Just Culture Fosters Collaborative, Continuous Learning
Radiology departments see results of expanding peer learning model
BY JENNIFER ALLYN
June 25, 2019
---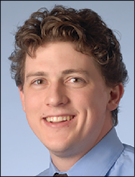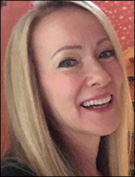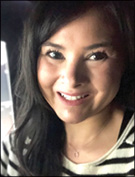 ---
This is the last of three articles on the just culture concept of shared learning. Read parts one and two.
Just culture, a philosophy and concept increasingly being adopted by radiology departments, is steeped in the importance of patient safety and the acknowledgment that even experienced professionals make mistakes. Just culture focuses on learning from errors to improve safety by offering an open and safe reporting system where everyone can speak up without fear of reprisal.
Once a just culture is established, many radiology departments are finding new ways to expand that unique ethos. Whether it's reaching out to other colleagues to educate them about the concept or building a wellness program based on the social aspects of it, radiology departments are implementing just culture in novel ways. Adopting a just culture also often requires reframing the traditional peer review model to create a peer learning model that fosters collaborative, continuous learning.
Fostering Wellness at Indiana University
Brandon P. Brown, MD, vice chair for professional development and wellness in the Department of Radiology and Imaging Sciences at Indiana University School of Medicine, Indianapolis, identified an additional component of peer learning that was important for his department: wellness.
"We have a formal learning process that identifies safety and quality gaps, but we are also trying to strengthen culture by bringing people together and encouraging staff and physicians to tell the stories of human excellence that are occurring each day," Dr. Brown said. "Our team realized that it wanted to go beyond problem-solving and foster conversations that could serve as a catalyst to ensure that our individual members were working in a healthy environment with a healthy mindset."
The radiology department team members implemented a variety of activities to help foster healthy relationships with co-workers and other departments. For example, they instituted "Third Thursdays," which are monthly on- and off-site gatherings where staff members network and enjoy food and community.
"There is something to be said for the difference between seeing ourselves as co-workers versus colleagues," Dr. Brown said. "Bridging that gap can help a department build relationships and trust within itself, and then by welcoming other specialists, can help identify ways that we can work together and engage each other for stronger patient care."
Dr. Brown brings his expertise and interest in just culture and peer learning to his role as the chair of the RSNA Professionalism Committee, which oversees the development of a variety of courses and self-assessments centered on professionalism, patient care, ethics and wellness. To give RSNA members an understanding of just culture and how to implement it, Dr. Brown and his fellow committee members have discussed compiling a toolkit that could offer support for implementing just culture at a grassroots level.
"The RSNA Professionalism Committee hopes to use its collective expertise to create resources that can assist members as they move to a just culture," Dr. Brown said.
Just Culture Expands System-Wide
In Canada, health care is universal and is delivered through 13 provincial and territorial systems of publicly-funded health care. Charlotte Yong-Hing, MD, medical director, breast imaging at BC Cancer and medical practice lead, radiography and fluoroscopy for Lower Mainland Medical Imaging, in Vancouver, works closely with her counterpart, Annemarie Bymoen, RTR, regional practice lead, radiography and mammography at VGH Radiology Administration, in Vancouver. The pair oversees practice standards for over half the population of the province in 28 hospitals within four health authorities in British Columbia.
Once just culture was established in the radiology department at the University of British Columbia, where Dr. Yong-Hing is a clinical assistant professor, she knew that it was imperative to roll out just culture and peer learning with staff when establishing new practice standards to the 28 regional hospitals.
"The quality of the entire health care system is only as good as the quality of care at each of the sites," Dr. Yong-Hing said. "Standardizing the processes and procedures throughout the system ensures patient safety on an interdisciplinary level so that everyone is involved from physicians to technologists to front-office staff."
To be able to educate and foster a just culture environment, Bymoen visited each site to gather information and understand how each radiography and mammography department was delivering service, managing quality control and reporting errors.
Dr. Yong-Hing and Bymoen believe that by spending time understanding workflows and connecting with the staff who manage the patient's visit, from schedulers to technologists, they would be able to forge a relationship and develop a just culture where staff would benefit from understanding how they could provide vital information to standardize care.
"Everyone needs to have an opportunity to voice their opinion, provide feedback and remain vigilant against errors," Bymoen said. "By educating and fostering a just culture, radiographers are empowered to question requests when the clinical indication does not align and provide valuable input when they think there could be a more efficient way to manage a patient's and technologist's time and experience in the imaging suite."
Bymoen chairs an in-person meeting with all sites three times a year for both radiography and mammography. For remote sites, there is the ability to participate via web conference so that staff can view, listen and contribute to the meeting, which encourages collaboration and deepens the just culture relationships among all 28 sites.
The radiography and mammography teams at each site hold a monthly quality and safety meeting where they discuss quality initiatives and errors and identify process improvements. If an improvement is needed, they work through Bymoen to see if other hospitals have had the same challenges and, if so, what the recommended "fix" is. For a new issue, a project request is started and all applicable sites are involved.
"Working in a public health system, we look at the whole picture to identify process improvements that can be implemented across the board," Bymoen said. "Without an established culture that allows everyone on staff to speak up, we would not be able to effectively standardize care throughout the system."
Dr. Yong-Hing agrees that just culture makes a difference to everyone involved in medical imaging.
"The change to just culture ensures that radiologists, radiology technologists and behind-the-scenes and front-line staff feel comfortable reporting concerns and errors and trust that when, and if, their work or data is reviewed, it will be done so fairly, anonymously and without affecting their performance review," said Dr. Yong-Hing. "Ultimately, just culture leads to quality improvement that not only affects the imaging suite but radiology and patient care at all levels."
For More Information
Brandon P. Brown, MD, chair of the RSNA Professionalism Committee, will be making a presentation on "Just Culture" in the Discovery Theater during RNSA 2019. Check Meeting Central for the date and time.