Just Culture: Balancing Accountability with Quality and Safety
Shared learning from errors can lead to a culture shift that prevents errors from occurring again
BY JENNIFER ALLYN
February 18, 2019
---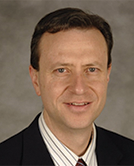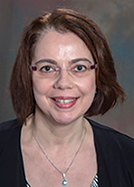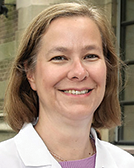 ---
This is part one of a three-part series on just culture. Read parts two and three.
Think back to your first job as a teenager. If you worked in retail, you were probably thrilled to be making money, meeting new people and learning new skills.
But what if you saw one of your coworkers make a mistake? No matter what occurred, you might not have told your supervisor because you were afraid of getting your co-worker in trouble or even getting reprimanded yourself. Cumbersome paperwork might have been required. Or you might have felt it would be a waste of time to say anything because you didn't think anything would change to correct the problem.
Fast forward to modern day health care. While patient safety is always the top priority, some of the errors that do occur may go unreported — often for many of the same reasons, experts say.
But as concepts in patient safety have evolved in the last decade, health care is moving toward modern safety models that focus on learning from errors to improve safety.
Acknowledging that even experienced professionals make mistakes can lead to an open and safe reporting system where everyone can speak up without fear of reprisal. This can lead to shared learning from errors and an eventual culture shift that prevents errors from occurring again. This is "just culture."
A term coined by safety experts, just culture is a philosophy and concept that is increasingly being adopted by health care institutions, including radiology departments.
"A fair and just culture improves patient safety by empowering employees to proactively monitor the workplace and participate in safety efforts in the work environment," said David B. Larson, MD, MBA, associate professor of pediatric radiology and vice chair of education and clinical operations, Stanford University School of Medicine, Stanford, CA, who has authored numerous studies on patient safety in radiology (see Web Extras).
Key Components of Just Culture
• Adopting one model of shared accountability
• Learning from mistakes vs. blaming individuals
• Managing behavioral choices (human error, at-risk behavior, reckless behavior)
• Designing safety into all clinical systems and processes
• Commitment of organization/leadership to shared goals
The Origins of Just Culture
Just culture originated in the 1980s in the aviation industry, where safety errors can have catastrophic results.
To help reduce aircraft accidents, there was systematic review of the technology, the training and the culture in aviation. It was recognized that the conditions for accidents were often known by people in the workplace who were afraid to speak up for fear of being reprimanded or humiliated.
"Improving the safety of an organization depends on learning the details from near-miss events, including specifics often known only by the people most closely involved with the incident," Dr. Larson said. "If staff members do not feel safe to speak freely without adverse consequence, they tend to hide, cover up or simply not report those details.
"Learning only happens when errors and problems are recognized, disclosed, analyzed and openly discussed, which requires that managers move beyond the 'blame and shame' approach to dealing with errors," he explained.
For example, in health care, a just culture can be especially beneficial when shortcuts are taken that can adversely affect the level of care provided, according to Nadja Kadom, MD, associate professor and director of pediatric neuroradiology and pediatric radiology quality, Emory University School of Medicine and Children's Healthcare of Atlanta.
"When staff members take shortcuts that put patients at risk, writing them up is not the solution. Taking shortcuts — an "at-risk" behavior — requires coaching the individual on proper procedure. In addition, many improvement opportunities may be uncovered when we try to identify why this person feels the need to take shortcuts in the first place," Dr. Kadom said.
She added that shifting from blaming individuals to looking at the system as a whole in a just culture ultimately leads to a more productive organization and a more enjoyable work environment.
Employees want to do the right thing, particularly when that means voicing concerns about safety. A just culture fosters an environment in which individuals are not afraid to disclose and discuss a mistake.
"By encouraging open communication of error in a non-punitive environment, just culture holds institutions and providers accountable for actions and establishes a uniform and fair approach to improving patient care," said Priscilla J. Slanetz, MD, MPH, associate professor of radiology, Harvard Medical School, Boston.
Just culture is not a tool or a method limited to certain aspects of the work, according to Dr. Larson. "A just culture must permeate the organization," he said. "It is a shared mindset that asserts that everyone will focus much more on learning from errors and adverse events than on assigning blame."
In a just culture, there is a shared recognition that adverse events may be multifactorial and systems and processes play an important role in increasing the likelihood of individual human errors. A just culture stresses the importance of creating systems and processes that decrease that likelihood.
Adopting Just Culture from the Top Down
Making the shift from a culture of blame to one of safety requires strong, compassionate and caring leadership.
"Leaders must embrace staff that speak up and identify issues in their departments," Dr. Slanetz said. "Staff who raise concerns must be viewed as providing opportunities for departments and organizations to grow. Only then can health care organizations add value, and most importantly, be able to provide the highest quality of care."
Leaders who want to move to a just culture must realize that when it comes to managing safety, they often cannot trust their instincts, according to Dr. Larson. Reading about just culture and learning from other organizations that have adopted the approach is probably the best way to start aligning policies and practices to support a just culture.
"Leaders often have to unlearn their whole approach to safety, because the instinctive reaction to an adverse event is to look for a single cause and blame the person closest to the event with the severity of the punishment tied to the result of the error," Dr. Larson said.
Dr. Kadom, who recently developed several workshops on just culture at Children's Healthcare of Atlanta, would agree.
"Starting the discussion is important and leaders can do that by setting an example," Dr. Kadom said. "Sharing stories of their own mistakes can go a long way in creating an open, non-punitive environment. It will remind staff that managers are humans too."
Just Culture in Radiology
Since so many areas of radiology depend on human performance, the specialty stands to benefit greatly from just culture, according to Dr. Larson. But it can't be turned on and off only when errors occur.
"Just culture requires an organizational commitment to embrace and maintain it," Dr. Larson said. "The culture must be carefully protected, since it is based on trust, which takes time to develop and is easily lost."
How far along is radiology in embracing just culture? It's not quite a tsunami of change yet, according to Dr. Slanetz.
"Nearly every institution has created codes of conduct and committees focused on quality and safety," Dr. Slanetz said. "However, at the individual level, the 'blame game' is not gone and creating a culture where everyone feels free to speak up is still lacking at some facilities. The tools might be in place, but we still need to figure out how to use those tools effectively to shift the culture successfully."
The Cost of Just Culture
While there are often up-front costs associated with adopting such a widespread culture change, such as culture assessment, staff education, etc., the bottom line costs can be outweighed by the benefits to safety and quality of care.
"Just culture adds substantial value and saves money as fewer medical errors have innumerable benefits, beyond just better patient outcomes," Dr. Slanetz said. "It helps health care providers continually improve and create institutional systems that are more streamlined and effective."
Dr. Larson suggests that just culture also has the potential to affect the psychological cost of medical errors. Patient harm events are intrinsically accompanied by feelings of guilt, he explains, which can be emotionally distressing to the individual involved. Adding a reprimand can greatly exacerbate the impact.
"The combination can be psychologically devastating to individuals involved in an event," Dr. Larson said. "Therefore, a great deal of fear often surrounds patient safety programs. Just culture is about driving out that fear so that learning can occur."
Focusing on the human interaction with systems can help organizations begin to adopt just culture, according to Dr. Slanetz. "By creating strong, more integrated systems for accountability, organizations can create environments focused on learning and openness — all in a culture of accountability," Dr. Slanetz said.
Ultimately, just culture leads to both a more productive organization and a more enjoyable work environment, so it is in the best interest of radiology to adopt it, Dr. Larson said.
"I am optimistic that we are approaching a tipping point, perhaps in the next five to 10 years, in which the just culture approach to error in radiology becomes the dominant model," he said.
For More Information
Access the Radiology study "Key Concepts of Patient Safety in Radiology," co-authored by Dr. Larson at RSNA.org/Radiology.