Learning to Harness the Benefits of AI
RSNA's first U.S.-based Spotlight Course highlights possibilities of AI in radiology
BY JENNIFER ALLYN
June 13, 2019
---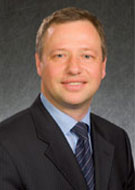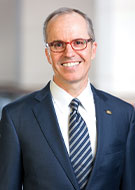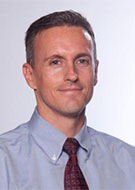 ---
The Spotlight Course, "Radiology in the Age of AI," held in San Francisco, CA, in May, offered a two-day introduction to the ways that artificial intelligence (AI) will support and strengthen the role of radiology in the future.
More than 170 attendees participated in a curriculum that included didactic lectures on AI in medical imaging, AI's influence on population health and clinical AI applications. Presentations were followed by panel discussions that allowed attendees to ask questions about the transformative role of AI in radiology.
"It was an amazing course with an energized audience, mostly radiologists, from all over the world. It appeared to me that they arrived skeptical of AI, but they left enthusiastic about the potential of AI to help the radiologist of the future and their capacity to become an active participant in this transformation," said Udo Hoffmann, MD, co-director of the course and director, Cardiac MR/PET/CT Program and division chief, Cardiovascular Imaging, at Massachusetts General Hospital, and professor of radiology at Harvard Medical School, both in Boston.
First-day sessions focused on the future of AI, including deep learning for prognosis and AI for precision health, and featured practical discussions about integrating AI into current health care and using AI in multi-institutional collaborations. Second-day topics included clinical AI application highlights for breast imaging, cardiology, clinical oncology and clinical neuroradiology.
"This course offered the opportunity for attendees to see how an AI perspective can add value to radiology, while helping them identify ways to implement AI into existing radiology workflow and information technology infrastructure," said Matthew Lungren, MD MPH, a co-director of the course and associate director, Stanford Center for Artificial Intelligence in Medicine and Imaging, and an assistant professor of radiology at Stanford University School of Medicine, CA.
Attendees left the course with links to several of the presentations from the course materials and a networking list of course attendees.
"Radiology has continued to grow and succeed through multiple technologic transformations, including ultrasound, CT, MRI, PACS, and now AI, because we have taught ourselves how to capitalize on these new technologies," said Curtis P. Langlotz, MD, PhD, professor of radiology and biomedical informatics and director of the Center for Artificial Intelligence in Medicine and Imaging at Stanford University and a member of the RSNA Board of Directors, who served as the board advisor for this course. "Educated radiologists will help us harness the benefits of AI."
For information about upcoming Spotlight Courses, visit RSNA.org/Spotlight.