Research Analyzes the Impact of Second Opinions on Breast Cancer
A multidisciplinary tumor board that includes a breast fellowship-trained radiologists during review can benefit patients most.
BY NICK KLENSKE
April 17, 2019
---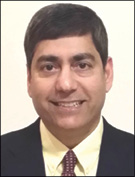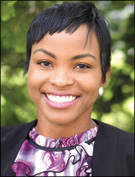 ---
Although many patients diagnosed with breast cancer seek a second opinion from a specialized cancer center, there is a lack of consensus on a standard for assessing which proposed surgical treatment plan is best for the patient.
However, one method of providing a second opinion — the multidisciplinary tumor board (MTB) — is moving closer to becoming the standard of care at many National Cancer Institute (NCI) designated cancer centers.
In a multidisciplinary 2018 study in the Annals of Surgical Oncology, authors sought to evaluate the effect of using a tumor board to provide a second opinion for patients with breast cancer. Typically, tumor boards include medical, surgical and radiation oncologists, and pathologists who meet regularly to weigh in on complex cancer cases and recommend treatment plans for patients.
"Although the benefit of multidisciplinary review is generally well documented, many patients with breast cancer receive care without tumor board review," said Abid Irshad, MD, director of breast imaging and professor of radiology at the Medical University of South Carolina (MUSC), Hollings Cancer Center.
In the study, 70 patients were diagnosed at institutions outside MUSC, but were referred or self-referred for a second opinion at MUSC between August 2015 and March 2016. The study was a retrospective observational analysis of patients with a diagnosis of stages 0 – 3 breast cancer.
Researchers compared radiology, pathology and genetic testing reports from outside institutions with reports generated after a tumor board review and subsequent workup at MUSC. The second-opinion cases were categorized based on whether diagnostic variations were present.
All pathology slides and radiologic imaging for second opinion patients were reviewed by fellowship-trained breast radiologists and pathologists before being presented to the tumor board.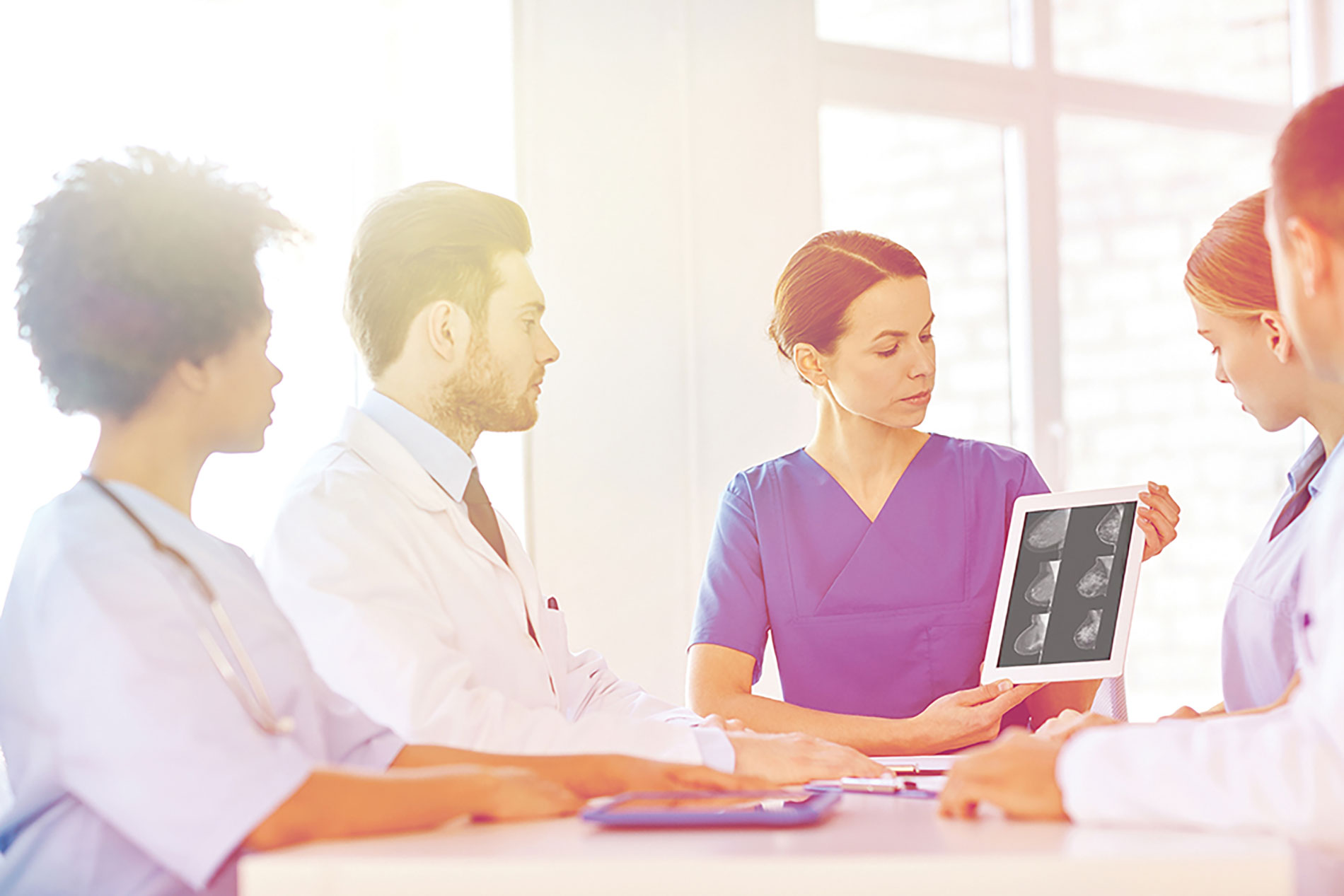 Tumor Board Review Affects Patient Diagnoses
The results demonstrate considerable impact of a tumor board second opinion on patient outcome.
After the tumor board review, 61% (43 patients) of the second opinion patients exhibited additional calcifications or lesions, needed additional imaging, or required breast or axillary biopsies. Of the 43 patients who received additional imaging, 16 had an additional ipsilateral, contralateral or axillary lymph node metastases. This population represented approximately 23% of all the second opinion patients.
Additional forms of imaging were necessary for 33 second opinion patients after the MTB review, and more than one imaging method was used on several patients. Of these 33 patients, 11 underwent a supplementary breast MRI, 13 had an additional breast ultrasound (US), 12 had an additional axillary US and eight underwent additional mammography.
Results showed that 43% of patients had a change in diagnosis following a second opinion provided by an MTB — most due to additional radiology recommendations.
"This suggests that review by breast fellowship-trained radiologists on a multidisciplinary tumor board is one of the areas in which the most benefit can be gained in breast cancer second opinions," Dr. Irshad said.
The Importance of Axillary Ultrasound
One of the study's most striking findings was that 23% of the patients had an additional cancer found as a result of a second opinion. Of the additional cancers, 14% were in the ipsilateral breast, 1% in the contralateral breast, and 7% in an axillary lymph node. Of the 25 patients who had an additional biopsy, 64% had positive results.
The study demonstrated the axillary lymph node status remains an important prognostic factor for patients with breast cancer.
"Axillary US is an important tool in the workup for patients with newly diagnosed breast cancer, yet 17% of the patients presenting for a second opinion had not yet undergone one," he said. "By performing axillary US, we found that 7% of the patients were node positive, while the other 15% of the additional cancers diagnosed were the result of ordering breast US, MRI and/or a diagnostic mammogram."
Impact of Second Opinions on Surgical Treatment
In another recent study, researchers examined possible discrepancies between first and second opinion radiologist interpretations and the impact on treating breast cancer patients.
Presented at RSNA 2018, the retrospective observational study included 252 patients presenting between July 2016 and March 2017 to an NCI-designated comprehensive cancer center for second opinion after a breast cancer diagnosis by a radiologist outside the cancer center.
"We looked at the frequency of discrepancy between interpretation from radiologists outside the cancer center and those from breast imaging specialists providing a second opinion and assessed the impact this had on guiding management and finding new malignancies," said lead author Debra Whorms, MD, who was a student at Harvard Medical School when the study was conducted at Brigham and Women's Hospital, Dana Farber Cancer Center, an NCI-designated facility.
Using the American College of Radiology RADPEER™ scoring system, discrepancy scores were assigned blindly by two breast imaging radiologists in consensus, with cases showing a moderate to major discrepancy reviewed by medical and surgical oncologists for management changes. Based on this research, Dr. Whorms found that not infrequently – 16% of the time – there is a significant discrepancy between radiologists. Furthermore, this discrepancy resulted in a change in the surgical management plan for 7% of the patients and the identification of malignancy in 4%.
"These findings highlight the variation or discrepancy between radiologists' interpretations and the impact this can have on patient care," Dr. Whorms said. "In general, our study supports a multidisciplinary breast oncology program, with embedded formal breast imaging subspecialty for second opinion consultation, for all patients referred with newly diagnosed breast cancer."
WEB EXTRAS
Access the study, "The Value of a Second Opinion for Breast Cancer Patients Referred to a National Cancer Institute (NCI)-Designated Cancer Center with a Multidisciplinary Breast Tumor Board," in the Annals of Surgical Oncology at https://www.surgonc.org/annals/.
RSNA Spotlight Course has Multidisciplinary Focus
The multidisciplinary approach is central to the RSNA 2019 Spotlight Course, "Tendências e perspectivas em radiologia oncológica: abordagem multidisciplinar" (Trends and perspectives in oncology radiology: multidisciplinary approach)," to be held September 27–28 in San Paulo, Brazil. (Portuguese-language course.)
To learn more about RSNA 2019 Spotlight Courses, visit RSNA.org/Spotlight.