Peer Learning: Turning Errors into Opportunity
Using errors to create opportunities to learn instead of tracking errors
BY JENNIFER ALLYN
April 10, 2019
---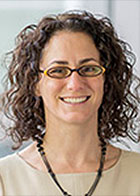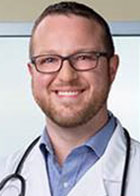 ---
This is a three-part series on just culture. Read parts one and three.
For radiology departments striving to improve patient safety, transitioning from a peer review to a peer learning model may be key to creating a "just culture" of shared learning.
A growing movement, the just culture workplace philosophy acknowledges that even experienced professionals make mistakes and provides an open and safe reporting system where all staff can speak up without fear of reprisal and problems can be discussed as opportunities. As some departments transition to a just culture they find that traditional peer review also evolves to include open dialogue and a more nuanced understanding of how errors occur.
"Peer learning depends on a just culture," said Jennifer Broder, MD, vice chair for radiology quality and safety, Lahey Hospital and Medical Center, Burlington, MA. "Just culture and peer learning work synergistically and require everyone on a team to agree that we are all going to make mistakes. It is how you learn from those mistakes that demonstrates the health of a department."
Peer learning uses errors to create opportunities to learn instead of focusing on identifying and tracking errors. The approach requires an understanding of human performance and the importance of individual and organizational improvement, facilitating a culture of safety.
Components of peer learning include regular meetings, anonymous reporting and both error and "great call" submissions. Peer learning meetings may include all clinical staff members of a radiology department or can be organized based on subspecialty. This may be rolled out over time to different members of a department or to everyone — clinical and non-clinical staff — at the same time.
"No matter who is participating in peer learning, the discussion around errors should be non-judgmental and focused on identifying learning opportunities and areas of weakness in the system," said Richard E. Sharpe, Jr., MD, MBA, department value advisor for Kaiser Permanente Colorado, Denver, and chair of the Kaiser Permanente Interregional Clinical Practice Group for Radiology for the Permanente Federation, Oakland, CA. "Focusing on improving systems of care delivery, fostering a shared identity for each learning, and collectively approaching each error as though it could have been any one of us that interpreted that exam demonstrates our commitment to shared goals of continuous quality improvement."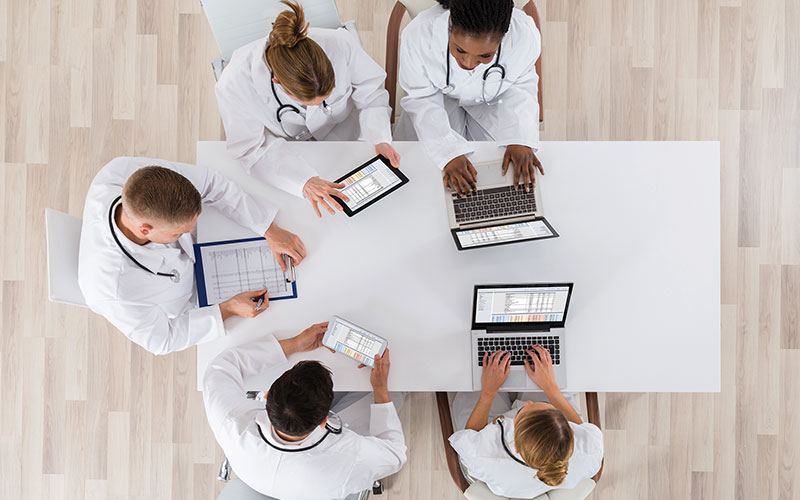 Tracking Peer Learning for Positive Change
At Lahey Hospital and Medical Center, Dr. Broder worked with her department to implement a peer learning program that would increase feedback to radiologists regarding their own clinical performance and allow others to learn from these cases.
They solicited ideas and concerns about the existing peer review program and asked for suggestions to make the monthly morbidity and mortality conferences more dynamic. Staff requested that the new peer learning process be separate from performance evaluations, that feedback be more constructive and asked to share learning opportunities with each other.
To track changes, Dr. Broder and her colleagues studied their traditional peer review program before implementing peer learning. In the 10 months before establishing peer learning, only 64 discrepancies were reported out of 4,396 submitted reviews. In the original peer review process, there was an option for radiologists to submit great calls. Not a single reviewer reported a great call during this time period.
With this low number of discrepancies reported, the data showed that the department had a little over one percent discrepancy rate, which Dr. Broder and her team knew could not be accurate.
"I could find mistakes in my own work that weren't pointed out to me, so I knew there were opportunities to learn and yet these mistakes were going unreported," Dr. Broder said. "The only way to improve the work we do is to understand where we're going wrong and to understand where we are doing well."
In the 10 months following the establishment of peer learning, 488 discrepancies were reported along with 396 great calls. An additional 157 cases were submitted for further discussion. In subspecialized peer learning conferences, 286 cases were shared compared to just 47 in the traditional morbidity and mortality conferences used previously.
"High event reporting in a just culture is good because it signifies that employees trust that errors will be adjudicated fairly," Dr. Broder said. "It also demonstrates that there is something for the individual to learn and that there are most likely changes that need to be made in the system."
Read more about just culture and peer learning at Beth Israel Deaconess Medical Center and Kaiser Permanente in part two of the story.
Web Extras
RSNA Course Focuses on Just Culture
The RSNA Online Learning Center offers a course from RSNA 2018 that address just culture, "Value in Imaging 3: The Importance of Effective Communication." SA-CME is available for the online course. Visit RSNA.org/Learning-Center to search for this course.
Best Practices for Implementing Peer Learning
• Establish a foundation of just culture.
• Recognize that mistakes are opportunities to learn.
• Create a culture of trust.
• Celebrate excellence.
• Search for continued innovation and change.