Leveraging Physician Extenders To Assist With Heavy Workloads
Radiology practices turning to physician extenders to help in a variety of areas
BY RICHARD DARGAN
October 01, 2018
---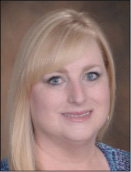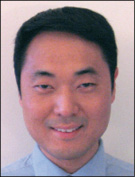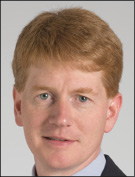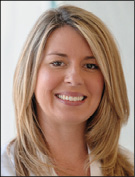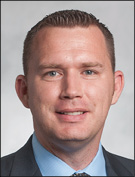 ---
As radiology practices grow busier and more complex, many are turning to physician extenders (PEs) to help in a variety of areas. In fact, two types of PEs — physician assistants (PAs) and nurse practitioners (NP) — are experiencing significant growth as radiologists face ever-mounting workloads.
While PAs and NPs make up the greater number of PEs, radiologist assistants (RAs) — another type of PE — are gaining a greater foothold in radiology where the specialized nature of RA training is demonstrating value.
The history of PEs dates back several decades. PEs emerged in the 1960s as mid-level providers who could help alleviate the impact of physician shortages experienced at the time, including in radiology.
The number of NPs and PAs accelerated over the ensuing decades, and job growth shows no signs of abating. In 2017, more than 234,000 NPs were licensed in the U.S., according to the American Association of Nurse Practitioners (AANP) — almost double the total from 2007. PAs numbered more than 115,000 in 2016, according to the National Commission on Certification of Physician Assistants, a 6.3 percent increase over the previous year.
The growing number of radiology practices with PEs on staff are reporting positive experiences.
"Every practice is different, but I have yet to hear of someone who took on a physician extender and regretted the decision," said Thomas A. Shin, MD, an interventional radiologist with the DuPage Medical Group in Lisle, IL. "They improve workflow, help manage the workload and generally improve the radiologist's day."
"We have an increasing workload due to the volume of cases and the unpredictability of scheduling residents and fellows," said Charles O'Malley, MD, a diagnostic radiologist at the Cleveland Clinic, Ohio, where PEs have been on staff in the abdominal section of the radiology department since last year. "PEs make everything run more efficiently. They have been very helpful to us."
Nationally, the radiology workload has increased over the past several years, particularly on the diagnostic side. (See, "Survey Shows Radiology Salaries Dipped Slightly in 2017" ).
PAs, NPs Have Interventional Focus
Each type of PE has a unique set of qualifications and scope of practice, as dictated by individual state regulations.
PAs are licensed health care professionals who directly provide medical care under physician supervision; NPs are registered nurses with advanced clinical training who provide medical assistance under physician supervision, or in some states, independently. Both PAs and NPs have obtained a master's degree as the minimum qualification, while many NP programs have transitioned to doctoral degrees. Both are licensed in all 50 states.
NPs and PAs have similar scopes of practice. Typically, both can conduct physical examinations, diagnose and treat illnesses and order radiologic studies, although duties vary according to state regulations, which also dictate whether PEs require direct physician supervision.
According to a literature review, the impact of PEs is evident in the interventional radiology suite, where they can assist radiologists by performing vascular access, drainages and other lower-level procedures, according to Vicki Sanders, MSRS, associate professor at Midwestern State University in Wichita Falls, TX, and president of the Society of Radiology Physician Extenders, one of several physician extender associations.
Along with Jennifer Flanagan, MSRS, Sanders authored the 2015 study, "Radiology Physician Extenders: A Literature Review of the History and Current Roles of Physician Extenders in Medical Imaging," in the Journal of Allied Health.
"The literature revealed that PAs are used mainly in interventional radiology, performing history and physical; evaluation and management; pre-procedure work-up; initial observations/reports; medication administration; and post-procedure follow-up," according to Sanders.
The study showed that NPs also work most often in interventional radiology and have similar duties to the PA.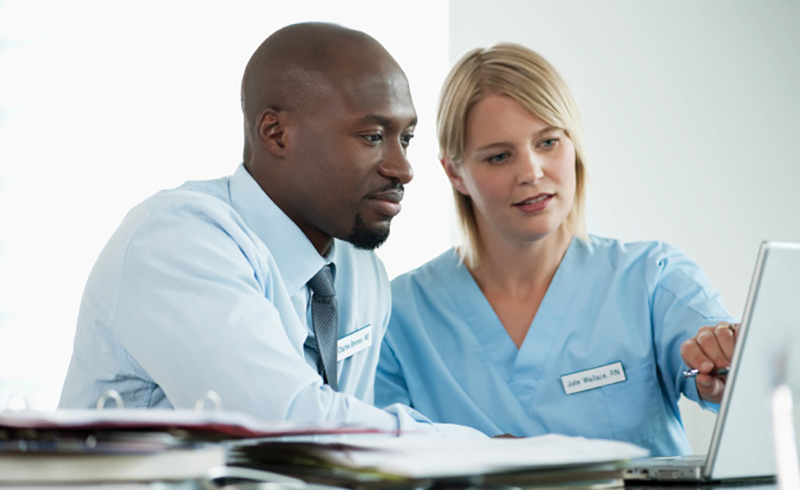 Demand for RAs Growing
While PAs and NPs are in the midst of a boom cycle, RAs — advanced level radiologic technologists — are also steadily gaining ground.
There are about 660 RAs practicing in the U.S. and eight schools offering RA programs, according to the American Registry of Radiologic Technologists (ARRT). Some RAs are optimistic that the position will follow the paths of NPs and PAs and continue to grow in prominence.
"There was an initial fear that RAs would replace radiologists," said Shaun Nordeck, MD, a recent graduate of the University of Texas (UT) Southwestern Medical School in Dallas who was an RA for several years before entering medical school. "Now, radiologists are seeing that RAs are very useful and are giving them more to do, so the demand is growing."
"RAs are still too small in number, in my opinion," said Howard Forman, MD, a professor of management, radiology and public health at Yale University in New Haven, CT. "Radiologists have been perhaps too passive in adopting them."
Dating back to the 1970s, RAs began gaining traction during the U.S. radiologist shortage of the early 2000s. The American Society of Radiologic Technologists (ASRT), the American College of Radiology (ACR) and ARRT drafted guidelines and standards for RAs in 2003. In 2010, ASRT developed the RA curriculum that is in existence today.
RA programs are similar to those of NPs and PAs, but with a specific radiology focus. Applicants must have a bachelor's degree and be a radiologic technologist with radiography (RT[R]) certification, along with relevant work experience. Most RA programs are master's degree programs.
"As a technologist, you learn how to position patients, and obtain diagnostic images and recognize common pathology," said Flanagan, an RA at UT Southwestern Medical Center in Dallas. "As an RA, our additional two-year graduate level education in radiographic pathology and pattern recognition allows us to tailor exams to specific patients and indications and to create preliminary radiographic and fluoroscopic observations."
RAs provide a variety of services in a practice. They consult with patients before a procedure, review medical histories and look for possible contraindications to imaging studies. They perform procedures like fluoroscopy, myelograms, joint injections and biopsies and a variety ofinterventional procedures.
"The RA always works under supervision of a radiologist," Sanders said. "We do not interpret images, but we do give initial observations to the supervising radiologist."
During procedures, radiologists are required to directly supervise RAs, which means they must be onsite but do not have to be in the room for the entire procedure. Patients covered by the U.S. federal Centers for Medicare & Medicaid Services (CMS), however, require supervision by a radiologist since RAs are not currently recognized as providers. While a proposed CMS rule modification is under review, radiologists still benefit from RAs providing patient management.
"Our responsibilities include verifying indications/contraindications, interviewing the patient and obtaining patient history, performing the exam, reviewing the exam with the radiologist for completeness and counseling the patient with the radiologist's input," Flanagan said. "Due to our high patient volume, our role improves the efficiency and productivity of the radiology department."
The radiology-specific training of RAs offers some advantage over PAs and NPs, including experience with certain aspects of imaging that may not be included in the other PE's curriculum. RAs also potentially make a practice less vulnerable to turnover.
"A PA could leave radiology to go work for another physician like a cardiologist or vascular surgeon," Sanders said. "NPs could hang their own shingle. But RAs have to stay within the sphere of radiology."
Choosing a Physician Extender
RA leaders say changes in state and federal regulations are key to broadening acceptance beyond the 31 states where RAs are currently recognized.
Once RAs are able to work under a level of supervision commensurate with their training and experience, the field will experience rapid growth in education and job opportunities, which will benefit radiology practices, Dr. Nordeck predicted.
"When it comes to choosing a physician extender, the PA or NP currently offer advantages in general medicine knowledge, practice autonomy and prescribing, while the RA offers advantages in procedural training, imaging knowledge, communication and safe use of ionizing radiation/fluoroscopy," Dr. Nordeck said.Dr. Nordeck suggests that practices looking to add a physician extender should carefully research the educational differences, consider the benefits and drawbacks of each, consider their state's laws regarding scope of practice and use of ionizing radiation/fluoroscopy, and choose the extender who will best fill needs of the practice.