Survey Shows Radiology Salaries Dipped Slightly in 2017
Workload is on the upswing for diagnostic radiologists, according to annual AMGA survey. 
BY RICHARD DARGAN
August 14, 2018
---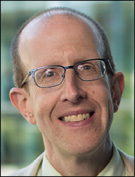 ---
While radiologists remain one of the highest paid medical specialists, a new survey shows that compensation dipped slightly in 2017 even as productivity inched up for diagnostic radiologists.
Experts cite the downstream effects of the Affordable Care Act as one factor in the drop in compensation in the past year. In addition, salary increases for health care overall were the lowest in more than a decade, according to a recent survey.
The survey by AMGA Consulting, a unit of the American Medical Group Association (AMGA), reports median compensation for diagnostic radiologists in the U.S. dipped by 3 percent, from $503,225 in 2016 to $487,239 in 2017. For interventional radiologists, median compensation dropped from a median of $610,500 in 2016 to $588,471 in 2017.
Overall, radiology fared well in the survey. Median compensation for radiologists outpaced that of dermatology ($460,238), neurology ($302,060), internal medicine ($258,027) and numerous other specialties. Salaries for gastroenterology ($529,880) and cardiology ($497,888) came in slightly higher.
The fact that radiologist compensation has been holding up so well in the face of reimbursement cuts speaks to the vitality of the profession, according to Howard P. Forman, MD, a professor of management, radiology and public health at Yale University in New Haven, CT. "Radiology is a remarkably resilient specialty and remains consistent despite shifts in health care," Dr. Forman said.
Reimbursement Drives Compensation
The Affordable Care Act and resulting reimbursement cuts continue to be a factor in radiology compensation, Dr. Forman said. Since the law passed in 2010, an estimated 20 million Americans have gained insurance coverage, and many of the insured are now covered by Medicaid, which typically pays lower fees than commercial insurance and Medicare.
"While there are more covered individuals and the radiologist is seeing more work, the cash generated per RVU (relative value unit) will go down," Dr. Forman said.
In terms of workload, interventional fared relatively better than diagnostic radiologists in the survey. Work RVUs for diagnostic radiologists averaged 9,264 in 2017, up 0.6 percent from the 9,212 RVUs of 2016. However, the survey showed a drop of 8 percent in median productivity in interventional radiology to a rate of 7,604 RVUs in 2017.
Possible reasons for the decline in interventional radiology compensation and productivity include competition from vascular surgery and other fields and the downgrading of RVU work by coding changes, according to the AMGA report.
The decline in productivity on the interventional radiology side could be impacting diagnostic radiology, Dr. Forman said. Most practices still include diagnostic and interventional radiologists. And as interventional reimbursement has gone down, diagnostic compensation may be diverted to support colleagues who would otherwise face higher pay cuts.
"This may not be sustainable," according to Dr. Forman. "Diagnostic radiologists can increase productivity and work and take small pay cuts in the short run, but it will be hard to make the case that diagnostic radiology's clinical revenue must support the interventional radiology practice for too long. And it begs the question as to whether interventional radiology practice spin-offs are really a good strategy.
Dr. Forman added that he anticipates further productivity gains as artificial intelligence (AI) expands into the specialty.
"AI remains more theoretical than practical at the present time," Dr. Forman said. "As future practices embrace ever-growing and eventually more practical AI applications, productivity will likely accelerate; and faster than reimbursement can be reduced. This will result in a brief period of accelerating radiology compensation increases.
Diagnostic radiologist RVU production has climbed 4 percent since 2016, the third-highest growth rate after cardiologists and orthopedic surgeons. The increase in productivity bucked a trend among U.S. physicians, as overall physician productivity fell by a weighted average of 1.63 percent in 2017 in the survey.
Slow Growth for Health Care Salaries
Health care in general had something of an off year in terms of salary increases in 2017. Overall physician compensation increased by only 0.89 percent, the survey found, lagging below the 2017 inflation rate of approximately 2 percent. It was the first time in more than a decade that physician compensation did not increase by at least 2 percent.
The AMGA report pointed to electronic health record use, patient complexity and administrative and compliance requirements as potential factors in the slowing growth of compensation.