Nominees Announced for 2024 RSNA Board of Directors
Eligible members will vote on the candidates during RSNA 2023
---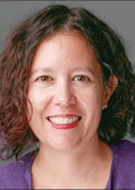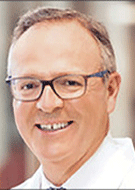 ---
Cynthia S. Santillan, MD, is a candidate for the RSNA Board of Directors as an at-large director.
Dr. Santillan is a clinical professor at University of California, San Diego, (UCSD) where she has been a faculty member since 2006. Currently vice chair of clinical operations in the Department of Radiology, she previously served as chief of the body imaging division at UCSD.
Recognized as an excellent presenter and educator, Dr. Santillan is frequently invited to speak at national and international conferences, and uses her fluency in Spanish as needed to interact with audiences. She has served as director of radiology review courses at UCSD and at the American Roentgen Ray Society and made significant changes to modernize those courses during her tenure.
As one of the early founders of the Liver Reporting & Data System (LI-RADS©), Dr. Santillan has experience with the steps necessary to develop and disseminate innovations that can change radiology practice. She has worked for over a decade with experts in diagnostic radiology, interventional radiology, hepatology, surgery and pathology, and she understands the collaboration necessary to gain consensus on complex issues.
Dr. Santillan has a history of service with RSNA, including as an invited speaker for essentials and refresher courses and hands-on workshops. Dr Santillan has served on scientific program committees in bowel imaging, hepatocellular carcinoma imaging and health services research, and has acted as a session moderator at multiple annual meetings.
A fellow of the Society of Abdominal Radiology, Dr. Santillan's colleagues recognized her expertise in gastrointestinal and hepatic imaging by honoring her with a San Diego County Medical Society physician of excellence "Top Doc" award. Early in her career, she was awarded a prestigious GE-Radiology Research Academic Fellowship (GERRAF).
After receiving Bachelor of Science degrees in biology and chemical engineering from the Massachusetts Institute of Technology in Cambridge, Dr. Santillan earned her medical degree at Washington University School of Medicine (WUSM) in St. Louis. She completed her diagnostic radiology residency at WUSM's Mallinckrodt Institute of Radiology, followed by a body imaging fellowship at UCSD.
Jorge A. Soto, MD, is the current chair of the RSNA Annual Meeting Program Planning Committee (AMPPC). Dr. Soto is a candidate for the RSNA Board of Directors as a standing director.
Dr. Soto is a professor of radiology at Boston University (BU) School of Medicine and chair of the Department of Radiology, Boston Medical Center.
With primary interests focused on imaging of traumatic and non-traumatic abdominal emergencies and pancreatico- biliary imaging, Dr. Soto has more than 130 peer-reviewed journal articles, 65 review articles or book chapters, and is the editor of five books.
Dedicated to advancing medical imaging research and education, Dr. Soto serves or has served on the editorial board of multiple journals, including Radiology. In addition to his leadership role with AMPPC, Dr. Soto serves on the RSNA Education and Science councils. He was faculty with the former RSNA Visiting Professor Program. He is also a member of the RSNA Committee on Diversity, Equity and Inclusion.
Dr. Soto is an RSNA Lifetime Honored Educator and has received numerous additional awards and recognitions, including the Marshak Distinguished Lecturer Award of the Society of Abdominal Radiology. In 2018, Dr. Soto was named Honorary Member of the Sociedad Espanola de Radiologia e Imagenes (SERAM) and received the Gold Medal of the InterAmerican College of Radiology in 2022. He is past president of the New England Roentgen Ray Society and the American Society of Emergency Radiology.
Dr. Soto serves as chair of the International Outreach Committee of the American Roentgen Ray Society. He is a Fellow of the Society of Abdominal Radiology and of the American Society of Emergency Radiology.
Dr. Soto completed his medical training at the Instituto de Ciencias de la Salud in Medellin, Colombia, where he also completed his radiology residency training. Dr. Soto subsequently completed fellowship training in abdominal imaging at BU School of Medicine.