Cancer treatment expenses cause patient financial hardship, impact care and imaging adherence
BY LAURA SIRTONSKI
October 16, 2023
---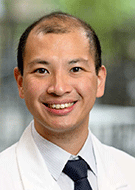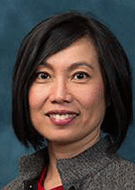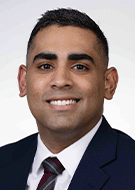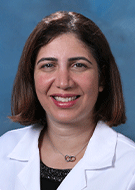 ---
When a patient receives a cancer diagnosis, the cost of care is not always their first concern; however, patients are often disconcerted and overwhelmed later when they encounter out-of-pocket costs such as upfront insurance payments, transportation or accommodation—often for prolonged periods.
For those patients without the resources and support to pay these expenses, a cancer diagnosis becomes synonymous with financial hardship, and even catastrophic poverty.
Financial difficulties associated with cancer treatment also lead to delayed or skipped treatments and imaging, impacting both quality of life and life expectancy.
"Catastrophic Expenditure" Among Insured and Uninsured
An emerging research topic in this area is the impact of financial hardship on the families and caregivers of cancer patients.
"Parental cancer is associated with increased worries regarding food running out, paying monthly bills, housing costs and meeting children's medical needs," explained Edward Christopher Dee, MD, resident physician in radiation oncology at Memorial Sloan Kettering Cancer Center in New York City. "All these things paint a broad picture of what the extent of the financial consequences could be for patients' families." He authored a JAMA Open Network commentary on the impact of cancer on families.
Dr. Dee pointed out that costs to patients go beyond the direct costs of care and include indirect costs, such as transportation and loss of income due to missed days of work. These expenses can also have longer term, intergenerational downstream effects.
"In a BMC Medicine survey of over 9,000 patients across eight South Asian countries, nearly 50% of cancer patients experienced catastrophic expenditure, meaning they had to spend 30% or more of their annual household income," Dr. Dee said. "When patients sell their house or valuable family heirlooms to get cancer treatment, it has a generational impact."
Ruth Carlos, MD, MS, professor of radiology in the Division of Abdominal Radiology at the University of Michigan, in Ann Arbor, clarified that financial hardship due to cancer is something that can happen to any patient, regardless of economic or insurance status.
"Financial burden related to medical care is complex and affects people differently depending on their resources compared to expenditures," she said. "Those resources include income level, type of health insurance, savings, family support systems and paid time off."
Dr. Carlos emphasized that in the U.S., possession of medical insurance does not guarantee coverage or affordability of cancer treatment expenses, because of the variety of insurance products in the current market.
"Some insurance plans require patients to pay up front and to be reimbursed later, whereas other plans will pay the provider directly and the patient pays a cost share," Dr. Carlos said. "What this means is that patients often pay for some portion of their care, even though the service itself is eventually covered."
Outside the U.S., in countries with universal health care, other costs remain a burden to cancer patients.
Mustafa Al Balushi, MD, brachytherapy fellow at the Dana-Farber Cancer Institute and Brigham and Women's Hospital in Boston, is the lead investigator of a Canadian study that identified hospital parking fees as a potential contributor to suboptimal health outcomes for cancer patients.
"Even in a public health care system, where patients don't pay for the cancer therapy itself, some patients pay hundreds of dollars for parking. Some patients opt for inferior treatments because they're shorter and are less expensive, impacting their quality of life and life expectancy," Dr. Al Balushi said. "If you have an advanced stage head and neck cancer that may end your life, you shouldn't be worrying about paying for parking."
Cost of Cancer Care Leads to Treatment and Imaging Non-Adherence
Financial hardship brought on by cancer treatment also impacts care, including imaging.
Gelareh Sadigh, MD, associate professor in-residence, Radiological Sciences, at University of California Irvine's School of Medicine and the director of radiology health services and comparative outcome research, noted that the financial hardship of multiple sclerosis (MS) and cancer patients is similar, as both diseases require long, expensive treatments.
Dr. Sadigh and her colleagues found that over time at their hospital, MS patients demonstrated a cumulative increase in treatment non-adherence, from 33% to 53%, and in imaging non-adherence, from 12% to 24%, solely due to cost.
Dr. Sadigh indicated that there are similar trends in non-adherence among cancer patients, leading to an increase in unexpected ED visits or inpatient hospitalizations.
"For those patients who haven't attended imaging appointments or adhered to treatment due to cost, their disease can progress, leading to higher rates of unexpected ED visits or inpatient hospitalization," she said. "This not only affects patient quality of life and health outcomes, but also puts strain on the health care system through avoidable ED or inpatient visits."
The cost of cancer diagnostic tests, which are not covered by insurance in most U.S. states, can also increase the likelihood that patients skip imaging, including annual screenings.
"Screening mammography is covered by insurance, but in the case of a positive result, in many states none of the additional tests are covered," Dr. Sadigh explained. "Patients who had expenses as a result of diagnostic tests after positive screening mammography have lower chances of attending screenings going forward."
Dr. Carlos noted that two states, Maryland and Connecticut, have eliminated cost sharing for follow-up tests if a screening result is positive.
Radiology's Duty to Seek Solutions
Patients facing financial hardship brought on by a cancer diagnosis can seek assistance in myriad ways, including speaking with social workers and financial navigators; seeking financial aid for indirect care costs such as transportation; and asking radiologists to provide cost transparency, which would allow patients to seek the best care they can reasonably afford.
Dr. Dee also remarked that at some point, the ballooning cost of cancer care must be resolved.
"There needs to be a solution to the nonstop uptrend in the cost of cancer care. These are not diseases that we're treating, these are humans, who exist within specific contexts," Dr. Dee said. "For some, the differences in costs are life and death."
Dr. Carlos stated that radiology has an obligation to be part of these solutions.
"Radiologists are physicians. We have a duty to care for the whole patient, not just the part of care that we believe we are experts in," she said. "There are ways that we can increase the value of our exams for patients who are financially struggling with the cost of care, even before we take the first image."
Watch Dr. Sadigh discuss the financial hardship for patients with multiple sclerosis during a video about her 2018 RSNA Research Seed Grant:
For More Information
Access the RSNA 2020 session, "Longitudinal Changes in Multiple Sclerosis Patient-Reported Financial Toxicity and Its Impact on Clinical Care and Imaging Non-Adherence," at archive.rsna.org/2020.
Access the RSNA 2020 session, "Financial Toxicity: What Radiologists Need to Know," at archive.rsna.org/2020.
Access the JAMA Open Network study at jamanetwork.com.
Access the BMC Medicine survey at bmcmedicine.biomedcentral.com.
Access the Journal of Medical Imaging and Radiation Sciences study at jmirsa.org.