RSNA 2023 Prep: Essential Tips for Attendees
Get insights on scheduling, networking and essential resources to maximize your RSNA 2023 experience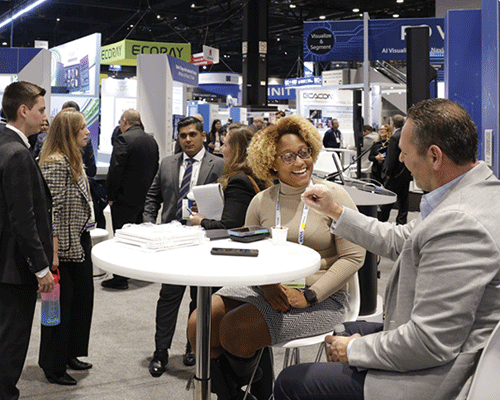 Join us at McCormick Place in Chicago to experience the biggest week in radiology. Medical imaging professionals worldwide will gather to explore today's medical imaging innovations, including the most comprehensive, up-to-date offering of information and opportunities focused on radiologic science, education and technology.
This year's theme, Leading Through Change, highlights the role of radiologists in driving change to shape the future of health care. There's no better place than the RSNA annual meeting to acquire the knowledge, connections and experiences needed to fulfill this important responsibility.
RSNA 2023 attendees will enjoy this break from the usual routine with access to 300 educational courses and scientific sessions from every subspecialty, as well as more than 100 industry presentations and demonstrations.
Our Technical Exhibits halls will be buzzing with the excitement of more than 650 exhibitors waiting to share their latest products and ideas with you. You can also take advantage of an array of hands-on activities and new networking opportunities that will help you expand your community.
Planning Your Week
There's so much to see and do at RSNA 2023, why not start your meeting week plans now? We make it easy for you to access meeting information and set up your schedule online with Meeting Central or on-the-go with the meeting app.
Take time to browse the annual meeting program, explore session information and view the exhibitor list. Meeting Central and the meeting app let you choose sessions of interest, filtering by day and type, and explore theater presentations and available networking opportunities happening throughout the week. Don't forget to favorite noteworthy speakers, sessions and events to build a custom schedule that is accessible before and during the meeting.
Meeting Central and the meeting app can also be used to access Digital Posters and the Case of the Day, claim CME credit, and catch up on meeting news with the Daily Bulletin. You can also access McCormick Place maps, transportation and dining information to help you get around and stay fueled during the meeting.
For virtual attendees, a live online chat agent is available through Meeting Central to answer your questions.
Whether you're accessing Meeting Central online or on your personal device, your schedule will automatically sync, ensuring a smooth and convenient experience no matter where you are.
The RSNA 2023 meeting app is available for download at Google Play and the App Store. The meeting app is sponsored by Hologic.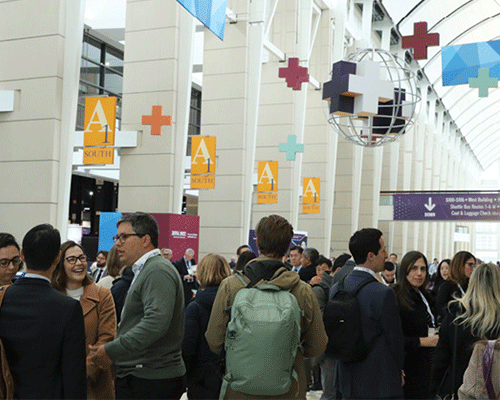 Connect With Peers
Strengthen existing relationships with colleagues and industry professionals, and build new networks.
Use the meeting app PeerConnect feature to identify fellow attendees you'd like to meet with throughout the week.
Our platform makes it easy to leverage connections to advance your career, gain knowledge and foster personal and professional growth.
Experience Your Meeting, Your Way
Attendees can register to attend RSNA 2023 in-person and through Virtual Access. To optimize your meeting experience, register for both.
Virtual Access lets you bring the meeting experience outside the walls of McCormick Place giving you the added benefit of viewing sessions livestream and on-demand through Meeting Central or on the meeting app. Virtual Access features all programming offered on demand until April 30, 2024, noon CT.
Enjoy Spirited Social Scenes
RSNA 2023 offers countless opportunities to get social with your peers including two special events.
On Tuesday, Nov. 28, from 2 to 5 p.m., raise a glass to RSNA 2023 during a free happy hour event in the Technical Exhibits halls. Participating exhibitors will serve appetizers and beverages.
Then, don't miss RSNA After Dark, on Wednesday, Nov. 29. This late-night party will take place from 9 p.m. to midnight at TAO Chicago, one of the Second City's most exclusive clubs. TAO Chicago is located in an historic Chicago building in the vibrant River North neighborhood.
RSNA After Dark is a ticketed event, and advance ticket purchase is required.
Free WI-FI
Free wireless connectivity is available throughout McCormick Place. Please note: the wireless networks are not secure and should not be used for sending sensitive information.
Visit Meeting.RSNA.org for the most up-to-date information about RSNA 2023.
Get Into the Zen Zone
To get the most out of the annual meeting, take time between sessions to relax and unwind. Enjoy the quiet reflection, aromatherapy, meditative music and self-guided yoga in the Zen Zone, located in N230A. (Sponsored by NIPRO.)
Badge Pickup and Onsite Registration
Attendees are encouraged to complete registration online in advance or at designated registration areas in McCormick Place.
Badges will not be mailed in advance and should be picked up at badge pickup locations. A valid photo ID is required.
Your badge serves as a virtual business card and is encoded with demographic information you provided during registration. Upon request, exhibitors who have lead retrieval may scan your badge to access your contact information.
Badge Pickup/Registration Locations
South Building, Level 1, Room S100
Friday – 8 a.m.-4:30 p.m.
Saturday – 8 a.m.-8 p.m.
Sunday-Wednesday – 7 a.m.-5 p.m.
Thursday – 7 a.m.-3 p.m.
Lakeside Center East Building, Level 2, Hall E
Sunday-Wednesday – 7 a.m.-5 p.m.
Thursday – 7 a.m.-3 p.m.
South Building, Level 1, Transportation Lobby
Sunday-Monday – 7 a.m.-1 p.m.
Badge Pickup – Hotel Kiosks
Available at select hotels:
Hilton Chicago, 720 S. Michigan Avenue
Hyatt Regency Chicago, 151 E. Wacker Drive
InterContinental Hotel Chicago, 505 N. Michigan Avenue
Westin Michigan Avenue, 909 N. Michigan Avenue
Hours of Operation
Saturday – noon-8 p.m.
Sunday – 6 a.m.-8 p.m.
Ribbon Pick Up
We recently expanded our badge ribbon choices. Pick up yours, including those for committee, council or group work, on our self-serve Ribbon Wall located in the Connections Center.
Get Your Official Meeting Bag and Meeting Guide
Pick up your official meeting bag, made from recycled polyethylene terephthalate (rPET), and Meeting Guide at one of the self-serve distribution areas located in the Lakeside Center East, Level 2, and South Building, Level 1, near S100 Registration.
Please note, the full program is available online only. The RSNA 2023 Meeting Guide is a convenient reference to course and event information, McCormick Place floor plans, shuttle schedules and dining information. Use the Meeting Guide in tandem with Meeting Central or on-the-go with the meeting app to find session and presentation details and build your schedule.
Record of Attendance/Credit Claiming
During the week of the live meeting, sessions viewed virtually or attended in person and documented by scanning your badge will be automatically added to your attendance record within 24 hours after the session. If needed, access the self-service credit claim site from Meeting Central.
You can review and adjust credit for education sessions attended, complete session evaluations and print and save your credit certificate or record of attendance.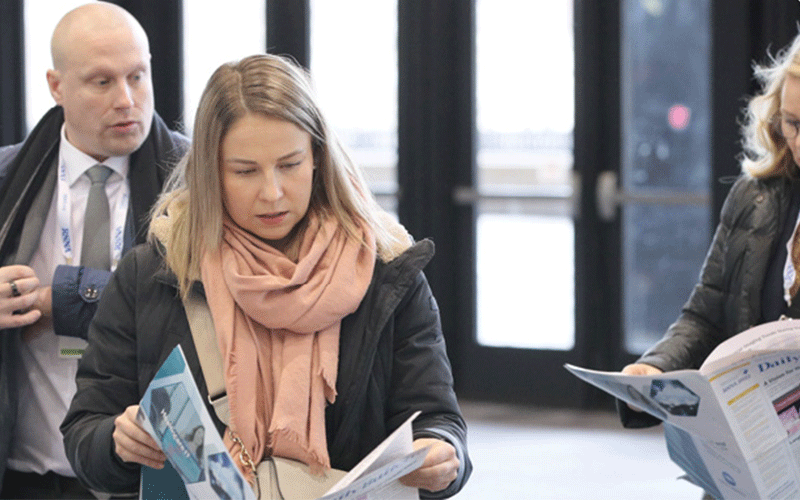 Stay Informed and Connected
Daily Bulletin
Learn all the latest news and information about RSNA 2023 through the print and online versions of the Daily Bulletin, the only official newspaper of the RSNA annual meeting.
Read featured news from the meeting including stories covering science and education sessions and presentations. Look for must-see events and opportunities in this publication available in kiosks throughout McCormick Place.
Digital Daily Bulletin can be found online and through the meeting app. We offer exclusive online content, sneak previews of print stories, video interviews and interactive quizzes and polls.
Watch for alerts on Daily Bulletin stories through social media at #RSNA23, on Facebook, Instagram or X.
RSNA Right Now
Throughout the week of the meeting, all RSNA 2023 registered attendees receive this daily e-mail featuring information about upcoming programming, events and promotional offers from our corporate partners.
Help Onsite
Need assistance? Stop by one of the Meeting Information & Member Services Desks in the Grand Concourse, Level 3 or in the Connections Center, Level 3 Lakeside Center East. At these locations, RSNA staff can answer questions about the annual meeting or your membership.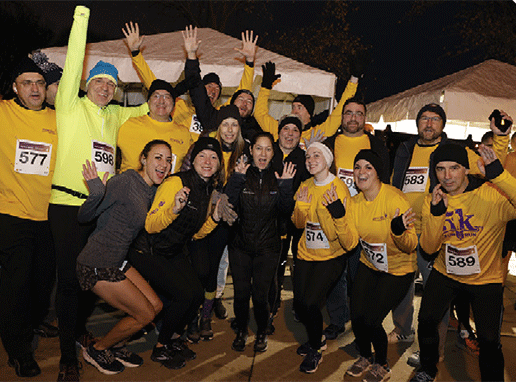 Register for the RSNA 5K Fun Run
Get your blood pumping while you support the RSNA R&E Foundation.
Registration is open for the RSNA 5k Fun Run—a popular annual meeting event that will take place Tuesday, Nov. 28, at 7 a.m. Register in advance or at the RSNA 5k Fun Run Desk in McCormick Place. The advance registration fee is $40; onsite fee is $50 beginning Nov. 25.
All registration fees are considered a donation and are nonrefundable.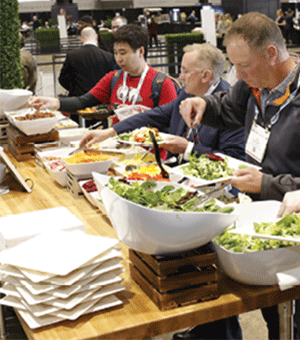 Enjoy Convenient Cuisine Onsite
Inside McCormick Place you'll find a tasty variety of midday dining options and comfortable seating where you can relax and network with colleagues and friends. Use the Meeting Guide to identify the best options for you.
Bistro RSNA
Enjoy a savory buffet experience featuring a different menu concept each day.
Located in the Technical Exhibits, South Hall A and North Hall B, Bistro RSNA is open Sunday through Wednesday from 11 a.m. to 2:30 p.m. and includes ample seating for dining and networking.
Purchase advance tickets for $28 per meal or onsite for $29.