Streamlining Radiology Workflows Offers Benefits
Radiology departments achieve major gains in productivity and staff morale
BY LAURA SIRTONSKI
May 31, 2023
---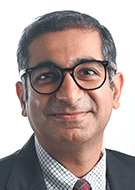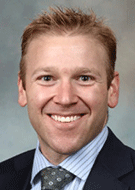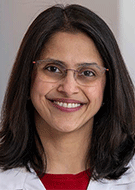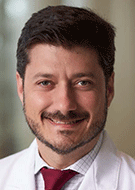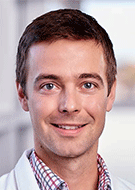 ---
As radiology faces an increase in demand for imaging, radiology departments must work smarter, not harder, experts say.
Radiology departments at three institutions demonstrated that when fortified with the right methodologies and tools, the imaging pipeline can be streamlined to yield huge gains in productivity, staff morale, and patient care—and even increase revenue.
Created in the Business World, Adapted for Health Care
In 2019, staff in the the Division of Interventional Radiology at Emory Healthcare noticed that radiology procedures were in higher demand and becoming more complex, requiring increased use of anesthesia.
Pratik Rachh, MD, MBA, was part of a team that noted that the mismatch between demand and capacity to perform IR procedures led to patient delays and extended work hours. Dr. Rachh is a radiology resident at Emory University School of Medicine, Atlanta, and was previously a quality program manager at Emory Healthcare.
The team decided to focus on decreasing patient preparation time in the division's pre- and postprocedural care area (PPCA) using lean management, a business methodology that maximizes value by creating seamless workflows in the pursuit of zero waste. This project is documented in the RadioGraphics paper, "Quality Improvement Report: Improving Pre- and Postprocedure Care Area Workflows at a Busy Urban Academic Hospital Using Lean Management Principles."
The team utilized the lean tools of Value Stream Analysis and Standard Work, wherein current processes are documented and analyzed to identify and eliminate waste and then standardized in writing.
After the standardization of patient prep work in the PPCA, the percentage of patients who were procedure-ready within 60 minutes of their arrival increased from 45% to 80%.
Dr. Rachh noted that lean methodology is applicable in a radiology context because of the multiple steps that happen before, during and after a patient visit, and how crucial it is to get those steps right.
"Radiology is primed for lean methodology, because there are so many handoffs, and the chances of error are high," he said. "Standards of work are key to getting things done repeatedly in the right way."
Small Experiments, Big Gains
Jonathan Flug, MD, MBA, musculoskeletal radiologist at Mayo Clinic Arizona, has also seen the benefits of lean methodology by participating in a Kaizen event.
Kaizen is a lean methodology wherein numerous small changes to a process are implemented during a set time frame and then analyzed. This event is described in Dr. Flug's RadioGraphics paper, "Improving Turnaround Time in a Hospital-based CT Division with the Kaizen Method."
In 2019, the Mayo Clinic Arizona was not only receiving patient concerns about delays in obtaining CTs, but was also planning an expansion. The division set a goal to decrease the CT turnaround time for inpatients, outpatients, and patients presenting to the emergency department by 20%.
During the one-week Kaizen event, the work of all staff in the CT pipeline was standardized, from front-desk staff to technologists.
This resulted in decreased turnaround times of 54% for inpatients, 45% for outpatients and 29% for emergency department patients.
Dr. Flug credits the short-term, experimental nature of the Kaizen event with its success and staff buy-in. "Number one to staff buy-in was that these changes were short-term experiments that didn't have to stay in place if people didn't like them. Number two was having all changes coming directly from the staff involved in each process," Dr. Flug said.
"People were empowered to try new things on a temporary basis and to be vocal about their experiences."
"Radiology is primed for lean methodology, because there are so many handoffs, and the chances of error are high. Standards of work are key to getting things done repeatedly in the right way."
—PRATIK RACHH, MD, MBA
Leveraging Existing Tools
In the radiology department at The Ohio State University (OSU) Wexner Medical Center in Columbus, process improvement has leveraged old tools for new purposes—in this case using the electronic medical record (EMR) to fulfill requests for second opinion readings.
Staff presented the project, "Leveraging Process Redesign Techniques to Improve Workflow, Patient Care and Reimbursement of Second Opinions in Radiology," at RSNA 2022.
A variety of factors indicated the need for a formalized second opinions process, Zarine Shah, MD, clinical associate professor of radiology, explained.
"As a tertiary referral center with a large cancer institute, we receive many requests for second opinion readings. We used to handle these through curbside consults, phone or email, which was disruptive to our workflows," Dr. Shah said. "We also noticed that the interpretation we provided was noted in the chart, but not consistent with the reporting standards of our institution, and providers were asking for something more formal."
The solution to these issues was to build a second opinion process into the EMR. This process functions in the same way that an imaging order is requested, with the exception that referring physicians can chose which of the previously imported outside imaging studies they want to be interpreted by a local radiologist.
Like any other imaging order, referring physicians and patients are notified when images have been read. The second opinions, that were once uncaptured revenue, can now also be billed.
Dr. Shah's co-presenter Luciano M. Prevedello, MD, MPH, clinical associate professor of radiology at OSU, noted that using an existing tool simplified the improvement process.
"We were able to convert an informal process that was inefficient and disruptive to something that is familiar and streamlined, leveraging a technology that we already have. This way we didn't have to reinvent the wheel," Dr. Prevedello said.
This new process has not only provided clear communication of findings and decreased radiologists' workloads but has also increased revenue for second opinion readings from 0% to 94%.
Co-presenter Clayton R. Taylor, MD, associate professor of radiology at OSU, emphasized that a spirit of collaboration and a mindset of improvement as a journey rather than a destination, are what make process improvements successful.
"Input from several stakeholders helped us to remove pain points as much as possible, making implementation smoother," Dr. Taylor said. "When we receive new feedback, we keep course-correcting to make things even better."
FOR MORE INFORMATION
Access the RadioGraphics paper, "Quality Improvement Report: Improving Pre- and Postprocedure Care Area Workflows at a Busy Urban Academic Hospital Using Lean Management Principles."
Access the RadioGraphics paper, "Improving Turnaround Time in a Hospital-based CT Division with the Kaizen Method."
Read previous RSNA News articles about radiology workflow: