Solutions to Increase Women's Representation At All Levels of Radiology
Changes will require strategic planning at all decision levels—beginning before medical school
BY MARY HENDERSON
May 08, 2023
---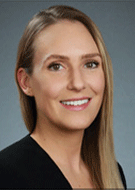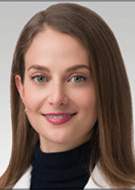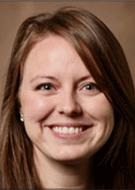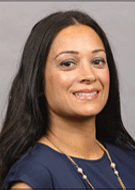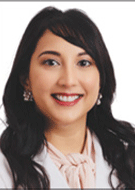 ---
This is the second article in an RSNA News two-part series on women in the field of radiology in the United States. Part 1 examined the potential challenges that deter female medical students from selecting radiology as their specialty. Part 2 highlights efforts that are creating a more diverse radiology workforce.
Since 2007, the percentage of women training and working in radiology has hovered around 25%, despite the fact that more than half of today's medical students are women. Suggestions for recruiting and promoting women in radiology include exposing more medical students to the field and busting the myths surrounding radiologists' work, neither of which is exclusive to women in the specialty. A more pronounced need is to support women in radiology throughout their careers.
"Efforts to support women in radiology are needed at the departmental, institutional and national levels," said Lucy Spalluto, MD, MPH, associate professor of radiology at Vanderbilt University, Nashville, TN, and co-founder of Vanderbilt's Women in Radiology (WiR) program. "These collaborative efforts are necessary to see an increase in representation of women in radiology."
Increase Mentorship and Support
Mentorship and support networks for women are key components for creating future change. Carina Yang, MD, associate professor of radiology and vice chair of diversity & inclusion in the Department of Radiology at University of Chicago Medicine, believes every woman in radiology should dedicate time in their clinical work to engage with interested students.
"Once a student has been introduced to radiology, no matter what their age or current level of schooling, there needs to be adequate and consistent mentorship to mold them toward the radiology application process, if they are so inclined," Dr. Yang said.
Aubrey Frazzitta, MD, a PGY-5 radiology resident at the University of Arizona, Tucson, and co-chair of its WiR group, discovered radiology while participating in a tumor board. She was working on a project with a radiologist. When she expressed interest in the specialty, the radiologist sprang into action, wrote her a letter of recommendation, helped her weed through the process of selecting a residency and provided tips to get started in a radiology residency.
"I've had the benefit of absolutely fantastic mentors and sponsors," Dr. Frazzitta said.
WiR groups run by radiology residents at individual medical schools are popular and can be effective in disseminating information about the specialty and providing networking opportunities for trainees and career radiologists. Each group creates its own programming, including informal dinners, mentoring and Q&A events for female medical students, trainees and faculty.
"The WiR group is a great way to recruit women to the field and to provide social and community support for each other," said Lauren Vassiliades, MD, a fourth-year radiology resident at Northwestern Memorial Hospital in Chicago, and head of its WiR group.
Dr. Spalluto and her colleagues, including Courtney Tomblinson, MD, assistant professor of radiology at Vanderbilt and director of Vanderbilt's WiR, published an evaluation of Vanderbilt's WiR program in the Journal of the American College of Radiology. The article demonstrated the effectiveness of the WiR program five years after implementation. In a survey of women in radiology faculty, the majority of respondents felt the program had contributed to a positive departmental culture shift.
"Our efforts at Vanderbilt are designed to connect and support a network of female radiologists from all career levels and serve as a catalyst for leadership development," Dr. Tomblinson said.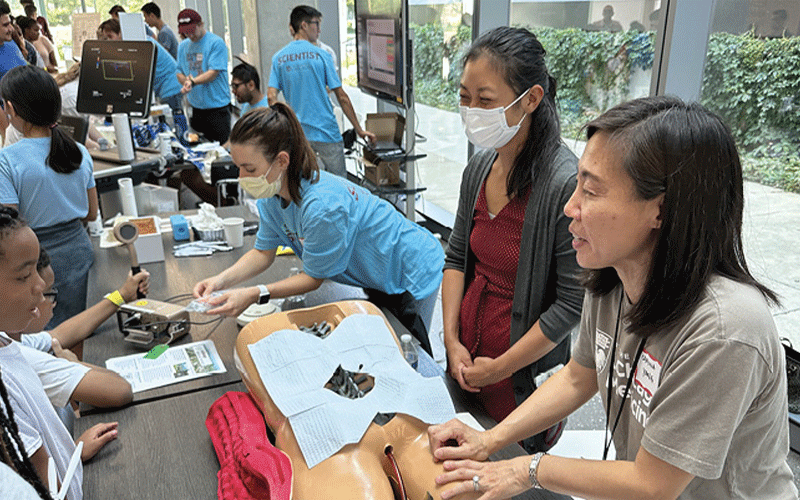 Early Exposure to Radiology is Key
There is not enough direct and early outreach to younger women, especially those students who are already interested in STEM, Dr. Yang noted.
"We truly need to showcase the amazing benefits of our field, perhaps highlighting qualities of specific interest to women, such as flexible schedules, part time and teleradiology work, and the ability to choose a subspecialty to align with your level of desired patient contact," Dr. Yang said. "These aspects of radiology should be more heavily promoted."
As procedural career options within radiology continue to evolve, female mentorship on navigating the unique challenge of balancing procedural schedules with other desired academic or professional pursuits and family life will also be essential.
Discussions over the years have focused on starting early with recruitment by providing opportunities that expose schoolaged children to STEM and that allow high school and undergraduate students to explore health care careers.
In 2022, Dr. Yang led a team of clinical radiologists alongside their radiology physics colleagues to participate in the first ever University of Chicago South Side Science Festival, which reached elementary, middle school and high school students who are interested in STEM careers.
"Students leave the event with newfound respect for and interest in the field, which we hope will be fostered into a potential future career," Dr. Yang said. "An important aspect of early exposure is showcasing the various career opportunities in radiology, including nursing and technologist roles, in addition to what we do as radiologists."
Importance of Recruitment Efforts
Today's changing workforce means radiology must evolve with the needs and preferences of future female physicians.
"Residents today are very well-informed individuals and women in particular experience the workplace differently," said Sarah Bastawrous, DO, associate professor of radiology at the University of Washington, Seattle, and director of the WiR group at the university.
To keep pace, Dr. Bastawrous said radiology workplaces and residency programs can establish a culture supportive of gender equality, be transparent and forthright with workplace policies, and ensure women in medical school and residency have access to women who are leaders in radiology as role models.
Dr. Frazzitta said the inclusivity of women, underrepresented minorities and members of the LGBTQIA+ community are important factors in her career decision-making.
"Diversity enhances innovation and makes both the work and patient experience better," Dr. Frazzitta said. "Having women and people with diverse backgrounds in radiology and medicine is a really positive asset."
From working on family leave policy and non-gendered titles to incorporating radiology topics into medical school lectures and putting women in the spotlight, each of these steps makes a difference, said Amy K. Patel, MD, medical director of the Breast Care Center at Liberty Hospital, Liberty, MO. Dr. Patel is also assistant professor of radiology at the University of Missouri-Kansas City and president of the American Association for Women in Radiology (AAWR).
"The more we speak up and put boots on the ground at institutions across the country, the more likely we are to change the culture and recruit more women into our field," she said.
Inclusivity needs to be more than just talk as medical schools, departments of radiology and private practice seek to recruit women to the workforce.
"More universities, hospitals and radiology practices are realizing it's only to their benefit to actively recruit female radiologists to help form a more diverse workforce, which can result in better patient outcomes," Dr. Bastawrous said. "We all want to recruit the best and brightest to our field and that begins with a commitment to increase inclusiveness and female representation."
For More Information