Too Few Women in the Field of Radiology
Why radiology continues to lag behind other U.S. medical specialties
BY MARY HENDERSON
April 26, 2023
---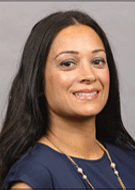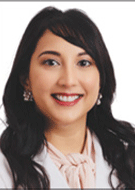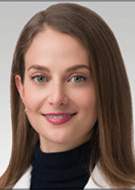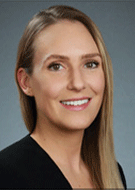 ---
This article is the first in an RSNA News two-part series on women in the field of radiology in the United States. Part 1 examines the potential challenges that deter female medical students from selecting radiology as their specialty. Part 2 highlights efforts that are creating a more diverse radiology workforce.
Women continue to be underrepresented at all levels of the radiology workforce. Although more than half of all medical students in the U.S. were women in 2020, they represent only 27% of first year radiology residents. The number of women practicing radiology in the U.S. has remained at around 25% of all radiologists since 2007.
"Other specialties have done a better job of leveling the gender imbalance, or gender inequality, in residencies," said Sarah Bastawrous, DO, associate professor of radiology at the University of Washington, Seattle, and director of the Women in Radiology (WiR) group at the university. "Radiology is an exciting specialty that is a key component of health care and greatly impacts patient outcomes. However, radiology has historically faced common misconceptions that may deter women from pursuing this specialty."
Fewer women trainees in radiology results in an even greater vacuum of female leadership. Women represent only 13% of all radiology practice leaders, including managing partner, chair, vice chair and executive committee members.
"This isn't specific to academic or private practice radiology, it's a problem of the entire field," according to Amy K. Patel, MD, medical director of the Breast Care Center at Liberty Hospital in Liberty, MO, assistant professor of radiology at the University of Missouri-Kansas City, and president of the American Association for Women in Radiology (AAWR). "We've fluctuated from women representing 23% to 29% of the radiology workforce, but we can't seem to get over the hump. We have an issue with recruiting."
Too Little Exposure to Radiology in Medical School
Radiology is typically an elective, rather than a mandatory core course, meaning that many medical students don't learn about the specialty and its career opportunities. Students who choose a radiology rotation typically do so in the fourth year of medical school, when many have already identified a specialty of interest.
"To introduce radiology to medical students, we must do a better job at the earlier stages of schooling," said Carina Yang, MD, associate professor of radiology and vice chair of diversity & inclusion in the Department of Radiology at University of Chicago Medicine. "There should be an overhaul of medical school curriculums across the nation so that radiology, which is undeniably important in every clinical medical field, is fully integrated and taught by radiologists themselves, rather than cursorily and tangentially reviewed by non-radiologists."
Although this exposure will be available for all medical students, it could increase the number of women interested in radiology, according to Dr. Patel, who also recommends that the radiology community come together to demand this change.
"Radiology should be a core elective," she said. "Another potential improvement would be to include radiological anatomy in first-year anatomy classes to help provide medical students with early exposure to the field."
Watch Dr. Patel talk about some of the reasons that female physician recruitment to radiology is challenging:
Dispelling Radiology Stereotypes
The lack of exposure to radiology during medical school can allow misconceptions about the field to linger. Outdated myths about radiology—that it's an isolated, physics-heavy specialty with little patient interaction—persist and may deter medical students from the field.
"Radiology can be stigmatized in medical school," said Lauren Vassiliades, MD, a fourth-year radiology resident at Northwestern Memorial Hospital in Chicago and head of the Women in Radiology (WiR) group at the university. "There's a perception that it's a field for people interested being in a dark room all day with minimal people interaction and that being a radiologist isn't the same as being a clinical physician. Many don't realize that imaging is such a big part of diagnoses and decision-making."
Dr. Yang agrees that there is a misconception about the lack of patient contact or that the notion of "care" won't be fulfilled by working in radiology.
"Many medical students don't realize many aspects of our field offer direct patient contact; and even for the subspecialties which have less patient contact, they still afford frequent quality and gratifying interaction with clinicians," Dr. Yang said. "I think some students also believe it's a very 'technical' field, and if their strengths in college didn't include physics, then it's not the field for them."
Watch Dr. Yang talk about the misconceptions about radiology that keep female physicians from entering the specialty:
As a specialty, radiology needs to do a better job of accurately promoting its role in medicine and dispelling stereotypes, according to Aubrey Frazzitta, MD, a PGY-5 radiology resident at the University of Arizona, Tucson, and co-chair of the WiR group. "I don't think the stereotypes about radiology are true at all," she said. "I interact with so many clinicians in other specialties to discuss critical findings or patient care. There are also numerous procedural components, even beyond IR, that aren't as well known."
Lack of Women in Radiology Leadership
With too few women working as attendings and in radiology leadership positions, there's also a dearth of role models to attract and help advance women into the field.
Historically throughout medicine, women were disincentivized to consider leadership positions because of the expectation that they would temporarily leave the workforce during pregnancy or leave the workforce altogether as they raised a family.
A RadioGraphics review identified a slight increase in female professors and department chairs from 2010 to 2019 (from 17% to 22% for professors and from 13% to 17% for chairs). However, this increase did not appear to similarly drive an increase in women entering radiology residencies.
"I believe much of the lack of interest for female medical students is caused by the significant minority of women in our field and in leadership," Dr. Yang said.
Representation is important. The ability to see oneself in a field is critical to attracting underrepresented groups.
"You are less apt to go for a leadership position if no one looks like you and you have no one to compare yourself to," Dr. Vassiliades said. "Awareness about the specialty is slowly getting better, but there's still room for improvement. We need to recruit everyone to radiology and make it the specialty of choice."
For More Information