Radiologists in War-Torn Ukraine Continue to Practice Under Dire Circumstances
Damaged equipment, trauma injuries and stress challenge capabilities
Radiologists in Ukraine are continuing to provide life-saving medical imaging under the most dire of circumstances, including developing workarounds for damaged equipment and managing battlefield trauma and wounds.
The radiologists featured here have shared their personal stories and images with RSNA. The stories are provided as written and the opinions of the authors are their own.
Thank you to Yurii Antonenko who facilitated the gathering and translating of several of these stories.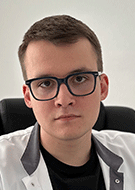 My name is Yurii Antonenko. I am a 27 year old and I have been practicing radiology since 2018. On 24th of February, when Russia launched the full-scale war in my country, I was practicing radiology in the Mykolaiv City Hospital #3 and Mykolaiv City Hospital #5.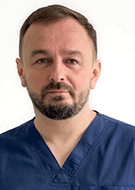 Greetings! My name is Oleksandr Chukanov and I am a radiologist from Ukraine. In 2002, I successfully graduated from Luhansk Medical University. After that, I worked as a radiologist at a regional state hospital and later at a private computed tomography center.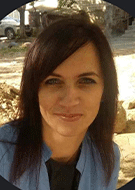 Hello from Ukraine! My name is Oksana. I am a radiologist from Ukraine working in Vinnystіa city which is in west-central Ukraine, located on the banks of the Southern Bug. As a radiologist, my first wish was to go to the front as a military medic and sign a contract in the first days of the Russian intrusion. But I was stopped by my small children and the conviction of the military that if I stay at my workplace, I will do no less service to the needy and benefit my country. They were correct.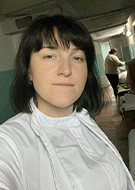 Greetings, dear colleagues! I would like to tell you a short story about the vision of the war in Ukraine through my eyes. I am a military radiologist, head of the computed tomography department in a military hospital located in the city of Irpin.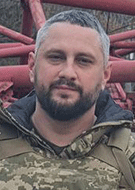 Borys Poznanskyi is a radiologist and chief of the network of private medical centers with CT and MRI rooms called "ART," which are located in Odesa, Mykolaiv and Kherson. After the beginning of war, he joined the Armed Forces of Ukraine and now serves in one of the southern cities in Ukraine.