Radiologists From Ukraine Share Their Stories
Struggles and successes as radiologists overcome extraordinary challenges to save lives
BY OLEKSANDR CHUKANOV
June 29, 2023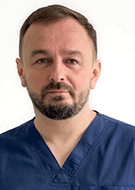 This is one of a series of stories for RSNA News provided by radiologists working in Ukraine. The story is posted as written and the opinions of the authors are their own.
Greetings! My name is Oleksandr Chukanov, and I am a radiologist from Ukraine. In 2002, I successfully graduated from Luhansk Medical University. After that, I worked as a radiologist at a regional state hospital and later at a private computed tomography center.
In 2014, following the annexation of Crimea and the seizure of power by pro-Russian leaders in Donbas, staying in our homeland became dangerous. Therefore, in May 2014, my family, consisting of my wife and our 12-year-old son, decided to move to Kyiv where I had job offers. We left our house, work, and school in our hometown, taking with us only the essentials and a bicycle for our son.
From August 2014, I started working at the private clinic "Omega-Kyiv" as a radiologist. Most of my colleagues were internally displaced people from Donbas, with whom we had to work hard to provide housing and cover minimal living expenses.
As a result of our diligent and responsible work aimed at achieving success, over seven years, we built a strong and highly qualified team of radiologists in the capital of Ukraine. Our clinic, "Omega-Kyiv," gained recognition and became well-known in our country.
My friends and partners in 2014 decided to move close to Luhansk, to the city of Severodonetsk, to work in the Luhansk region, which is under Ukrainian control. In 2016, we made the decision to establish a medical company specializing in computed tomography in the Ukrainian-controlled territory of Luhansk region, and we named it "MIKOMED." We started with a 16-slice mid-range CT, which was acquired through leasing.
In six years, we made rapid progress: the team of radiologists grew to 10 doctors, and the total number of company employees exceeded 60 people. We opened branches in four cities of the region (Severodonetsk, Rubizhne, Lysychansk) with 64-slice computed tomographs, and also purchased and installed a 1.5 Tesla MRI in February 2022.
However, since February 24, 2022, after the beginning of the full-scale invasion of the Russian Federation, we had to suspend our work and save our team. Almost all of our employees were forced to leave the occupied territory, with only a few staying behind under occupation. Unfortunately, their fate is currently unknown.
Since September 2021, I joined a new company, Life Scan, attracted by better working conditions and more ambitious dreams for the active part of our team. We always strive to improve our professional skills and be helpful to Ukrainians.
February 24, 2022, became a day that we will remember forever. It started with explosions on the outskirts of Kyiv, long queues at gas stations, and crazy traffic jams in the city as people tried to leave Kyiv. We suspended the operation of our center due to the safety of our employees and their families. Panic prevailed in Kyiv—planes, missiles, explosions of residential buildings, and destruction. We also evacuated our families to a relatively safe place. Later, we returned to Kyiv to launch the operation of our center when our help was most needed for injured soldiers.
Since March 15, 2022, we have been continuously providing all radiological needs for CT and MRI of the wounded soldiers in one of the military hospitals. Mostly, these are injured people with mine-explosive and gunshot wounds, and blast injuries. Our center also provides preferential services to all other defenders and affected Ukrainians. Power outages, air alarms, and mass missile attacks have become our way of life for over a year. But we don't complain, we believe in our armed forces and victory over the enemy. Each of us tries to do the most useful things in our place that bring us closer to victory.
We have nowhere to run. My family lost our home and jobs in Luhansk in 2014. Since then, we have revived and started to develop, but once again, in 2022, the enemy destroyed cities and our company in Severodonetsk, Rubizhne, and Lysychansk. Kyiv stood strong, and Ukraine will prevail. Glory to Ukraine!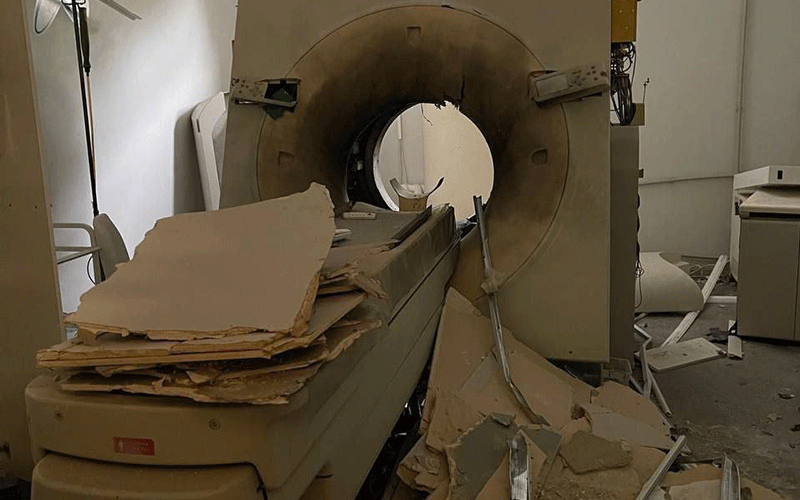 We continue to work tirelessly, despite all the difficulties, and strive to provide quality medical services to our defenders and suffering Ukrainians. As parts of our country, we must unite and fight for peace, freedom, and Ukraine's independence with our joint efforts. Every contribution, even the smallest, helps strengthen our state and support its dignity on the world stage.
Despite all the trials, we believe in a bright future for Ukraine. We do not give up and continue to do everything possible to ensure a peaceful life for ourselves and our children. May our joint efforts and belief in victory become a guarantee of Ukraine's future prosperity. Glory to Ukraine! Glory to the heroes!
I worked in Kyiv varied during different periods: before the liberation of the Kyiv region, the city faced constant threats from sabotage-reconnaissance groups, missile strikes, enemy aircraft, resulting in a long curfew. After the region was liberated, more civilians returned to the city, but there was still a threat of missile strikes and issues with power supply. Many radiologist doctors (especially women) left for abroad, causing a shortage of specialists.
Currently, our center conducts about 30-40 CT/MRI scans per day, and we serve approximately 300 wounded soldiers and civilians per month for free, thanks to the LifeScan medical center.
Due to the instability of the power grid, we face problems with the uninterrupted operation of devices. Therefore, we need powerful generators and uninterruptible power supplies.
The entire Ukrainian radiological community is united and trying to be helpful to our defenders and civilians. We help each other and stick together.
My family is with me now, although they were in a safer place during the first three months of the war. It is hard for me to talk about my trials against the background of what our defenders and wounded are going through. It is scary when you see young people without limbs or faces. I am just trying to work hard and be useful to everyone who needs help, and I am surrounded by people with the same desire. We will definitely win!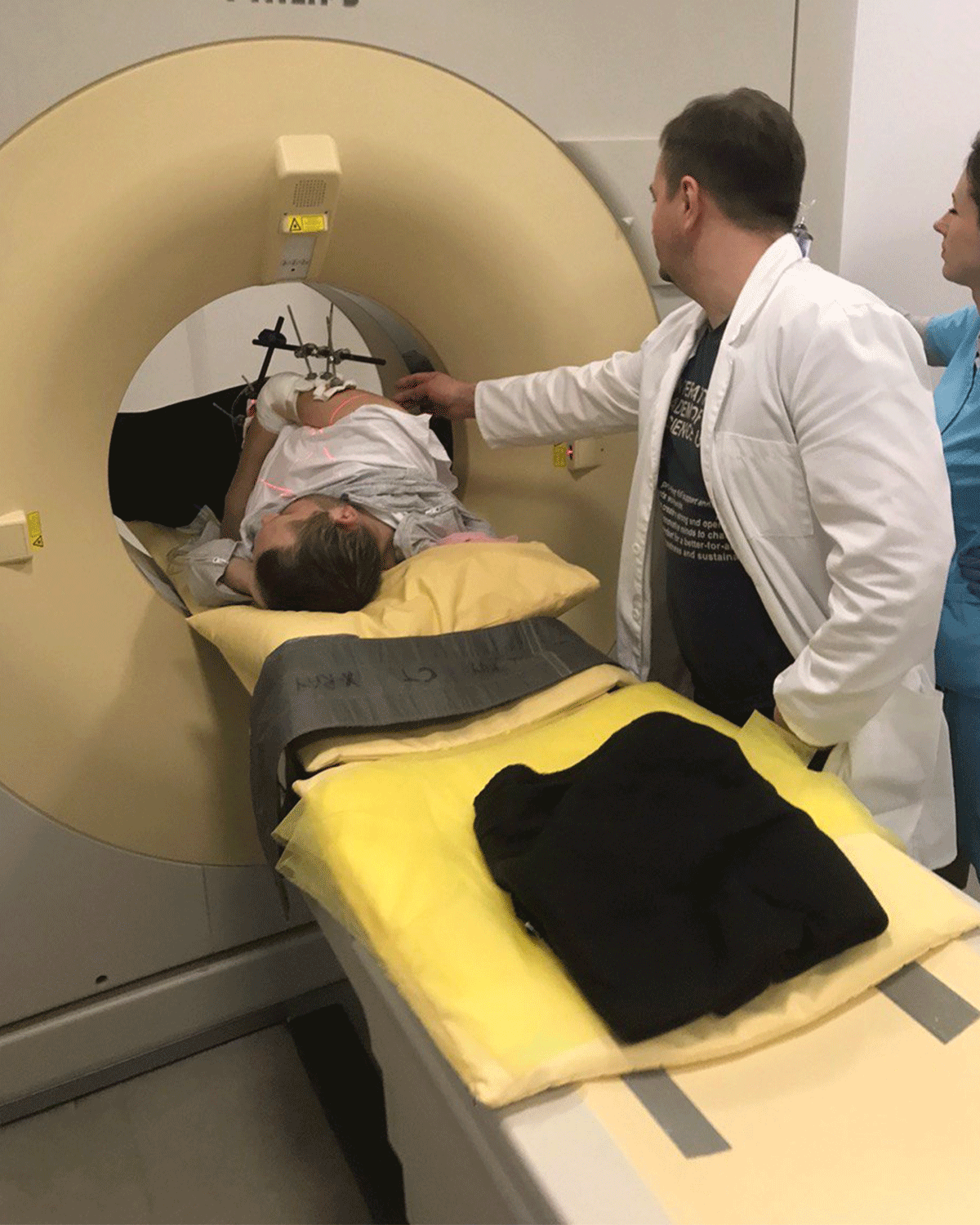 The community of radiologists in Ukraine continues to work diligently, despite the military actions and danger. We strive to provide the best experience for our patients, offering quality medical services and helping the wounded in their fight for life. Thanks to collaboration and mutual support, we develop our professional knowledge and skills, which allows us to improve the quality of medical assistance.
We are grateful for international support and cooperation, especially in the educational field, where internships and training programs help to raise the level of our knowledge and qualifications. This is important for the development of medical science and improvement of assistance to the wounded and civilian population.
Our main task is to continue working, support our medical facilities, and ensure access to quality diagnostics for everyone who needs it. Together, we are creating a strong foundation for our victory and the restoration of life in Ukraine.
We believe in our country and our defenders. Although the war is genuinely difficult for all of us, we have faith and hope for the future.