Susanna I. Lee, MD, PhD, Named Editor of New RSNA Open Access Journal
New journal to launch in early 2024, submissions open fall 2023
---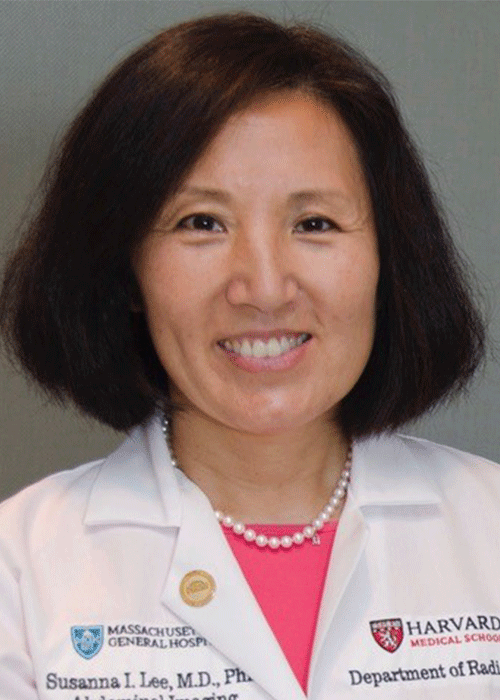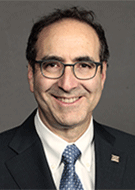 ---
The RSNA Board of Directors announced today that Susanna I. Lee, MD, PhD, has been selected as editor of Radiology Advances, RSNA's first exclusively open-access journal.
"Radiology Advances will provide new opportunities for our authors to publish their research findings and have them be made immediately and freely available to our professional community and to the public," said Jeffrey S. Klein, MD, RSNA Board Liaison for Publications. "We are excited to welcome Dr. Susanna Lee as the journal's inaugural editor. Dr. Lee is the ideal individual to lead this effort given her broad knowledge of the research landscape and extensive editorial experience serving multiple publications, including having served on our Radiology and Radiology In Training editorial boards over the past several years."
Radiology Advances will include a broad spectrum of high-quality international radiology research, freely available to readers without a subscription. Available exclusively online, the journal will offer continuous publication, featuring primarily original multidisciplinary research articles with a focus on emerging topics, cross-cutting and innovative research. The journal will be published in partnership with Oxford University Press.
Specializing in abdominal radiology, Dr. Lee is chief of women's imaging and officer of mentored research in the Department of Radiology at Massachusetts General Hospital (MGH) and associate professor of radiology at Harvard Medical School in Boston.
"I was delighted to learn I was selected to be the editor of Radiology Advances and felt an overwhelming sense of honor," Dr. Lee said. "RSNA publishes the leading journals in our field. To serve as a founding editor for one of them is a singular opportunity in any career. I am very much looking forward to tackling the challenges."
Bringing a Wealth of Experience to New Role
Born in Seoul, South Korea, Dr. Lee graduated summa cum laude from Harvard University in 1983 and received her medical and doctorate degrees from Yale University in 1990. She completed a post-doctoral fellowship in microbiology at University of California San Francisco, followed by an internship at Miriam Hospital in Providence, RI. She completed her radiology residency and abdominal imaging and intervention fellowship at MGH. She is a recognized radiology leader, mentor and scientist.
Dr. Lee's clinical and scientific interests include abdominal and pelvic imaging, women's imaging, radiation safety, advanced MRI and CT, molecular imaging and gynecological cancers. Her research focuses on translation of novel imaging techniques in patients with gynecologic and genitourinary cancers.
A prolific researcher, Dr. Lee has served as a principal investigator in several National Cancer Institute (NCI)-funded clinical trials. She served as chair of gynecology trials for the American College of Radiology Imaging Network (ACRIN) and Eastern Cooperative Oncology Group (ECOG)-ACRIN, part of NCI's National Clinical Trials Network. She also served as chair of radiomics trials for ECOG-ACRIN. She was the NCI and ACRIN representative on the Gynecologic Cancer International Trials Group from 2009 to 2016.
Among her many national and international volunteer and leadership roles, Dr. Lee has served on the Gynecologic Steering Committee for the Clinical Trials Evaluation Program of the National Cancer Institute, the ACRIN Steering Committee, the ECOG-ACRIN Imaging Science Advisory Committee and the Steering Committee of the Gynecologic Cancer International Trials Group.
Dr. Lee is a member of several prominent professional societies, including RSNA, American College of Radiology (ACR), American Roentgen Ray Society, Society of Abdominal Radiology (SAR) and the New England Roentgen Ray Society.
She has served on the RSNA Genitourinary Scientific Program Committee and RadioGraphics Genitourinary Review Panel. She was co-chair of the RSNA Oncologic Imaging and Therapies Task Force and is the 2023 course director for Clinical Trials Methodology Workshop. Dr Lee also served as co-chair of the RSNA-ACR Public Information Website Committee.
Dr. Lee has co-authored two books. She has authored or co-authored 77 peer-reviewed research investigation and scholarship articles and more than 40 book chapters, reviews, monographs and editorials. She has given more than 60 invited lectures and presentations. She is currently deputy editor of RSNA's flagship journal Radiology, having previously served as associate editor (2016-2019) and senior consultant to the editor (2019-2021). She has been the editor of RSNA's Radiology In Training since 2019.
Among Dr. Lee's many awards and honors, Dr. Lee is a two-time recipient of both the RadioGraphics Editor's Recognition Award and the RSNA Honored Educator Award, which is presented to individuals invested in furthering the profession of radiology by delivering high-quality educational content in their field of study. She is a fellow of ACR and SAR.
"Radiology Advances is entirely open access, and all of the contents will be freely available from the moment of publication," Dr. Lee said. "The journal will reflect the best and the breadth of the imaging sciences and all of the glorious innovations in technology and clinical practice that are currently underway. I hope that there will be something in there of interest to anyone and everyone working in radiology."
Radiology Advances is owned by RSNA and will be published by Oxford University Press. The journal will launch in early 2024. Submissions will open in early fall 2023.
For More Information
Access RSNA peer-reviewed journals.