Submit Your Proposal to Speak at the RSNA 2023 Fast 5
Complete your entry by June 21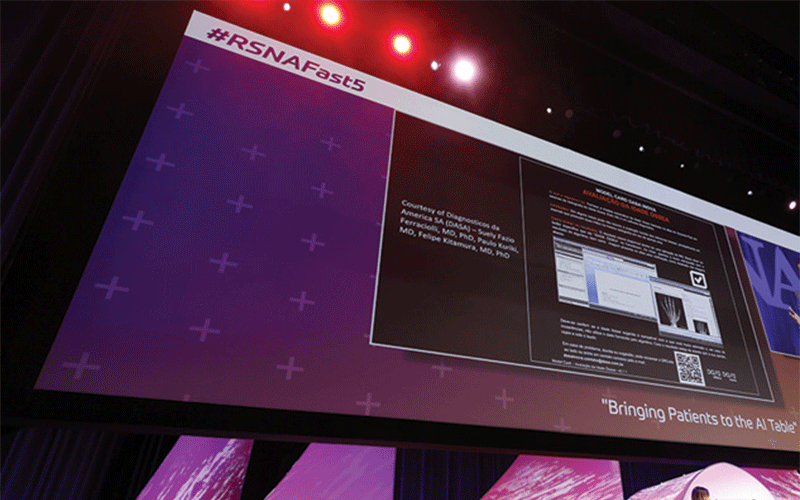 Submit your unique presentation for consideration to speak at the Fast 5 sessions during RSNA 2023.
The Fast 5 session has become a crowd favorite at the annual meeting and consists of five-minute presentations on non-clinical topics. Selected speakers will take the Arie Crown Theater stage and share ideas that embrace the RSNA 2023 theme, Leading Through Change.
How can radiology professionals be intentional and proactive as we navigate and lead others through change? What can we do to drive the changes shaping radiology and meet the evolving needs of health care? Take this opportunity to offer your fresh perspective on the challenges facing our profession.
Submit your proposal through the online entry form by June 21. Online voting to help determine the session lineup will be available from July 6 to July 20.
After you submit your proposal, use social media to encourage your radiology colleagues to apply. Remember to include the hashtags #RSNAFast5 and #RSNA23 on your posts.
For More Information
Visit RSNA.org/Annual-Meeting.