Taking Steps to Promote Better Outcomes
RSNA helps radiologists advance health equity through community engagement
---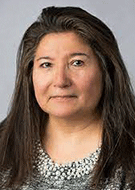 ---
RSNA's Health Equity Committee is sponsoring a program designed to improve health education and build connections in the community.
Supported by RSNA, Southwest Organizing Project's (SWOP) Healthy Southwest, "Walk With a Doc" series is part of RSNA's ongoing effort to promote health equity and access to care. Weekly walks are planned, covering a variety of health topics June through October in Chicago.
RSNA member Martha Menchaca, MD, PhD, from the University of Illinois at Chicago, led a walk on June 17 which was focused on educating attendees about the dangers of smoking and other cumulative risks for lung cancer.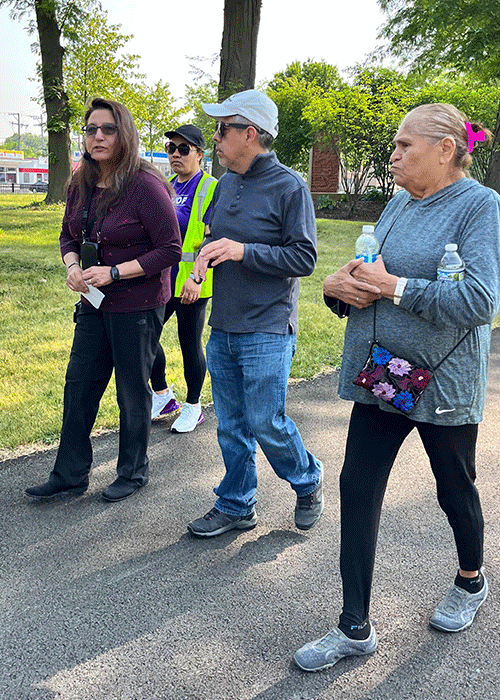 She also shared information about the use of low-dose CT (LDCT) in the early identification of lung cancers, when the cancers can be more successfully treated.
"If using my knowledge and expertise can help spread the news about lung cancer and smoking, this will help people become more knowledgeable about the dangers of smoking," Dr. Menchaca said.
Dr. Menchaca is a member of the RSNA team supporting work at the RSNA Global Learning Center in Quito, Ecuador. She is also co-chair of the American College of Radiology patient and community engagement subcommittee.
Approximately 20 community members participated in the event at a park on Chicago's south side. The group began with a brief educational talk by Dr. Menchaca followed by a three-mile walk that lasted about an hour.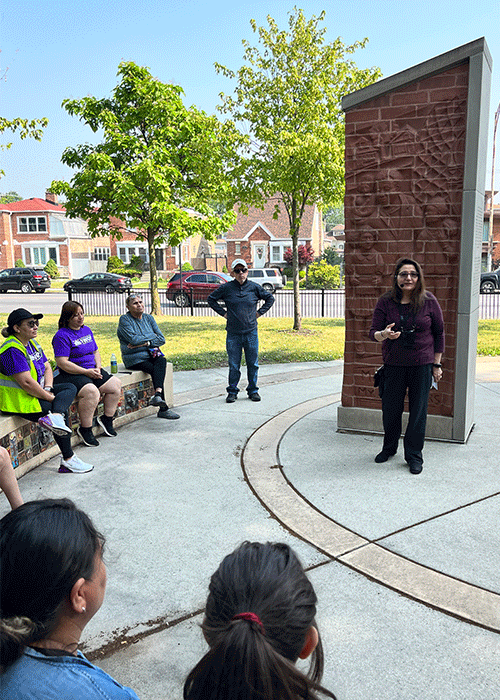 According to Dr. Menchaca, participants asked about a variety of topics including the dangers of vaping, synergistic effects of smoking and other diseases like diabetes, coping with smoking cessation, lung cancer, LDCT and insurance benefits.
"Members of the group also asked about how to tell a family member about secondhand smoke and other factors such as radon and pollution that will increase the risk of lung cancer," Dr. Menchaca said.
Participating in a "Walk With a Doc" program is a great way for RSNA members to engage in their own communities.
For More Information
Learn more about the "Walk With a Doc" program.