Your Donations in Action: Gabrielle Welch Peters, MD
Multi-Institutional Collaboration Results in Animated Physics Video Education Series
---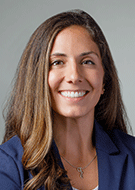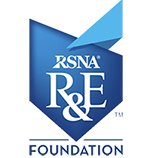 ---
Preparation for the American Board of Radiology (ABR) radiation physics board exam can present a critical challenge for radiation oncology (RO) residents. Challenges facing their preparation include a need for consistent curricula, a lack of universally available educational tools and variability in the content of physics instruction for RO trainees.
While supplemental external courses are available, they are limited in their capacity and can place a substantial financial burden on residents.
In her 2020 RSNA/AUR/APDR/SCARD Radiology Education Research Development Grant project, Gabrielle Welch Peters, MD, assistant professor of therapeutic radiology at Yale School of Medicine in New Haven, CT, and colleagues from across the country created and disseminated four high-yield animated physics educational videos aimed at providing a free, illustrative and engaging physics education resource to RO residents.
Referred to as the Hi-Phy pilot, the project was a collaboration of radiation oncologists, medical physicists and a graphic design specialist. All videos were created and released within one year of project initiation.
According to Dr. Peters, pilot enrollment exceeded expectations by 211%. In follow-up surveys, participants reported improved understanding and confidence in applying what they learned from the videos.
All participants credited the graphic animation with improving their comprehension and reported a willingness to recommend the videos to other residents.
Dr. Peters noted that in addition to interest from medical journals and communities regarding publication of the data from the pilot, the Hi-Phy YouTube channel remains active as a free resource to the global RO community. It has more than 10,000 views with a total watch time of 824 hours and 669 subscribers.
"The R&E Foundation funding was essential to the Hi-Phy pilot and was used entirely to cover the cost of graphic design needs and studio recording for voiceover," Dr. Peters said. "Through this effort, I demonstrated my commitment to medical education and crucially, as a first-year attending, found collaborators both within the U.S. and abroad to continue working in and optimizing the medical education space."
For More Information
Follow Dr. Peters on Twitter @XRT_GabrielleWP.
Learn more about R&E Funding Opportunities.
Read our previous Your Donations in Action article.