RSNA Webinar Examines Strategies for Advancing Value-Based Health Care
Potential solutions include addressing systemic racism, controlling costs and increasing access
BY LYNN ANTONOPOULOS
April 13, 2023
---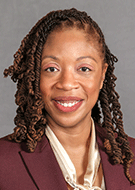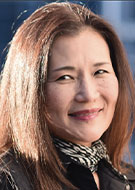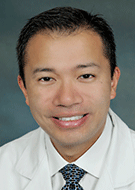 ---
In the webinar, Radiology Strategies to Advance Value-Based Health Care, expert radiologists examined factors perpetuating disparities, discussed ways to ensure equitable resource distribution across patient populations and presented potential solutions—including the use of AI—to decrease disparities in health care outcomes.
Opening the webinar with a look at racism as an underlying cause for existing health care disparities, Jinel Scott, MD, MBA, associate professor of clinical radiology in the Department of Radiology at State University of New York Downstate Health Sciences University, and chief quality officer at New York Health and Hospitals/Kings County, in New York City, said, "A lot of people sort of internalize and get very defensive when we talk about some of these things, but the point is that it persists and exists even though you, yourself, may not be racially prejudiced."
Dr. Scott is an at-large director on the RSNA Board of Directors and serves as RSNA's representative to the Radiology Health Equity Coalition. She explored patient, provider and systemic factors that perpetuate health care disparities and stressed the importance of engaging with the community to provide education and access to care.
"Most of us got into this field to help people; we have to meet people where they are," Dr. Scott said.
Shifting the Focus from Spending Control to Increased Access
Value-based health care is designed to improve health outcomes among all patient populations without increasing costs. However, substantial barriers prevent marginalized populations from accessing available care.
Critical barriers to access include transportation, language, costs and trust—or lack thereof—in the health system, according to Yoshimi Anzai, MD, MPH, professor of radiology and director of value and safety for integrated enterprise radiology at the University of Utah in Salt Lake City. At the university, Dr. Anzai serves as co-director of Women in Health, Medicine & Science and on the Gender-Based Violence Consortium.
Dr. Anzai offered data from several studies demonstrating the importance of the ethnic and racial profile alignment between a care team and the patient population it serves. This proportionate representation helps facilitate trust which, she said, is a very important contributor to care outcomes.
Health care spending in the U.S. rose to $4 trillion in 2020, according to Dr. Anzai, who noted that health care cost increases, combined with increased out-of-pocket expenses for patients, have led to care avoidance and delay particularly in women, younger people and lower-income families.
"Are we going to continue to provide the latest and greatest of advanced care only to those patients who can afford it and not to the rest of the people who need access?" she asked.
"Are we going to continue to provide the latest and greatest of advanced care only to those patients who can afford it and not to the rest of the people who need access?"
YOSHIMI ANZAI, MD, MPH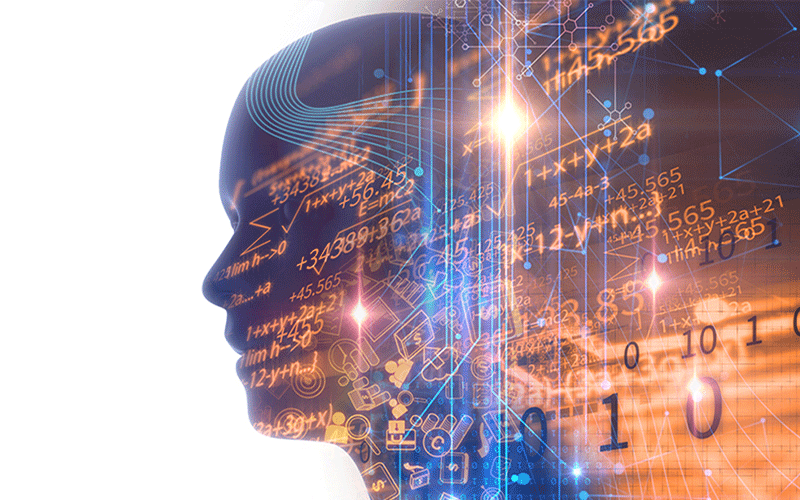 Evaluating AI Algorithms Through the Equity Lens
Dr. Anzai said in addition to resulting in more complex cases, delays in care lead to more downstream use of expensive imaging services for diagnoses and surveillance. To address the increased demand and the resulting radiologist burnout, she said AI tools are necessary to help make the radiologists' job easier.
AI can touch every aspect of the patient radiology lifecycle, but currently the most common area of application is interpretation and diagnoses, according to Ryan K. Lee, MD, MBA, professor of radiology and chair of the Department of Radiology in the Sydney Kimmel College at Thomas Jefferson University in Philadelphia.
"When evaluating algorithms, it's important to look at how they performed across various populations and in subsets of those populations to ensure that there is not a disproportionate rate of incorrect calls that may potentially lead to denied care," he said.
Dr. Lee said AI algorithms that can address disparities do so through a variety of ways including leveraging opportunistic imaging and facilitating better communication to capture underserved patients and address their needs before the patients end up in the emergency department.
"Better communication could lead to better scheduling, and ultimately, you may get better studies," Dr. Lee said. "These are things that are going to disproportionately affect underserved populations."
However, when considering algorithms for use at various steps in the radiology lifecycle, Dr. Lee said radiologists must first examine the background of the development team and the background of the population on which the algorithm was created to look for diversity.
In addition, he recommends finding out whether the algorithm is generalizable to greater populations or, conversely, if it is narrow enough to be used to evaluate patients in a very targeted population.
From the patient level to the systems level, efforts to reduce disparity are ongoing and are likely to strengthen with additional regulatory pressure, according to Dr. Scott. She recommended radiologists review outcomes measures in their own practices and institutions to identify opportunities for improvement.
"When you realize you have an issue, then you can develop an action plan and make improvements. It's an iterative process," Dr. Scott said.
For More Information
Access the on-demand recording of Radiology Strategies to Advance Value-Based Health Care.
Read previous RSNA News stories about equity and value-based care: