RSNA Announces Nominees for 2023 Board of Director Positions
Eligible members will vote on the candidates during RSNA 2022
---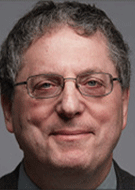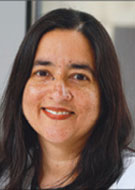 ---
Adam E. Flanders, MD, FSIIM, a prolific mentor, author and pioneer for digital learning, is a candidate for a standing director role on the RSNA Board of Directors.
Dr. Flanders is professor of radiology and rehabilitation medicine and vice chairman of imaging informatics at Thomas Jefferson University in Philadelphia. He earned his medical degree in 1983 from Rush Medical College in Chicago and completed a residency in diagnostic radiology at the University of Illinois Medical Center, where he served as chief resident in 1986. After completing a fellowship in neuroradiology at Jefferson in 1989, he joined the Jefferson faculty. In 2022, he was named the William E. Conrady, MD, Professor of Radiology Informatics.
Previously the informatics associate editor for RadioGraphics, Dr. Flanders currently serves on the RSNA News Editorial Board. From 2011 to 2017, Dr. Flanders served as chair of the RSNA Radiology Informatics Committee (RIC), actively encouraging radiologists to become involved in the EHR selection process at their hospitals and advocating for engagement in meaningful use initiatives and championing the development of robust electronic teaching files. He also chaired the Neuroradiology RadLex and Reporting and Medical Imaging Resource Center (MIRC) subcommittees. He is a past chair of the RSNA Digital Roadmap subcommittee which led to development of RSNA Case Collection. He currently serves RSNA as an informatics advisor to the RIC and as a member of the Machine Learning, Data Science, and Common Data Elements (CDE) subcommittees. Dr. Flanders served on the program committee for the Society of Imaging Informatics in Medicine (SIIM) and was awarded the SIIM fellowship for contributions to imaging informatics research and education.
Dr. Flanders co-authored the "Digital Roadmap" for the National Institutes of Health/RSNA/American College of Radiology (ACR)/The Academy Workshop on Artificial Intelligence in Medical Imaging, identifying and prioritizing needs for academic research laboratories, professional societies and industry. He has also helped to facilitate several neuroimaging-based AI Challenges with RSNA in collaboration with the American Society of Neuroradiology (ASNR) in 2019, 2021 and 2022.
A past president of the American Society of Spine Radiology (ASSR), he has also served in multiple roles for the ASNR, including as chair of its Rules Committee and as deputy editor for NeuroGraphics. He now chairs the ASNR CDE workgroup in collaboration with the ACR and RSNA.
A seasoned advocate committed to representing radiology and advancing its role in the greater health care community, Pari V. Pandharipande, MD, MPH, is a candidate for an at-large director role on the RSNA Board of Directors.
Dr. Pandharipande is professor and chair of radiology at The Ohio State University (OSU) and chief of radiology services for OSU Wexner Medical Center in Columbus, OH. She was previously on staff at Massachusetts General Hospital (MGH) in Boston for 17 years as an abdominal radiologist and physician-scientist.
After earning her medical degree at Weill Medical College of Cornell University, Dr. Pandharipande completed an internship at the New York Presbyterian Hospital-Cornell, both in New York. She completed her diagnostic radiology residency at New York University Medical Center. She concurrently completed a cancer outcomes research fellowship and an abdominal imaging clinical fellowship at MGH, where she also earned a master's degree in public health from the Harvard T.H. Chan School of Public Health in Boston.
An experienced leader, Dr. Pandharipande served as associate chair of integrated imaging & imaging sciences at MGH, leading an enterprise-wide project involving the clinical integration of Mass General Brigham's imaging services. She was also the director of the MGH Institute for Technology Assessment, a multidisciplinary health outcomes research institute. Dr. Pandharipande also led an NIH (R01)-funded research program centered in imaging and cancer outcomes, which continues at OSU.
Dr. Pandharipande has participated in or led committees in organizations within and external to radiology, including RSNA, the American College of Radiology, the Association of University Radiologists, the American Roentgen Ray Society, the American Cancer Society, and the National Institute of Health. She is the newly selected chair of the RSNA Government Relations committee, where she will work to build relations with RSNA and federal agencies with a goal of accelerating imaging innovation and imaging care delivery in the U.S.
Her work has earned numerous awards in recognition of her research and leadership, including the RSNA Roentgen Resident/Fellow Research Award, the RSNA Honored Educator award, and election to the Academy for Radiology and Biomedical Imaging Research Council of Distinguished Investigators.