Experience Everything RSNA 2022 Has to Offer Through Virtual Access
Virtual Access delivers the latest scientific sessions and research on your schedule
---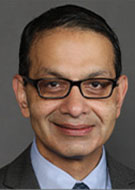 ---
To experience all RSNA 2022 has to offer, add Virtual Access to your registration. No matter where you are in the world—onsite in Chicago or in your office— RSNA 2022 Virtual Access gives you live- streamed and on-demand courses from the RSNA annual meeting.
If you are attending the meeting in person, add Virtual Access to your registration package to enjoy the full meeting experience, including both in-person and virtual programming and in-person Technical Exhibits Halls and the Virtual Exhibits. In fact, all annual meeting registrants, regardless of registration type, can visit the Virtual Exhibits through Meeting Central. All attendees who register for Virtual Access will be able to view content online via live stream and on-demand with 100% of eligible meeting programming available until May 1, 2023, noon CT.
"Virtual access to RSNA 2022 is a great way to help you balance your daily responsibilities at work and home with the important education, technology previews and networking opportunities available during the annual meeting," said Sanjeev Bhalla, MD, RSNA Board liaison for education and section chief of the Cardiothoracic Imaging Section at Mallinckrodt Institute of Radiology, St. Louis. "Adding Virtual Access to your registration ensures that you will stay connected no matter how you experience the annual meeting and that you won't miss any of the abundant and diverse sessions, especially when any number of them may conflict on your schedule."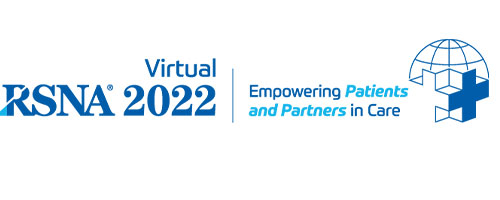 Dig Deep Into Meeting Program Sessions
Registrants can access virtual content two ways: through Meeting Central and on the meeting app. Meeting Central (Meeting.RSNA.org) and the meeting app are designed to quickly get you where you need to be, whether that is browsing the more than 400 educational and science sessions and 2,500 scientific posters and educational exhibits, exploring the Virtual Exhibits to see the latest available products and services, or networking with your peers. Your username and password are your passport to view live and on-demand content, add courses to your agenda and earn CME credit.
Live-streamed sessions appear on a dailyschedule throughout the week and many include live Q&A with the presenters. You will also find the plenary sessions, a full line-up of industry-related resentations and the Virtual Exhibits. You can participate in audience response sessions during live programming. You can filter sessions by day, type and topic or subspecialty. A search tool is available to find sessions by course number or presenter name.
Test your knowledge with Case of the Day (available only during the meeting week) and check back the following morning to see the correct answers. Virtual Access participants who submit the correct answer will receive 0.5 AMA PRA Category 1 Credits™.
The official meeting program takes place between 8 a.m. and 6 p.m. CT. To watch live-streamed sessions in your local time zone, add sessions to your personal calendar.
View the Latest Technical Innovations and Make Connections
Whether onsite visiting the Technical Exhibits floor or exploring the Virtual Exhibits, you will find a wide array of in-person and online industry presentations, product demonstrations, workshops and symposiums.
Use Meeting Central to participate in interactive demos and group chats and connect with exhibitors to learn about their latest products and services. There are also several companies who will be exhibiting exclusively through the Virtual Exhibits.
Advanced search capabilities allow you to search by product category, company name and exhibit pavilion location. Use My Show Planner to create a must-see list of companies and products throughout the annual meeting and save brochures and presentations to view. Throughout the meeting, attendees can build a list of key contacts using interactive business cards and network with virtual exhibitors in real-time using the one-to-one My Chat feature.
The Virtual Product Theater is where attendees can find and watch virtual industry presentations via livestream and on demand. CME credit is available for live sessions and a select number of on-demand courses.
"RSNA Virtual Access is a valuable asset to the scientific meeting, as it promotes global participation and inclusivity among the membership," Dr. Bhalla said. "Virtual access keeps attendees engaged, offering high-quality content and educational offerings, but at a time and place that is more convenient for them."
Visit RSNA.org/Register for pricing and registration.
Date and Hours - Extended Access
Virtual Access begins on Sunday, Nov. 27 at 8 a.m. CT. Live programming will run simultaneous to the RSNA 2022 annual meeting, which ends on Thursday, Dec. 1. Virtual Access programming will remain on demand until May 1, 2023, noon CT.
Live and On-Demand Content Available for CME Credit
RSNA is accredited by the Accreditation Council for Continuing Medical Education (ACCME) to provide continuing medical education for physicians. To access your certificate of attendance, select the certificate of attendance button on the registration resources page by logging into RSNA.org/Register.
The RSNA 2022 credit claiming site is designed for self-service: All registrants, except for ARRT, will be able to:
• Review credit and adjust credit for education sessions attended.
• Complete session evaluations and provide valuable feedback to RSNA.
• Print/save credit certificate or record of attendance at any time.
• The certificate/record type will be based on the certificate type selected during registration.
ARRT registrants:
• Will not be able to adjust their records.
• Will not be able to print their certificates and will receive their certificates after the meeting.
• Will be able to complete session evaluations and provide valuable feedback to RSNA.
• Will not be able to claim credit for attending virtual or on-demand sessions.
Virtual Access registrants can maintain extended access beyond the week of the live meeting, through May 1, 2023, to view and earn additional on-demand credits.
After May 1, 2023, no additional revisions to transcripts will be allowed; however, attendees will maintain access to the credit claiming site through May 1, 2024, in order to print their CME certificate or record of attendance.
RSNA will not be offering SAM credit during RSNA 2022. However, members are encouraged to view and complete SA-CME credit using RSNA's Online Learning Center at Education.RSNA.org.