Interinstitutional Electronic Image Exchange: A "Last Mile Problem"
Patients need 21st century solution to sharing images among radiologists and institutions
BY LAURA SIRTONSKI
May 05, 2022
---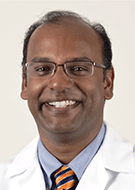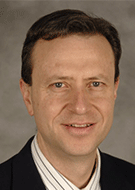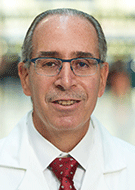 ---
In the 21st century, it is taken for granted that secure access to and transfer of personal assets and information can be done with a tap on a phone screen. So why can't patients obtain and share their medical imaging studies just as easily?
CDs, the most prevalent format for digital image access and transfer in the U.S., are obsolete, can lead to delays in care and are inaccessible to patients and physicians whose devices don't have CD drives, according to Howard P. Forman, MD, MBA, professor of radiology and biomedical imaging and director of the MD/MBA program at Yale School of Medicine, and operational chief of radiology in the Yale New Haven Hospital ER, New Haven, CT.
"When we started giving patients CDs of their imaging studies, most of us had CD drives, which is no longer the case. And if a patient needs to send a CD to different providers, only one provider can access it at a time, delaying care. It's 20th century technology in the 21st century," Dr. Forman remarked.
"Furthermore, the current image exchange model which relies on the patient to transfer their own imaging often results in errors, omissions and repeated imaging," commented Arun Krishnaraj, MD, MPH, associate professor of radiology and medical imaging at the University of Virginia, and chief of the Division of Body Imaging, University of Virginia Health System, Charlottesville. Dr. Krishnaraj is also a co-author of a recent Journal of the American College of Radiology (JACR) article, "Moving Toward Seamless Interinstitutional Electronic Image Transfer."
"Recently, a patient asked me to review images completed at a prior institution. I received a disk with the wrong images in an envelope with handwritten notes on it," Dr. Krishnaraj said. "We had to repeat some studies and do additional ones. We need to move to a system that allows seamless exchange between institutions, taking the onus off the patient."
Fixing A Market Problem, Not Simply a Technical One
Some institutions that offer digital imaging access to their patients via electronic health records are able to transfer images to other institutions that use the same platforms; however, electronic image transfer between all institutions across different platforms remains virtually non-existent. This is becoming increasingly necessary in a non-integrated health care delivery system.
Advocates agree that there is one major barrier making interinstitutional electronic image exchange a reality. What they call a "last mile problem," explained David B. Larson, MD, MBA, professor of pediatric radiology in the Department of Radiology at Stanford University. Dr. Larson is lead author of the recent JACR article.
Watch Dr. Mendelson discuss challenges facing patients due to a lack of interinstitutional electronic image exchange.
Creating Multihub Models and Securing Patient Data
To connect all institutions across different image exchange platforms, Drs. Larson, Krishnaraj and their co-authors recommend a "linked multihub model." This would involve vendors agreeing on technical standards in order to exchange data across networks, a process known as interoperability.
Dr. Krishnaraj points out that interoperability has already been achieved in many industries, including telecommunications. While moving between states or countries, customers instantly change cell phone providers. These companies are competitors, yet they ensure interoperability to guarantee service regardless of location.
"This is an example of how the linked multihub model encourages both the market forces that improve a service and avoid a monopoly, and the technical standards necessary to allow for services to move between the nodes, or members, of a network," Dr. Krishnaraj said.
Given the sensitivity of health data, robust security measures are essential in a linked multihub image exchange network.
"Luckily, such security already exists and is standard in contemporary online business transactions," said David S. Mendelson, MD, professor of diagnostic, molecular and interventional radiology at the Icahn School of Medicine, and diagnostic radiologist at Mount Sinai, both in New York. Dr. Mendelson is a co-author of the JACR paper, and is also co-chair of Integrating the Healthcare Enterprise (IHE), an initiative partnering health care professionals and industry to create security standards specific to healthcare IT.
"Standard levels of online security and HIPAA govern every action in health care IT today," Dr. Mendelson said. "There are also other security mechanisms incorporated in to the IHE workflow standards which are called profiles. IHE has a set of security and audit profiles which can be used along with the clinical workflow profiles. Application of these security and audit profiles is intended to protect patient health data."
"When we started giving patients CDs of their imaging studies, most of us had CD drives, which is no longer the case. And if a patient needs to send a CD to different providers, only one provider can access it at a time, delaying care. It's 20th century technology in the 21st century."
Howard Forman, MD, MBA
Solving the Interoperability Problem
Given that the only remaining barrier to seamless interinstitutional image exchange is interoperability, it would seem that image exchange vendors must come to understand their role in the wellbeing of patients.
"We view interinstitutional image exchange as vendors' fiduciary and corporate responsibility to patient care. If vendors accept that, there are plenty of opportunities for them to work together in establishing standards," Dr. Larson said.
Some vendors are already working to make interoperability a reality through initiatives such as The Sequoia Project and Carequality.
The Sequoia Project, a non-profit advocate for nationwide health information exchange that seeks to remove barriers to interoperability, has established a framework and agreement for health information exchange, including imaging.
Carequality, supported by the work of The Sequoia Project, is a public-private collaboration to establish consensus among stakeholders regarding the technical standards and policy agreements of interoperability. It also has a functioning interoperability network that supports the exchange of 300 million health documents each month.
In 2009, under a contract funded by the National Institute of Biomedical Imaging and Bioengineering, RSNA oversaw the creation of the Image Share Network, which enabled participating radiology sites to share imaging records with patients via secure online accounts. To promote adoption of the standards used in the Image Share Network, RSNA partnered with the Sequoia Project, to develop the RSNA Image Share Validation Testing Program.
This program seeks to demonstrate the feasibility of creating a nationwide network for image sharing by testing the compliance of health care IT vendor systems with standards for exchange of medical images. Vendor products that successfully pass a set of rigorous tests receive the RSNA Image Share Validation seal. This stamp of approval communicates to current and future customers the vendors' image sharing capabilities.
Recently, RSNA and Carequality developed an Imaging Data Exchange Implementation Guide to detail the technical standards that enable the exchange of medical images.
Dr. Mendelson, a member of Carequality's Advisory Council, is working with vendors to ensure that their image transfer services align with Carequality's technical standards, enabling them to share imaging across Carequality's network. Two vendors have just completed validation testing and will be onboarding their networks onto Carequality. This will enable their customers to exchange with one another and any health care vendor that wishes to consume images, even if image exchange is not their primary business.
"The key moving forward is getting all vendors to adopt the standards and cooperate on Carequality," Dr. Mendelson said.
Drs. Larson, Krishnaraj, Mendelson and their co-authors call on all stakeholders, including societies and physician leaders, to incentivize and coordinate with vendors to make a linked multihub model universal. They argue that interoperability must be achieved not only because it is standard in other industries, but also because it's what's best for those patients who need it most.
"The people who need to exchange images for consultation or clinical trials are people who are really sick and shouldn't be required to get their medical records organized and sent for opinions," Dr. Mendelson said. "What we're trying to do is remove that burden from patients and their families."
WEB EXTRAS
Learn more about the RSNA Image Share Validation, RSNA.org/Image_Share.
Read the Journal of the American College of Radiology study at jacr.org.