Member Spotlight: Sana Sayeed, MBBS
Learn more about a fellow RSNA member
---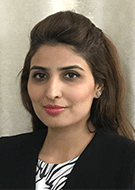 ---
Sana Sayeed, MBBS, is a consultant in the Department of Radiology Shifa International Hospital and assistant professor at Shifa School of Medicine, Tameer e Milat University in Islamabad, Pakistan.
Dr. Sayeed earned her medical degree from Allama Iqbal Medical College in Lahore, Pakistan and completed her radiology fellowship at College of Physicians and Surgeons in Karachi, Pakistan.
In 2019, Dr. Sayeed was named an RSNA Derek Harwood-Nash International Fellow and was appointed to Memorial Sloan Kettering Cancer Center in New York City where she studied breast imaging.
1. What or who sparked your interest in radiology?

Detective work always inspired me. Radiology holds a special place in patient care. When you join all the dots on imaging and arrive at the diagnosis—sometimes well before the primary care physician—I love that about it. I won't say it was love at first sight, but rather a gradual fondness and now a passion.

2. What has been the best professional accomplishment in your career?

I think it is being selected as an RSNA Derek Harwood Nash International Fellow of 2019. It gave me the unique opportunity to study breast imaging at a leading world cancer hospital, Memorial Sloan Kettering Cancer Center in New York. I found great teachers, mentors and friends there. With that experience, I was able to implement that knowledge in my country Pakistan and train colleagues there. It also helped me arrange a collaboration between the Society of Breast Imaging and the Breast Radiological Society of Pakistan for a joint academic virtual meeting in 2021.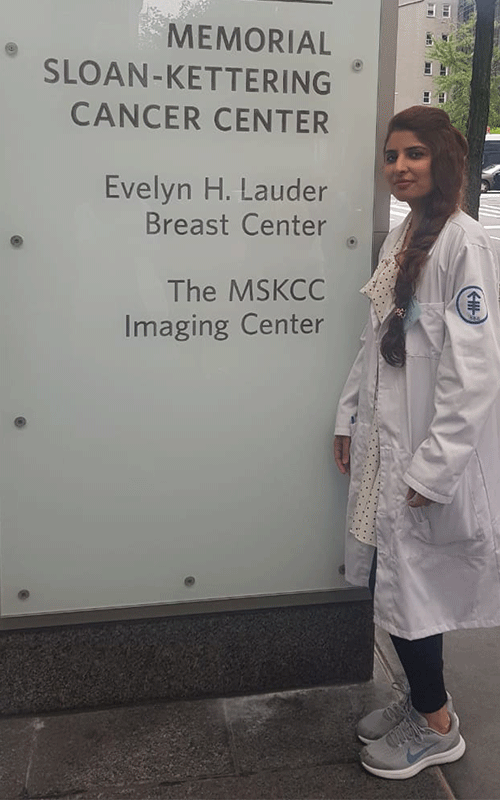 3. What do you think is the biggest challenge facing radiology in the coming years?

I think two things. First, the prevalent inequality between the radiology resources and tools available to developing and developed nations. An optimal radiology function in a hospital setting makes a huge difference in patient care. Better partnerships, collaborations and making new avenues and platforms where the transition of technology and skills can be shared are the need of the day.

Second, with the rise of AI in every medical field, especially radiology, we should make a point that the human factor is not lost in patient care and strive as a community to find that balance between technology and human touch and compassion.

4. What RSNA resources do you use/have you used to assist you with your professional development and in your daily practice?

Of course, online courses and material available at the RSNA website are great. Radiographics and Radiology play a huge role in my professional development. Plus, the virtual RSNA annual meeting which I am attending regularly also is amazing. Looking forward to attending in person someday.

5. When you're not working, how do you like to spend your free time?

Free time is mostly for the family. I like to spend my time with family and my kids—they play a huge part in my mental health, equilibrium and support system. Other times I like to read and drink tea.

For More Information

Keep up to date on RSNA member achievements, moves and news by visiting RSNA.org/News/Announcements/Member-Updates.