Member Spotlight: Judy Wawira Gichoya, MBChB
Learn more about a fellow RSNA member
---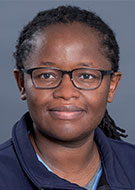 ---
Judy Wawira Gichoya, MBChB, is an assistant professor in the Department of Radiology and Imaging Sciences at Emory University School of Medicine, Atlanta. Dr. Gichoya is also a member of the Cancer Prevention and Control Research Program at Winship Cancer Institute, affiliated with Emory University.
Dr. Gichoya earned her medical degree from Moi University and completed her medical internship at Kiambu District Hospital, both in Kenya. She earned her MS in Health Informatics at Indiana University Purdue University Indianapolis. She completed post-doctoral training in informatics at the Regenstrief Institute in Indianapolis and a residency in diagnostic radiology at Indiana University. She also completed a fellowship in interventional radiology at Oregon Health Sciences University in Portland, OR.
Drawing upon her extensive experience with open-source communities and contextual knowledge in Africa, Dr. Gichoya co-leads the Healthcare Innovation and Translation Informatics (HITI) lab at Emory which works in three domains – curating diverse imaging datasets, validating AI models in real life settings (including evaluating fairness and bias) and building fusion models combining text and imaging data. Dr Gichoya is also working with the NIH DSI-Africa program where she is leveraging her skills to support building capacity for data science in Africa.
Dr. Gichoya is the program director for the Radiology: Artificial Intelligence Trainee Editorial Board. She also serves as a member of the RSNA/ACR Common Data Element Steering Subcommittee and the RSNA Committee on International Radiology Education.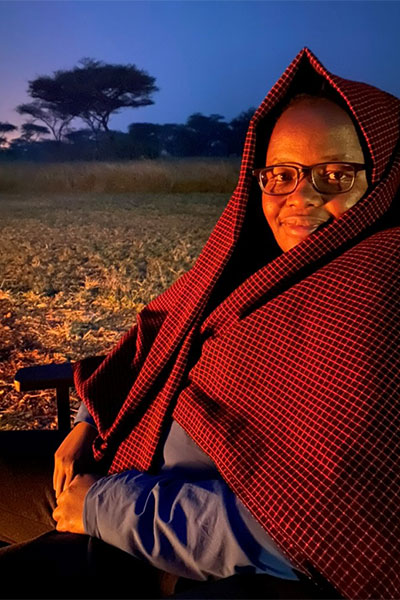 What or who sparked your interest in radiology?
My interest developed from observing a need back home in Kenya. When any of my fellow villagers needed a head CT, in this case it was my uncle who was having a stroke, we had to drive for two hours to the nearby city to get the scan, drive back home and wait one week for the results due to the scarcity of radiologists. At that point there were only 200 trained radiologists for the whole country. Despite this, I appreciated the potential of radiology to change lives and was also drawn to the rapid change of the field with advanced technological innovation.
What has been the best professional accomplishment in your career?
The most fulfilling professional encounter has been the opportunity to teach the Road2IR Tanzania program (https://www.road2ir.org) that provides training for Interventional Radiologists in Sub-Saharan Africa. For this program, one can volunteer their time in country to teach (both lectures and procedural skills) to radiology residents for the two-year IR fellowship program. In December 2021, we graduated the first three interventional radiology attendings for Tanzania and Rwanda. There are seven more fellows scheduled to graduate this year.
I found myself motivated by their hunger for knowledge and eagerness to learn. When they finally provided their feedback that my visit was, "akin to having their favorite teacher and mentor," I felt humbled by the opportunity to give back to Africa in ways that would not have been possible if I was not working at Emory University.
There have been other highlights – mainly recognitions including most influential radiology researcher by Aunt Minnie in 2021 for my work on AI in radiology.
What do you think is the biggest challenge facing radiology in the coming years?
I can tell you that AI will not replace radiologists, which is one of the biggest concerns of radiology over the last few years. I believe that the most immediate or short-term threat is market consolidation and practice acquisition by venture capitalists.
In the future, I think we will need to have new practice models that advance patient care/service and innovation, and the research required to keep our field ahead.
What RSNA resources do you use/have you used to assist you with your professional development and in your daily practice?
As a resident and as a teacher, the Diagnosis Live platform was one of the tools I used a ton to deliver lectures with good reception from the residents.
I love attending the annual meeting and interacting with vendors, especially AI companies to see and learn more about device innovation in radiology.
I also participate in many virtual courses, specifically any sessions related to AI and the grant writing courses. I have submitted grants to RSNA with my students from Emory.
When you're not working, how do you like to spend your free time?
I love to travel and go on safari to new places, which has been impossible with the pandemic. I also enjoy reading nonfiction books and spend a lot of time in the public libraries, which are more common here in the U.S. compared to Kenya.
For More Information
Keep up to date on RSNA member achievements, moves and news by visiting RSNA.org/News/Announcements/Member-Updates.