Expanding Opportunities in International Radiology Research
Celebrating 20 Years of IRIYA
BY MARY HENDERSON
February 28, 2022
---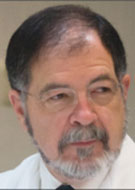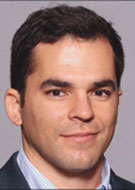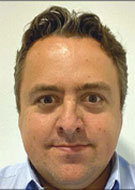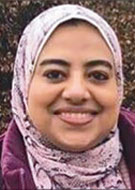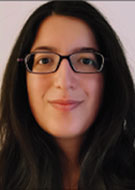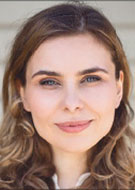 ---
For international students looking to pursue careers in academic radiology, opportunities can be limited in countries where the emphasis is on practicing medicine as opposed to researching treatments or disease.
RSNA's Introduction to Research for International Young Academics (IRIYA) introduces young radiologists from around the world to careers in academic radiology. To date, 314 young international researchers from 65 countries have participated in IRIYA.
Each year, 15 aspiring academic radiologists — residents, fellows or radiologists from outside the U.S. and Canada less than two years out of training — are selected to attend the program during RSNA's annual meeting. During the four-day program, participants cover a broad range of topics such as designing and planning clinical research studies, statistics, ethics, preparing a manuscript and identifying academic pathways. They also have the opportunity to learn from and network with established academic researchers.
This year, IRIYA turns 20 and some of its past participants are testifying to the importance and lasting impacts of the immersive training program.
"For these young physicians, this can be the most valuable experience of their lives," said Guillermo Elizondo-Riojas, MD, PhD, research director at the Autonomous University of Nuevo León in Mexico and chair of the RSNA Committee on International Radiology Education (CIRE). "IRIYA participants travel to RSNA, attend the four-day training and have the opportunity to attend the annual meeting's scientific sessions, but they receive so much more in intangible benefits that will serve them throughout their careers."
Discovering a Career Path in Radiology Research
IRIYA was designed to provide radiology research training in any country outside of the U.S. and Canada.
Hernan Chaves, MD, and Bruno Hochhegger, MD, PhD, both training in South America at the time, benefited from participating in IRIYA in 2016.
"There is no gap between Argentina and advanced countries in terms of clinical practice," said Dr. Chaves, a neuroradiologist and chief of CT Service at Fleni, a private hospital, in Buenos Aires. "But in research, there's a big gap and I would like to help minimize that difference." He said attending IRIYA was a turning point in his career. "To have people tell me that I could follow this path, do research and publish, was life changing," Dr. Chaves said.
As the director of the radiology residency program, he also gained other important skills through the training. "At my medical school and residency, no one talked about leadership," Dr. Chaves said. "IRIYA changed my thinking and helped me to develop my ability to manage groups of people."
Dr. Hochhegger said IRIYA provided him with a good understanding of radiology research — including how to set up a research study and submit to journals — and opened up new opportunities. "There's a lot of data in developing and underdeveloped countries, but a lack of professional researchers," said Dr. Hochhegger, now a professor of thoracic imaging at the University of Florida. "In South America, there are no well established research departments. Without them, it's very difficult to understand the world of research."
To date, he has published 300 papers and is currently investigating the use of AI in MRI of the chest.
Dr. Elizondo discusses the benefits of participating in the IRIYA program:
"IRIYA was exactly what I needed. It exposed me to other international researchers who I could share ideas with. It opened my mind and helped me understand that academic research training is possible."
FEDERICA VERNUCCIO,MD, PHD
Gaining Insight into Research And Establishing Networks
For Fatma Elkafrawy, MD, PhD, attending IRIYA was an eye-opening experience that taught her how to design research studies and to publish new ideas.
"IRIYA was one of the unforgettable experiences of my life — very interesting and motivating for me," said Dr. Elkafrawy, lecturer and consultant of radiology at Alexandria University, Egypt and associate consultant of radiology at Magdi Yacoub Global Heart Foundation in Aswan, Egypt. "IRIYA covered all aspects of research in a short time and gave me the opportunity to meet brilliant professors who are role models in their fields."
She said IRIYA put her on a research track in Egypt, where the research environment is still developing. "We have ideas and data, but we need more experience on how to present our work and choose the most appropriate journal to publish our research," she said. "IRIYA provided those answers."
Dr. Chaves discusses his participation in IRIYA and how it has benefited his career:
By the age of 18, Federica Vernuccio, MD, PhD, knew she was interested in research, but in her country of Italy there are few formal training programs available in academic radiology.
"IRIYA was exactly what I needed," said Dr. Vernuccio, a radiologist at the University of Padua. "It exposed me to other international researchers who I could share ideas with. It opened my mind and helped me understand that academic research training is possible."
The state of academic radiology is similar in the UK, according to Monika Aržanauskaitė, MD, a consultant radiologist at Liverpool Heart and Chest Hospital.
"According to the 2020 data, in the U.K., there is a significant shortage of academic radiologists," she said. "There are more than 4,000 radiologist consultants, but only around 2% have some formal research hours. We haven't had that culture and tradition of research lately, but there are efforts being made both at national and local levels."
Like many of the other IRIYA participants, Dr. Aržanauskaitė said access to IRIYA put her on a research pathway and sped up her progress. "IRIYA provided me with a more interesting, different perspective that gives me more joy at work," she said.
Both Drs. Vernuccio and Aržanauskaitė were among IRIYA's 2017 participants, many of whom continue to provide each other with peer support and collaborate on international research.
"We had a really good core group of participants who continue to collaborate on research, including conducting a large international survey of radiology trainees on barriers to academic activities," Dr. Aržanauskaitė said. "It's exciting to join other radiologists as well as other specialties historically involved in research."
Thus far, their collaborative research has resulted in two published articles with more submitted, as well as eight conference posters, presentations or abstracts.
According to Dr. Elizondo-Riojas, this seeding of small networks that can grow over time is one of IRIYA's most important accomplishments.
"Most IRIYA participants follow the academic path in their countries, publishing and doing research. Many go on to hold influential roles including program directors and chairs," he said. "This is the outcome we want. We want to create a culture of research."
For More Information
Learn more about the RSNA IRIYA program at RSNA.org/IRIYA
Applications Open for IRIYA
Applications for the 2022 IRIYA program are open and due by April 15.
Applicants must be:
• RSNA members from outside the U.S. or Canada.
• Residents or fellows currently in a radiology training program or radiologists that are no more than two years out of training.
• Nominated by their radiology department chair or training director.
• Fluent in English.
For more information and to apply, visit RSNA.org/IRIYA.