Sponsored by Zoll Data Systems
Deductible Monitoring Tools Boost Provider Revenue, Patient Satisfaction
By Richard Dargan
February 11, 2022
---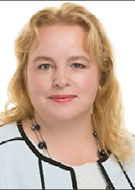 ---
RSNA News presents this sponsored Industry Focus article.
Patients are taking on an increasing share of financial responsibility for health care, and providers are feeling the effects.
Out-of-pocket expenses for patients grew from an average of $250 per patient in 1980 to a whopping $1,650 today, according to Kalorama Information, a market research firm. The company estimates that out-of-pocket burden will increase an additional 9.9% by 2026.
Higher deductibles are driving the trend, with an almost 30% increase on average per person in deductibles across the country. The rise in patient cost-sharing and deductibles places providers at an increased risk of taking on bad debt, as many patients often don't pay or only pay a portion of their deductible.
"Providers are seeing less and less of their charges being paid," said Juli Forde-Smith, director at ZOLL Data Systems, a Broomfield, Colorado-based data management software company. "These days, they have to leverage whatever they can to maximize revenue without taking a hit to patient satisfaction."
Enter deductible monitoring, a way to ensure that the claims submitted are properly timed so that services are less likely to be consumed by the deductible. In industry parlance, this is known as moving from a zero-day claim drop methodology to a right-day claim drop.
"Deductible monitoring reduces your cost to collect," Forde-Smith said. "You're increasing your net collections because you're collecting from the payer instead of the patient, and you're doing so without any increase in labor, which is very important in light of today's labor shortage."
Deductible monitoring services allow providers to track where patients are on their deductible and get notified when the deductible has been fulfilled. By timing the bill to go out on the right day after deductibles are met, providers can improve billing efficiency and significantly increase revenue, with the added benefit of lower costs to collect.
"A provider has far more exposure to bad debt with the general patient population than with payers, whether that payer is the government or a private entity," said Forde-Smith. "With patients, I may have to send out multiple statements, call them or even send a patient to collections. Deductible monitoring allows me to reduce my costs to collect and increase my overall collections."
Deductible monitoring also offers a hidden benefit: Increased patient satisfaction.
"The reality is, whoever that deductible gets applied to is going to take a hit in patient satisfaction because they're sending a bill that is stressful for the patient," Forde-Smith said. "By not being the one who's sending those bills that the patient can't pay or doesn't want to pay, you're avoiding a potentially difficult patient interaction."
All medical specialists stand to benefit from deductible monitoring, but perhaps none more than radiologists, who depend on other physicians to order the imaging studies.
"Radiology is uniquely situated to be strategic in the timing of claims submissions, to be able to maximize payment from the payer, minimize collections from the patient, and in doing so reduce exposure to bad debt," Forde-Smith said.
ZOLL Data Systems Deductible Monitoring tool, part of its AR Boost platform, provides real-time intelligence around a patient's deductible fulfillment. It offers sophisticated payer knowledge, robust connections and full automation, and it affords users the ability to adjust the frequency at which it checks for the patient's deductible.
"This is a wonderful tool that makes a big impact at very little cost," Forde-Smith said.
RSNA News presents this sponsored Industry Focus article.