RSNA-SIIM National Imaging Informatics Course Resumes in September
Early bird registration extended
---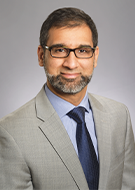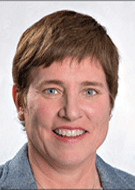 ---
The National Imaging Informatics Course-Radiology's (NIIC-RAD) next term will resume online this fall from Sept. 19-23, 2022. NIIC-RAD is hosted through a partnership between RSNA and the Society for Imaging Informatics in Medicine (SIIM).
"The NIIC-RAD program is the training opportunity I wish I had when I was a resident," said Nabile M. Safdar, MD, who developed the course along with Tessa S. Cook, MD, PhD, and Katherine Andriole, PhD. "Informatics and technology are the substrates, but the course touches on so many requisite skills for radiologists newly entering the workforce. Where else can you learn about how reimbursement works, how to deal with vendors, AI and entrepreneurship from some of the most highly sought-after speakers in healthcare?"
NIIC-RAD is the first course of its kind offering imaging informatics education to trainees, practicing radiologists and allied professionals around the world. The course covers fundamentals like clinical workflow, patient-centric radiology and other topics, such as data science, mission learning and 3D printing.
The course format consists of live online lectures, online small group discussions and content available on demand. There are pre- and post-course assessments and homework assignments throughout the term.
"The course teaches the fundamentals of imaging informatics through live and recorded lectures, flipped-classroom sessions, and problem exercises," Dr. Andriole said. "The focus is on practical concepts and gives participants a great base in informatics."
While designed with fourth-year radiology residents in mind, the course will benefit anyone looking to increase their skillset within the field, including students, healthcare professionals at all levels and industry partners.
Successful participants receive a certificate and qualify for up to 20 hours of SIIM IIP Credits for ABII Certification and Recertification. Additionally, participants can earn a SIIM Course Digital Badge.
Early bird registration has been extended through Aug. 15. Another NIIC-RAD course will be held March 6-10, 2023.
For More Information
To register as a group or individual, visit SIIM.org/Page/NIIC_Registration.
For more information, contact informatics@RSNA.org.