Radiology Better Prepared to Face Future Pandemics
Leveraging the lessons learned during COVID-19
BY NICK KLENSKE
April 18, 2022
---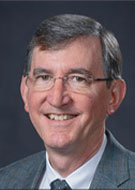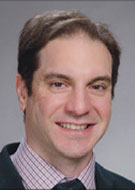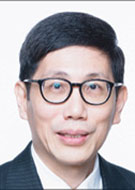 ---
To say that the COVID-19 pandemic has affected radiology would be a gross understatement. In March 2020, seemingly overnight, practices were closed, patients were told to stay home, radiologists scrambled to figure out what Zooming was and imaging volumes plummeted.
"The pandemic had a huge impact on demand for imaging services, with marked reductions in demand for elective imaging and image-guided interventional procedures," said James Brink, MD, chair of the Department of Radiology at Brigham and Women's Hospitals, radiologist-in-chief at Massachusetts General Hospital, chief of enterprise radiology for Mass General Brigham, and the Juan M. Taveras Professor of Radiology at Harvard Medical School, all in Boston.
According to Dr. Brink, the pandemic's first wave nearly washed imaging volumes out, with some departments reporting as much as a 93% reduction by modality. By the end of that year, total volumes were down by 15% - 20%.
But that was then. Fast forward to today and the opposite is true.
"The pandemic dam has broken and there's now a flood of screenings and other imaging being scheduled, sending demand skyrocketing," Dr. Brink said.
In many departments, imaging volume has easily surpassed what it was in the months leading up to the pandemic. And while generally welcomed news, this increase in demand raises a whole new set of challenges.
"This unprecedented demand for imaging coincides with the so-called 'Great Resignation,' where many departments don't have the workforce needed to keep up and are thus facing a crushing workload," Dr. Brink said.
Learning to Do More With Less
Having to do more with less, departments are turning to the very protocols they implemented at the start of the pandemic.
"A lot of these initial changes at the beginning of the pandemic focused on increasing efficiency, streamlining workflow and improving patient access—all of which can play an important role in meeting today's imaging demand," said Mahmud Mossa-Basha, MD, professor and vice chair of Quality and Safety at the University of North Carolina, Chapel Hill.
For example, UV cleaning equipment purchased during the first wave of the pandemic can now be used to improve patient turnover by more quickly sanitizing rooms between procedures. Likewise, the touchless virtual radiology waiting rooms that seemed like a novelty in 2020 have since been expanded to include such routine administrative tasks as exam registrations and the signing of screening and consent forms.
"During the pandemic, redistributing patient imaging to outpatient centers was seen as a way to buy more time for cleaning between procedures," Dr. Mossa-Basha added. "Now, this same strategy is being used to serve more patients and facilitate growth."
The use of teleradiology and work-from-home arrangements are also prime examples of how what was once a necessity can evolve into essential tools for managing increased workloads. As a case in point, many radiologists now use the work from home technologies that were put in place over the past couple of years not because they have to, but because it lets them easily do additional, after-hours work.
"Prior to the pandemic, some practices wouldn't even have considered hiring remote radiologists," Dr. Brink commented. "But, having worked remotely themselves, many have come to see this service as an efficient way to expand their workforce."
"A lot of these initial changes at the beginning of the pandemic focused on increasing efficiency, streamlining workflow and improving patient access—all of which can play an important role in meeting today's imaging demand."
MAHMUD MOSSA-BASHA, MD
Prepare for the Next Time
All of these 'pandemic era' changes have also positioned radiology to better react to outbreaks.
For instance, Dr. Brink and his colleagues developed a model for predicting the impact a subsequent wave could have on imaging volume.
"We realized that being able to accurately forecast the impact of future waves is vital to planning for the operational and financial health of the department," he said.
According to Dr. Brink, the model could prove invaluable in helping departments avoid the drastic swings in imaging demand that have defined the pandemic thus far.
"We estimate that even if a similarly sized wave of COVID-19 were to strike again, the increased adherence to precautions, coupled with the knowledge that it's possible to maintain a certain level of activities while still containing viral spread, would result in a lower decrement in imaging volume than during the initial wave," Dr. Brink explained.
There's also the benefit of already having the technology and procedures in place that, should another wave hit, imaging could continue relatively undisturbed. For example, at many institutions, radiology departments developed a method for taking images through standard, wire-reinforced or metal venetian blind shielded glass.
"By putting the portable imaging unit on one side of the door and the patient on the other, we can conserve PPE, limit technologist exposure and provide adequate imaging quality," Dr. Mossa-Basha said.
To address the risk of MRI room contamination and exposure of both staff and patients, radiologists at Singapore's National University Hospital developed a dome shaped, low-cost reusable barrier. Placed around the patient's head, the localized negative-pressure containment area fits into MRI and CT scanners and reduces the airborne spread of pathogens. The team created a similar device for use with urgent portable US scans.
"This flat packed solution is comprised of acrylic panels and a prep drape and can be quickly assembled bedside prior to the scan," said Swee Tian Quek, MBBS, group chief of radiology at the National University Health System in Singapore.
In addition to these devices, the Singapore team implemented a two-person workflow for its CT procedures on patients with COVID-19. As Dr. Quek explained, one radiologist dons full personal protective equipment before entering the CT room.
"After positioning and preparing the patient for the scan, this exposed radiographer exits the scan room to a dedicated waiting area without removing the PPE while another radiologist remains stationed in the CT control room to complete the CT study," Dr. Quek said.
Once the scan is complete, the exposed radiographer re-enters the scan room and assists in moving the patient off the scanner. They then remove their outer gloves to clean the equipment, including the power injector. Finally, they remove the remainder of their PPE in a dedicated changing area and perform hand hygiene before exiting the scan room.
While these systems and procedures were originally developed to safely image COVID-19 patients, they can be easily adapted for use with other infectious diseases—giving radiology another line of defense against future restrictions.
"Although pandemics will differ in terms of challenges faced, there are a number of common lessons that we learned during COVID-19 that can be applied to improve our collective positioning," Dr. Mossa-Basha concluded. "Through the combined experiences across radiology departments and knowledge sharing through publications, webinars and meetings such as RSNA, departments are much better prepared to mobilize quickly for future COVID waves and future pandemics."
For More Information
Access RSNA's COVID-19 resources at RSNA.org/COVID-19.
Read previous RSNA News articles about COVID-19: