The Effect of COVID-19 on Interventional Radiology Around the Globe
Radiologists have adapted to the unique circumstances of the pandemic
BY JENNIE MCKEE
April 25, 2022
---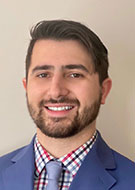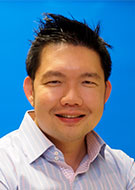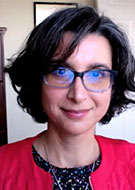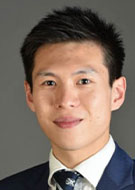 ---
Since the COVID-19 pandemic began, it has put an incredible strain on health care providers, including in interventional radiology (IR).

At the beginning of the pandemic, IR teams had to make decisions regarding which procedures to cancel and which to move forward. Those procedures that were scheduled needed to be done under quickly devised and carefully orchestrated infection control procedures that were new for the radiologists and the patients.
As the pandemic began to ebb and departments began scheduling procedures again, interventional radiologists have been balancing the scheduling of postponed procedures with new ones.

Despite these enormous challenges, interventional radiologists have continued to provide high-quality care and have learned vital lessons for responding to the next pandemic.
Managing Case Volumes
In the first few months of the pandemic, there was an approximate 30% drop in case volumes in the Interventional Radiology Department at Sentara Norfolk General Hospital in VA, according to Daniel W O'Neal, MD, radiology chief resident at the institution and author of an article in the American Journal of Interventional Radiology about his hospital's experience during the pandemic.
"To the best of our knowledge, we were able to avoid any significant health consequences due to our tiered decision-making process when determining which cases to postpone," Dr. O'Neal said. "We first created a list of low acuity, outpatient cases that were automatically postponed. All other cases were reviewed by an interventional radiologist and determined if they could be postponed on a case-by-case basis."
During the height of the pandemic, a study conducted in Singapore and published in Insights into Imaging found that the demand for non-COVID-19 related IR treatments remained high and that COVID-19 related IR procedures made up less than 1% of the workload during the acute phase of the pandemic.
"The conclusion one could draw is that if resources are not being diverted due to an outbreak and effective standard measures are being used to mitigate infection risk, blanket postponement of non-COVID related treatment is probably detrimental and unnecessary, as long as the vast majority of interventional radiology treatments are outpatient-based, and the treatments can be postponed at short notice, if necessary," noted study author Uei Pua, MBBS, MMED, FRCR, FAMS, senior consultant in the Department of Radiology at Tan Tock Seng Hospital and adjunct associate professor at the National University of Singapore.
Demonstrating Ingenuity in Providing Care
Gregory Makris, MD, PhD, of Guy's and St Thomas' Hospitals in London performed a systematic review of published data related to how the pandemic has affected IR. The study, published in Clinical Radiology, analyzed findings from studies conducted in the U.S., Europe and Asia.
"One very positive result was the ease with which certain interventional radiology units managed to transform themselves to provide critical COVID-19-specific services, including establishing a portable central line team and increasing image-guided gastrostomy provision," Dr. Makris said.
According to Nadine Abi-Jaoudeh, MD, professor of radiology at the University of California Irvine (UCI), a tiered priority system was used to determine which procedures would be postponed and those that would proceed due to acuity or underlying condition.
Dr. Abi-Jaoudeh noted that although the IR team at UCI was too small to split, several other IR sections in the UC systems were split into multiple teams. This infection control measure ensured that if one unit was affected by COVID-19, other teams would be spared.
Jim Zhong, MD, author of a Cardiovascular and Interventional Radiology study on the impact of COVID-19 on interventional radiology in the U.K., also emphasized the resourcefulness of interventional radiologists during the pandemic. Dr. Zhong is a clinical research fellow at the University of Leeds in the UK and an interventional radiology fellow at Leeds Teaching Hospital, National Health Service Trust.
"As waves of COVID-19 hit the UK, pressures on high-dependency and intensive care beds increased, resulting in further reductions in operating list capacity," Dr. Zhong noted. "The unique ability of interventional radiology to develop safety protocols allowed it to offer curative treatments, such as tumor ablation, as day case procedures. This enabled it and interventional oncology services to flourish."
Creating Training Opportunities and Using Telemedicine
Decreased case volumes during the pandemic have affected training opportunities throughout the world, Dr. Makris noted.
"From a practical aspect, a limited number of teachers, as well as the narrower scope of procedural variety, may have impacted interventional radiology training globally," Dr. Makris said.
The pandemic, he said, has placed increased emphasis on the need for more simulation-based training in IR.
According to Dr. Zhong, the British Society of Interventional Radiology (BSIR) Trainee Committee along with the IR Juniors, a U.K.-based community of medical students and junior doctors, rolled out several virtual educational initiatives for IR trainees. The U.K. National Interventional Radiology Trainee Research Network was also created to promote IR research among students and health care professionals in the U.K. and beyond.
Another example of technological innovation in IR involves the growing use of telemedicine.
"Because of the need for social distancing at the beginning of the pandemic, we implemented telehealth within our clinic," Dr. O'Neal noted. "For our clinic, in person visits will remain the gold standard for initial consultations and appointments since a thorough physical exam is necessary. However, for post procedure check-ins and follow up imaging review, televisits will provide an excellent alternative option for patients who may need it."
Other important takeaways from the pandemic, Dr. O'Neal noted, include the importance of supporting physician and staff wellness and the value of taking a multidisciplinary team approach to patient care.
"Although a multidisciplinary approach has always been seen as beneficial, I felt that the workload and ever-evolving difficulties of the pandemic truly highlighted its impact," Dr. O'Neal said. "This collaborative relationship allowed for tailored patient care that was flexible in the face of COVID-19 protocols and difficulties."
As patients begin to seek IR procedures again, pandemic-related treatment delays have caused—and continue to cause—significant issues, according to Dr. Abi-Jaoudeh.
"Patients who had procedures postponed or who have now sought a much-needed screening examination, are presenting with more advanced disease and procedure backlogs can affect patient care," Dr. Abi-Jaoudeh said. "The standard of care in interventional radiology remained high throughout the pandemic and is most important now when patients are once again seeking care. All of radiology has remained easily adaptable and flexible during this challenging time which can only result in a thriving specialty."
For More Information
Access RSNA COVID-19 Resources for on-demand COVID-19-related webinars and education.
Access the American Journal of Interventional Radiology study at americanjir.com.
Access the Insights into Imaging study at insightsimaging.springeropen.com.
Access the Clinical Radiology study at clinicalradiologyonline.net.
Access the Cardiovascular and Interventional Radiology study at springer.com/journal/270.
Access previous RSNA News stories on interventional radiology: