Chicago Never Disappoints RSNA Attendees
Looking for Chicago dining, recreation and shopping? Check out RSNA colleagues' recommendations
BY MARY HENDERSON
November 12, 2021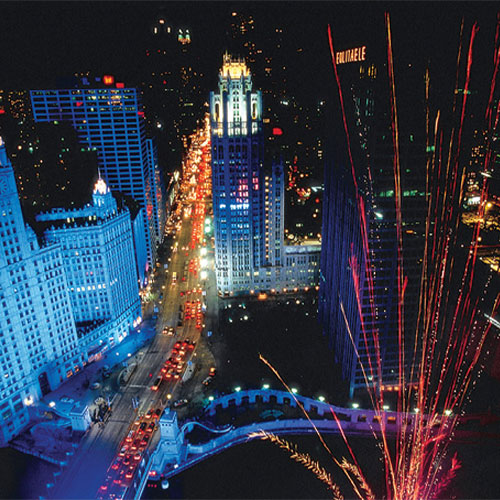 You've registered for RSNA 2021, booked the hotel and bought your plane ticket. After a year's hiatus from the annual meeting, what are some of the Chicago favorites that attendees are looking forward to seeing and doing again?
The city of Chicago is fully open across industries following state, federal and U.S. Center for Disease Control and Prevention guidance. Hotels are welcoming guests and restaurants, attractions, museums and performance venues are open with no capacity limits.
Masks are required for patrons dining indoors and proof of COVID-19 vaccination status may be required at some establishments. (Note: You should always double-check before heading out to determine the restrictions or requirements at a specific venue.)
After two years of restricted travel, Edith Marom, MD, professor of diagnostic radiology at Tel Aviv University in Israel, is looking forward to seeing colleagues face-to-face and enjoying everything Chicago has to offer.
"It's fabulous to be able to travel abroad again. I miss seeing and interacting with people," Dr. Marom said. "While working and experiencing the annual meeting remotely is doable, in person is more personable and visiting Chicago provides such a richer experience."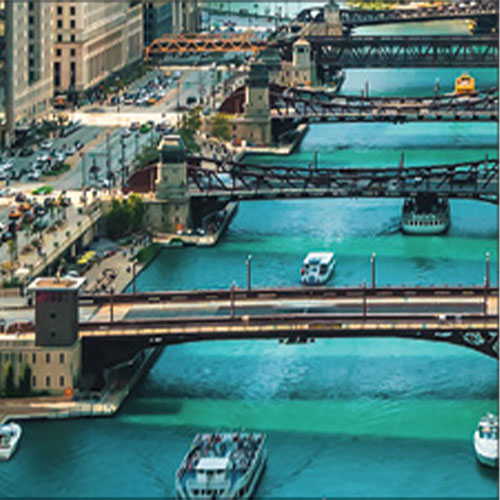 Chi-Town's Dining Scene
"Chicago is a fantastic, cosmopolitan city with amazing dining offerings," said Mylene Truong, MD, professor of thoracic imaging at The University of Texas MD Anderson Cancer Center. "I've been to Chinatown numerous times and enjoyed Thai and Italian restaurants throughout the city. I love the dining scene."
Hotspots for a fine dining experience include Ever, Oriole, Roister, Momotaro and the Loyalist. For casual fare, visit Chicago mainstays: Portillos, for their hotdogs and chocolate cake; Al's Italian Beef, for, obviously, Italian beef sandwiches; and the legendary Lou Malnati's for deep dish pizza, which was invented in Chicago in 1943.
Monteverde Restaurant & Pastificio in the West Loop is the choice of both Vahid Yaghmai, MD, professor and chair of the Department of Radiological Science at the University of California Irvine School of Medicine and RSNA News editor, and Brandon Brown, MD, associate professor of radiology and imaging sciences at Indiana University School of Medicine.
"Make sure to book early because this restaurant has the best pasta in Chicago," Dr. Yaghmai said. Dr. Brown concurs, "When eating at Monteverde, order the burrata e ham or the ragu alla neoplitana."
Arun Krishnaraj, MD, MPH, associate professor in the Department of Radiology and Medical Imaging at the University of Virginia, recommends Au Cheval in Chicago's Fulton Market.
"This cozy, diner-style restaurant is first come, first-served, so get there early and order the cheeseburger. It's the best on the planet," Dr. Krishnaraj said.
In Chicago's Gold Coast, Jennifer Kemp, MD, associate professor at the University of Colorado, recommends Le Colonial Chicago.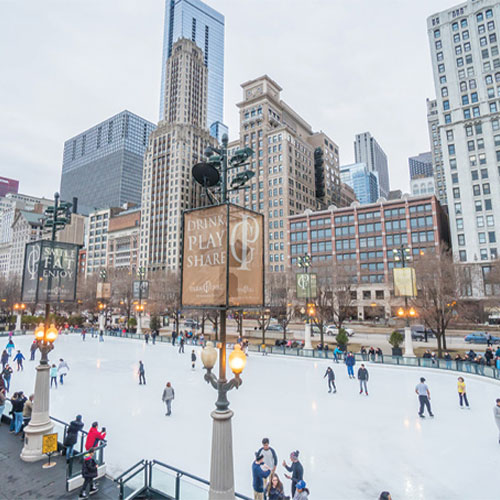 Explore the City by Foot, Bus, Trolley or Boat
For a more detailed view of Chicago, Dr. Truong highly recommends joining an architectural tour by boat or on foot.
"I've taken them for numerous years and they never get old," Dr. Truong said.
Chicago offers trolley, boat and walking tours showcasing different aspects of the city from its storied history — including gangsters and ghost hauntings — to some of its 77 distinct neighborhoods.
"I'd really like to take a nighttime or hauntings tour," said Fatima Mubarak, MD, associate professor of radiology at Aga Khan University in Karachi, Pakistan.
Other popular outdoor activities happening during the RSNA annual meeting include the Lincoln Park Zoo Lights, ice-skating at Millennium Park and the Christkindlemarket, an authentic German-style market at Daley Plaza.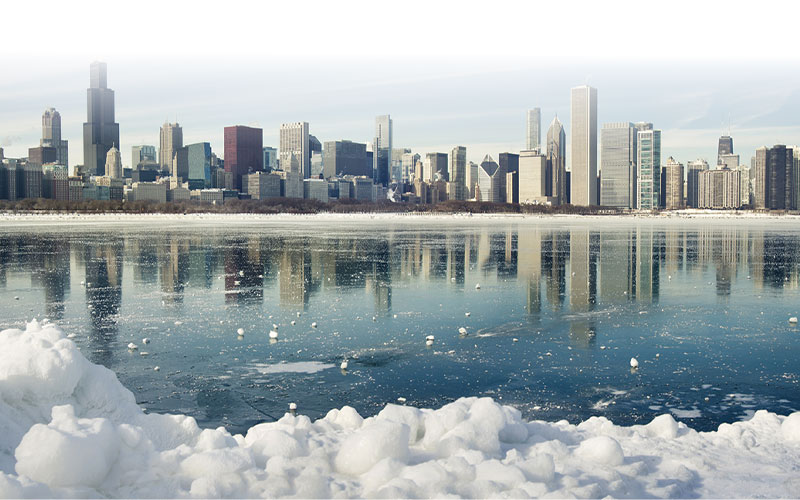 World-Class Museums, Music and Theater
From the glittering marquees in the Loop's theater district to the independent companies in nearby neighborhoods, live performances have returned to Chicago.
In the holiday mood? Cirque du Soleil is putting its twist on a classic, "Twas the Night Before" at the Chicago Theatre. Chicago's dance companies are also offering takes on a traditional holiday ballet: "The Art Deco Nutcracker" by A&A Ballet and the "Nutcracker" by the Joffrey Ballet.
Other not-to-miss shows coinciding with the annual meeting include "Bug" at Steppenwolf Theatre and the pre-Broadway show "Paradise Square" at the James M. Nederlander Theatre.
Live jazz is best heard at the Green Mill, according to Dr. Yaghmai. Other popular music venues recommendations include Blue Chicago, The Bassment and Andy's Jazz Club and Restaurant.
Since many of the city's museums are closed by the time the annual meeting wraps up for the day, you can still take in many exhibits virtually. Visit the essential works of the Art Institute of Chicago, the exhibitions of the Chicago History Museum or, as recommended by Ranji Rajendran, MD, PhD, a radiation oncologist based in Chicago, try the Field Museum, for their impressive dinosaur displays, biology deep-dives and history of the indigenous people from the Americas.
Shopping the Mag Mile and Beyond
As any Chicago visitor can attest, one of the city's biggest attractions is the abundance of shopping options.
Several attendees take advantage of walking the Magnificent Mile, the famed 13-block stretch of Michigan Avenue. With the holiday displays and lights on the trees, it is the perfect way to stretch
your legs after the meeting. You also might want to pick up some popcorn at Garrett's, where several attendees recommended the Chicago Mix, a caramel and cheese popcorn mix.
State Street also offers retail therapy from national chains and retailers, while Oak Street in the Gold Coast neighborhood offers luxury brands and boutiques.
For Dr. Mubarak, Sephora and Water Tower Place are must-stops when visiting. But at the end of the day, she says what's most memorable about the annual meeting happens inside McCormick Place.
"What I'm really looking forward to is seeing and meeting people again and experiencing the RSNA meeting itself," she said.
For More Information
Read previous RSNA News articles about meeting favorites and memories:
For more information about Chicago sights, performances and restaurants, visit: www.choosechicago.com/concierge/