My Turn: True Commitment to DEI Requires Action
Radiology and radiation oncology must build and then embrace a diverse workforce
BY YOSHIMI ANZAI, MD, MPH
November 08, 2021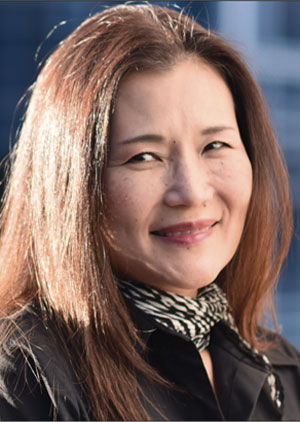 Every organization and institution that I know has a public-facing website stating its support for diversity, inclusion and equal opportunity in employment. Today, "diversity" is a MUST have for any organization.
For those of us committed to diversity, equity and inclusion (DEI) in a real way, actions speak louder than words. What do you actually do to support DEI in your workplace or community? Fundamentally tied up in this commitment to action is an understanding of why diversity matters.
The effects of COVID -19 are still imposed upon our lives. Yet, one silver lining of the pandemic is the intense spotlight it has shone on health disparity worldwide. In the United States, higher mortality from COVID-19 among Black and Hispanic communities is undeniable.
This has brought attention to other health disparities such as higher mortality from maternal complications, cancer, heart disease and even breast cancer screening among underserved populations.
Video of George Floyd begging for his breath as well as other victims of systemic racism provoked outrage in many of us. What made this incident so historic was the disturbing image — the powerful visual effect of authority overpowering another human.
The intersection of COVID-related health disparity and racism leads to awareness of the urgent need for medical communities to become diverse and, more importantly, inclusive. We can no longer ignore the fact that medical care is different based on skin color, gender, sexual orientation, religion or physical ability.
We physicians have the responsibility to treat and care for ALL patients.
Radiology and radiation oncology need to make serious efforts to diversify our workforce. We must have proactive, highly strategic efforts to recruit diverse talents. Being diverse, however, is not enough. We must embrace our diverse workforce by becoming more inclusive, i.e., showing respect to colleagues and expressing a genuine curiosity for other cultures. A sense of belonging empowers everyone to be a part of the organization.
That is the real beauty of diversity and inclusion.
While RSNA has a long history of appointing women to leadership positions, the Society recognized the opportunity to embrace diversity and inclusion further by creating the Committee on Diversity, Equity and Inclusion (CDEI) to identify DEI gaps in our organization and make appropriate recommendations for improvement. Over the past few years, the CDEI has enhanced its charge and made recommendations to the Board that have already affected change.
I am so fortunate to serve as the chair of the CDEI and grateful for the committee members and Board and staff liaisons who are so passionate and eager to impact our profession. It is incredibly fulfilling to work together toward such a worthy goal for our profession and for our patients.
Although the path toward health equity is long, we should celebrate that the journey has begun and we are making steady progress.