The Key to Success in Radiology? Build Your Communication Skills
Creativity, problem solving and flexibility improve workplace communication
BY MELISSA SILVERBERG
May 24, 2021
---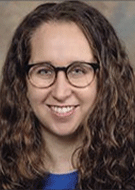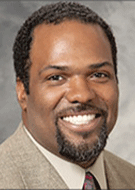 ---
This is the first in a series of articles on the importance of noninterpretive skills in radiology.
No matter their expertise in interpreting images, the difference between a good and a great radiologist is often determined outside the reading room. Interpersonal skills such as communication with patients and referring physicians is a key component of the job, but it may not come as naturally to all.
Effective communication at the doctor-todoctor and doctor-to-patient level actually begins at the organizational level, said Amber Liles, MD, MPH, interventional radiologist at the University of Michigan School of Medicine.
"The culture of an organization influences how that organization acts and the decisions they make, which trickle down to employees and patients," Dr. Liles said. "In health care, we frequently see how mis- or noncommunication affects a patient negatively. For example, team members may not be communicating with each other, which could trigger a patient safety incident or an unsatisfied patient."
Dr. Liles cites data from the Joint Commission showing that 66% of medical errors are due to ineffective team communication. Aside from better patient care, better communication can decrease staff burnout, improve relationships among staff, and lead to better retention within an institution. And radiologists, Dr. Liles said, play an indispensable role.
Mastering Communication on Every Level
Alisa Kanfi, MD, neuroradiologist, assistant professor of radiology and program director of the Radiology Residency Program at the University of Cincinnati, believes communication is central to about 90% of the work radiologists do.
"Communication is everything," she said.
Watch Dr. Kanfi discuss the importance of communication skills:
During an RSNA 2020 presentation, Dr. Kanfi focused on three categories of communication: patient and family centered communication, interprofessional and team communication, and institutional communication.
"You can be a good radiologist," Dr. Kanfi said. "You can make great diagnoses and be up to date on research and the literature, but if you can't communicate well, all the skills you have are diminished."
Radiologists communicate with patients and families in numerous ways including during interventional procedures, obtaining patient consent, delivering bad news, and discussing patient care. In those situations, it is important to be clear and minimize barriers of language, cultural and educational differences, Dr. Kanfi said.
Next, radiologists can work to improve interprofessional and team communications such as during a consult or when reporting findings.
"It can be challenging. There are a lot of demands on radiologists based on time, volume of studies and number of interruptions that can all be taxing during the workday," Dr. Kanfi said.
And radiologists have a role to play in communication at an institutional level such as relaying concerns to their supervisor or suggesting improvements to the department's workflow or safety procedures.
For example, Dr. Kanfi once overheard a transport staff member comment that a doorway on their floor was dangerous because it didn't have a ceiling mirror. Although it wasn't her area of concern, she emailed the director of radiology who got in touch with building services and had a mirror installed.
Practice, Modeling and Technology
No matter your communication skills, practice makes perfect. In her radiology department, Dr. Kanfi uses simulation to practice the consent process for pregnant patients before they undergo imaging. Residents participate in the simulated conversation and later discuss ways they can communicate more effectively.
One of the most important things radiologists can do to improve communication within their team is to lead by example, Dr. Liles said. She thinks carefully about how she interacts with technologists, other radiologists, patient care technicians and referring providers. She asks the group questions during team meetings to make sure everyone has a chance to give input. "On a daily basis I can show up and be an example," she said.
As the COVID-19 pandemic has shifted many to virtual consultations and remote conversations, communication has been more important than ever before, Dr. Kanfi said.
"We have to push beyond those challenges, be more flexible and more creative to make communication a priority," Dr. Kanfi said.
Dr. Liles suggests using mobile messaging apps for quick, messaging between team members to improve communication. She cautioned, however, that attention should be paid to data security and in maintaining separation of work and personal life.
"People may be resistant to using new tools," Dr. Liles said. "You can't come in and expect change is going to happen instantaneously."
Start Small, Work Together
Getting employee buy-in is a common barrier for organizations instituting new communication policies and processes, Dr. Liles said.
"Consider all stakeholders and include them in the plans. Consult those on the frontlines. Start small and investigate potential barriers before implementing," she said.
Systemwide communication starts small with one-on-one conversations, giving and receiving feedback and working together.
Jason Stephenson, MD, associate professor of radiology and director of Medical Student Education at the University of Wisconsin School of Medicine, emphasizes the importance of feedback for trainees and radiologists.
"For the person receiving feedback, it is important that they feel empowered and engaged to work toward a solution," Dr. Stephenson said. "On the other side of the ledger, the person sharing the feedback needs to trust it will be taken earnestly and used."
He recommends having actual conversations, engaging one another to share opinions with mutual respect and asking follow-up questions to share in problem solving potential.
"I find trainees who are receptive to feedback grow a lot faster than those who are not," Dr. Stephenson said. "It requires a certain level of insight. We all have a realm in which we are most comfortable, and growth often happens outside of that realm."
For More Information
Learn more about communication in the RSNA professionalism self-assessments.
Visit the RSNA Online Learning Center for online education on communication.
Read previous RSNA News stories on communication: