Artificial Intelligence Aids Efficiency in Care for COVID and Beyond
Creative tools are necessary to manage expected surge in imaging
BY RICHARD DARGAN
March 01, 2021
---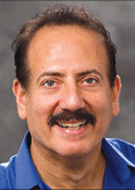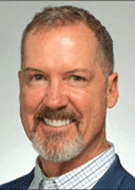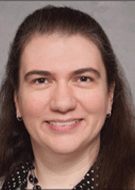 ---
Artificial intelligence (AI) has the potential to help radiologists manage an expected surge in imaging volume as the COVID-19 pandemic eventually abates, according to two leading experts.
Imaging volumes dropped significantly in the U.S. as COVID-19 cases increased from March into April of 2020 and elective procedures and screening examinations were put on hold. Volumes inched back toward normal in the summer, but the recent dramatic rise in cases has once again resulted in patients and their providers postponing elective procedures as well as screening studies in the hardest hit areas of the country. This has reduced imaging numbers and increased the likelihood of a second backlog to be dealt with once the pandemic winds down.
"During the first spike of the pandemic, patients and providers delayed annual mammograms and elective procedures such as knee and hip replacements. And when they're delayed, there's likely to be a catch-up period," said Eliot Siegel, MD, professor and vice chair of imaging informatics at the University of Maryland School of Medicine and chief of Imaging Services for the Maryland Veterans Affairs (VA) Healthcare System, both in Baltimore. "We anticipate that during a future catch-up period we may go from lower numbers of studies to greater than 100% capacity."
Volumes like that will increase pressure on radiology departments to be more efficient, a scenario that presents both a challenge and an opportunity, said Patrick Browning, MD, Global Chief Medical Officer for the imaging software company RADLogics, based in New York City and Tel Aviv, Israel, and a diagnostic radiologist at Open System Imaging in California.
"My hope is this upswing in imaging volume will spur radiologists and radiology groups to be innovative in the way that they're approaching imaging for their patients," Dr. Browning said. "There is a fair amount of room for innovation, and AI is one innovation that will enable us to increase capacity rather than have the static pre-pandemic capacity that we had before."
"There will likely be an acceleration in enthusiasm for the potential of AI applications to improve efficiency as we go from lower to higher volumes," added Dr. Siegel, who is also senior consultant to the editor of RSNA's journal Radiology: Artificial Intelligence.
AI Improves Efficiencies Across the Board
AI can improve diagnostic efficiency in radiology departments with automated detection of abnormalities like lung nodules, intracranial hemorrhages and fractures. It can also boost the practice management side through applications that help with patient scheduling and address a no-show rate that has increased since the pandemic began. AI-derived predictive algorithms could, for example, give practices the potential to overbook slightly by making accurate predictions on the number of patients who will not show up for scheduled MR, CT, PET scans and other procedures.
"This allows us to be significantly more efficient and less wasteful of radiopharmaceutical doses and room, technologist, and other resource availability," Dr. Siegel said.
Opportunities for improved reporting efficiency through AI also exist in programs that use natural language processing to automatically generate an impression from the body of a radiology report, Dr. Siegel said.
"The potential to use AI to automatically generate that impression to predict what I would say based on the observed findings and then to allow me to agree or disagree and edit that impression is a really interesting way to make the reporting process more efficient," he said.
Electronic medical record scribes — physician assistants who transcribe information into the electronic medical record in real time — have been shown to improve efficiency and free up physicians up to concentrate on patients. A small number of radiology groups are looking at emulating this practice.
Radiologists have begun using scribes to retrieve and arrange medical images, collect clinical information on patients and create cogent, logical reports based on the radiologist's observations. AI could be developed to provide similar functions, offering the potential to substantially increase radiologists' productivity.
"This could have major implications both during and after the pandemic," Dr. Siegel said.
AI Cuts Scan Times, Repetitive Tasks
AI can also create efficiencies within the imaging process itself. AI and deep learning (DL) applications incorporated into scanners are already significantly reducing scanning times. The ability of DL to reconstruct images at lower field strength has opened the door for ultra-lowfield strength, point of care/portable MR scanners that can be deployed in the ICU, trauma unit or emergency department.
"The advent of AI for image reconstruction allows these MR systems to create quality images despite the fact there's such a relatively low signal compared to noise," Dr. Siegel said. "That significantly increases our efficiency at point of care."
Busy radiologists can reduce repetitive tasks with the help of an AI orchestrator, said Stacy O'Connor, MD, MPH, medical director of the imaging lab and associate professor of radiology and surgery, Medical College of Wisconsin, Milwaukee, during an RSNA 2020 presentation. During RSNA's "Imaging AI in Practice Demonstration," presenters discussed how new AI tools can improve workflow and ease imaging backlogs like the one created by COVID-19.
"In the radiology practice of the future, there may be many AI algorithms or models analyzing different exam types or the radiology workflow itself," Dr. O'Connor said during the virtual session. "An AI orchestration platform ensures the right data gets to the right model at the right time."
Presenters walked through a scenario involving a patient who arrived at the Emergency Department for stroke evaluation, demonstrating how the AI platform improves efficiency every step of the way. Radiologists can measure the efficiency of AI using the IHE Standard Informational Log of Events (SOLE) profile, which provides standardized methods to correlate points and workflow from different systems, according to presenters.
Adopting AI Efficiencies Long-Term
The pandemic has shown what is possible in health care when teams of experts work together on a common cause. In radiology, those efforts have paid off in AI-based algorithms that automatically and accurately identify signs of COVID19 on chest x-ray and CT. Those kinds of cutting-edge uses of AI will continue to be needed as radiology faces the challenges of a post-pandemic world.
But Dr. Browning cautioned that AI will only be accepted by radiologists if applications are seamlessly integrated into the workflow. Experts are optimistic for the future.
"It bodes well for the future that we now understand how we can repurpose existing algorithms and then make incremental changes that will allow us to create algorithms in just a few days rather than months or years," Dr. Siegel said.
For More Information
Access RSNA's full library of AI resources at RSNA.org/Education/ AI-Resources-and-Training.
For more information on IHE and other RSNA informatics tools, go to RSNA.org/Practice-Tools/ Data-Tools-and-Standards.
See the "Imaging AI in Practice Demonstration" in the AI Showcase at RSNA2020.RSNA.org.
Read the latest issue of Radiology: Artificial Intelligence
Read previous RSNA News articles about artificial intelligence: