RSNA To Host Webinar on Leveraging the Full Potential of AI
RSNA and MICCAI co-sponsor webinar highlighting how radiologists and data scientists work together
---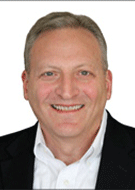 ---
RSNA and the Medical Image Computing and Computer Assisted Intervention Society (MICCAI) will host a free webinar, Leveraging the Full Potential of AI: Radiologists and Data Scientists Working Together, on Thursday, March 25 at 10 a.m. (Central Time). Registration is required.
A panel of radiologists and data scientists will discuss how they bridge the gap between technical and clinical perspectives. Panelists will share their experience in building a cohesive team and will address complex issues like the evaluation of efficacy, data validation and common misunderstandings between the two parties.
Moderator for the webinar is Charles E. Kahn, Jr., MD, MS, professor and vice chair of radiology, University of Pennsylvania, Philadelphia.
"Radiologists and data scientists have worked together for years to link clinical and technical perspectives to benefit patients," Dr. Kahn said. "This webinar will provide insights into how multidisciplinary teams can work together to address complex issues, advance translational science, and improve patient care."
Other featured speakers include,
Marius George Linguraru, DPhil, MA, MSc, principal investigator in the Sheikh Zayed Institute for Pediatric Surgical Innovation at Children's National Hospital in Washington DC
Ronald M. Summers, MD, PhD, FSAR, FAIMBE, senior investigator, Imaging Biomarkers and Computer-Aided Diagnostic Laboratory, NIH Clinical Center, Bethesda, MD
Prof. Dr. Lena Maier-Hein, head of department, Computer Assisted Medical Interventions, German Cancer Research Center.