Interventional Oncology is the Fourth Pillar of Cancer Care
Minimally invasive procedures provide alternative to surgery
BY RICHARD DARGAN
March 17, 2021
---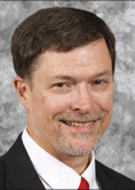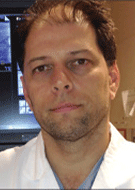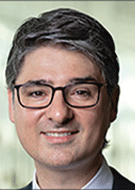 ---
An emphasis on minimally invasive cancer has helped propel interventional oncology to a prominent role in modern cancer care, with advances on the horizon likely to drive its profile even higher, according to several leading interventional radiologists.
Interventional oncology is a subspecialty of interventional radiology that focuses on image-guided procedures to deliver treatment to the site of the cancer. It relies primarily on embolization or ablation to destroy tumors.
"The whole culture of interventional oncology has been focused on finding new ways to approach disease processes less invasively than traditional surgical methods," said Michael D. Darcy, MD, an interventional radiologist at the Mallinckrodt Institute of Radiology in St. Louis. "We're always taking a look at the tools that we have and figuring out new ways to apply them."
That tradition of innovation has made interventional oncology a highly respected subspecialty that oncologists regard as an elemental tool in the fight against cancer.
"Using the term interventional oncology is analogous to medical oncology, radiation oncology and surgical oncology, but applies to interventional radiology in terms of its focus on cancer therapy," said Riad Salem, MD, an interventional radiologist at Northwestern University in Chicago and co-founder of the Society for Interventional Oncology. "That's why many call it the fourth pillar of cancer care."
"There was a care gap filled by interventional oncology for patients who had localized disease, but weren't necessarily candidates for surgery."
BEAU TOSKICH, MD
The Genesis of Interventional Oncology
Interventional oncology traces its beginnings back to the days when radiologists treated bleeding tumors by embolizing the blood vessels that fed them. The realization that these embolization procedures could kill some of the tumor spurred intense interest from interventional radiologists.
Subsequent imaging advances allowed interventional radiologists to better see the tumor and eliminate its blood supply by clogging the bloodstream with inactive particles. More sophisticated techniques arrived later in the form of chemotherapy-laced and radioactive particles that could deliver a dose to the tumor 100 times stronger than external beam radiation therapy.
Ablation evolved in a similarly incremental fashion. Early methods that destroyed the tumor by injecting it with alcohol gave way to the insertion of probes into the tumor that would kill it by freezing or heating.
These interventional approaches filled an important niche in cancer therapy, offering hope for patients who were not candidates for surgery or systemic therapy with large tumors in the liver.
The treatments became like a "court of last resort," Dr. Darcy said. "Patients were referred to us mainly due to a lack of better options, but things started to shift so that some of the percutaneous ablation options were just as good as the more invasive options," he said.
"There was a care gap filled by interventional oncology for patients who had localized disease, but weren't necessarily candidates for surgery," said Beau Toskich, MD, interventional radiologist at the Mayo Clinic, Jacksonville, FL. "That's why interventional oncology took off."
The interest in interventional oncology has spawned a number of cutting-edge approaches to killing cancer, like the use of antibodies, cancer killing immune cells, and viruses tailored to an individual's unique tumor.
As these applications have grown, so too have the opportunities to work synergistically with other treatment pathways like surgery.
In one novel example, liver cancer patients without enough healthy liver to withstand surgery can have ablative radiation delivered to both the tumor and the part of the liver that the surgeons would like to resect through its blood supply. Over a period of three to six months, the tumor is treated while new, healthy liver tissue grows until it reaches an adequate volume for surgery.
"The surgeon can proceed with a higher level of confidence knowing that the patient may benefit from surgery and can tolerate the liver that will be removed," Dr. Toskich said.
"The beauty of these therapies is that they're minimally invasive outpatient procedures that allow patients to maintain their quality of life, which is one of the founding principles of interventional oncology," Dr. Salem said.
The growth in interventional oncology appears poised to accelerate as educational and research opportunities continue to expand. In fact, treatments are being investigated outside of the liver and lung.
"We're now exploring organs, such as the brain and prostate, that traditionally aren't targeted with interventional oncology," Dr. Salem said. "We're working closely with immunotherapy agents that permit the body's own immune system to help in the fight against cancer. We're also imaging at microscopic levels to detect recurring disease as early as possible."
Ultimately, the experts see interventional oncology as a key part of an increasingly personalized approach to medicine that goes beyond tumor size and choices between local or systemic therapies. Instead, the emphasis will be on the whole picture, including the tumor phenotype, the patient's health and lifestyle choices, and the cancer's oncotype, or how likely it is to respond to treatment.
Algorithms derived from artificial intelligence will further augment the interventional radiologist's assessment of imaging, helping to deliver the right therapy to the right patient at the right time.
"The more things get complicated, the more we realize how absolutely indispensable radiology is in all respects of cancer care," Dr. Toskich said. "Everyone who's taking care of patients in a multidisciplinary setting must be involved. We cannot beat this disease without each other's help."
"The approach to cancer can't be siloed into one area, it really requires working together as a team, and interventional oncology is a critical part of that team," Dr. Darcy added.
For More Information
Access the RSNA journal, Radiology: Imaging Cancer.
Listen to the Radiology: Imaging Cancer podcast on Racial Disparities in Oncologic Imaging and Oncology Care.
Read a previous RSNA News story on interventional oncology: