RSNA Focuses on Creating a Welcoming Environment
New statement aims for culture of inclusivity and respect
BY MARY HENDERSON
August 11, 2021
---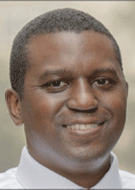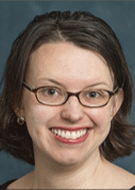 ---
With members from 145 countries around the world, RSNA is truly an international, multi-cultural organization. To ensure the comfort and safety of each of our members, the Board of Directors is introducing a "Welcoming Environment" statement.
The statement, spearheaded by work groups from the Committee on Diversity, Equity and Inclusion (CDEI) and the Professionalism Committee, is designed to set the standard for behavior during all RSNA activities, including the annual meeting.
"We felt it was important to have on record our expectations for appropriate behavior and a code of conduct at RSNA events," said RSNA Board member Jeffrey S. Klein, MD, who led the development of the statement. "This is the first step in what will be an ongoing effort to make our environment welcoming and comfortable to all individuals."
While these types of standards are becoming increasingly common in large health care groups, hospitals and academic centers, the social unrest over the past year has amplified the efforts of organizations to maintain safe spaces for their constituents.
"We must stand up and say where we stand," said Kevin McGill, MD, MPH, a member of the Professionalism Committee and the working group that approved the statement and assistant professor of musculoskeletal imaging at the University of California, San Francisco. "No one can be on the sidelines anymore."
RSNA's Welcoming Environment Statement
RSNA is committed to creating a welcoming environment for all participants in its events and activities. We believe that the greatest benefits to our community for the exchange of science and education are achieved when all parties can fully and freely engage one another. Therefore, all participants in RSNA events and activities – both in-person and virtual – are expected to show respect for and honor the dignity of all individuals regardless of race, ethnicity, national origin, age, religion, ability, gender identity and expression, sexual orientation, or other personal characteristics. Further, we encourage a culture of bystander allyship and positive professional modeling to continuously improve our spirit of inclusivity and belonging.
Conduct that is disrespectful, offensive, or harassing in any form is unacceptable.
Participants that experience, witness or become aware of unacceptable behavior at an RSNA event should contact RSNA staff as soon as possible at 1-630-571-7873 or customerservice@rsna.org.
Respecting Each Other Equally
The Board's goal for the statement, Dr. Klein explained, is to ensure RSNA offers a non-threatening, non-judgmental environment. It calls on members to respect each other equally, regardless of differences in race, age, gender identity and expression, and the myriad other personal characteristics that make us unique individuals.
"In the past, thinking about diversity efforts was viewed as something nice to do, but now it's become extremely important," Dr. McGill said. "We now understand the rewards and opportunities this type of environment creates."
Business literature has long demonstrated the positive effects of a diverse workforce on innovation and profitability.
Anastasia Hryhorczuk, MD, clinical assistant professor of radiology at the University of Michigan, Ann Arbor and former RSNA Professionalism Committee member, said it's imperative for radiology to follow suit.
"It's so important to show that radiology is working to be on the forefront and to communicate to younger colleagues that we're aspiring to replicate an environment that has been successful for business," Dr. Hryhorczuk said. "We need to embrace a diverse team where everyone shares ideas or we won't attract the best, brightest and most innovative."
While women currently account for half of all graduating medical school students, they make up only a third of radiology trainees. Many women also drop out of radiology mid- or late-career because the profession isn't accommodating to their needs, Dr. Klein said.
"An inclusive environment is good business and a diverse population of providers helps in both recruiting and retaining staff," Dr. Klein added. "We need to increase our focus on underrepresented minorities and try to support them with viable career options that meet personal needs along with their career goals."
A more welcoming environment also offers the potential for improved patient outcomes.
"Having a workforce that looks more like the patient population being served will lead to better communication and better outcomes," Dr. McGill said.
"This is the first step in what will be an ongoing effort to make our environment welcoming and comfortable to all individuals."
JEFFREY S. KLEIN, MD
Empowering Staff to be Allies
The Welcoming Environment statement also supports a culture of bystander allyship, which emphasizes continuous learning through free and open communication. It encourages all individuals to speak up when they observe unprofessional behavior.
"Everyone needs to have awareness of their own biases and how what they say to others may be perceived negatively," Dr. Hryhorczuk said.
For example, she suggested discreetly taking an offending co-worker aside and suggesting another way of delivering the message. Acknowledging mistakes, peer-to-peer coaching and providing consistent feedback not only yield positive results, they are practices younger generations expect in the workplace, Dr. Hryhorczuk said. Acting on the new statement will require radiologists to look both within themselves and in their work environment.
"What's most important about this statement is becoming more aware and conscious of how we approach and interact with each other," Dr. Hryhorczuk said. Acceptance and inclusivity are also key to creating a welcoming environment. "In workplace cultures focused on safety and innovation, everyone can speak up," she said. "Everyone working in radiology must also feel free to bring all of themselves to the workplace."
Accepting differences, seeking out contributions from each individual, being courteous and using preferred pronouns are just a few ways to put the statement into action.
"We're not trying to cancel anyone, or parse every word people say," Dr. Hryhorczuk added. "We're saying be conscious of the thoughts and feelings of people around you. This is the first step in making sure we have a good environment that will help our society and profession grow."
Making Radiology More Welcoming
Dr. McGill also recommends evaluating the physical workspace to ensure it's comfortable for diverse populations.
"Really look at your work environment, how welcoming is it?" he said. "You can't just want women or minorities to show up. You have to look at your environment through their eyes and ask what needs to be changed." To increase the diversity of the radiology profession, he suggests starting early with outreach efforts directed at high school students.
"Show them that radiology is an option," Dr. McGill said. "Physically go to schools and bring them into our world."
When recruiting underrepresented minority candidates, Dr. McGill said efforts should be made to eliminate bias in electronic interviewing by offering assistance with Zoom interviews including appropriate backgrounds, lighting and the required internet connection.
Each of these steps will require time and effort, but Dr. McGill said he believes it's a challenge radiologists are more than capable of meeting. "We work in fast-paced work environments with constantly evolving technology," he said. "If we put our minds to this, we can do it."
For More Information
Learn more about RSNA's Committee on Diversity, Equity and Inclusion.
Learn more about RSNA's courses in professionalism, ethics and patient care.