2021 RSNA Editorial Fellows Announced
Fellows will work with Radiology and RadioGraphics editors and staff
---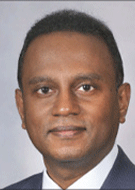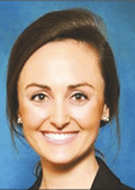 ---
Prabhakar Rajiah, MBBS, MD, has been named the 2021 RSNA William R. Eyler Editorial Fellow, and Kaitlin Marie Marquis, MD, is the 2021 RSNA William W. Olmsted Trainee Editorial Fellow.
Dr. Rajiah is a professor of radiology at the Mayo Clinic in Rochester, MN. He earned his medical degree from Madras Medical College, Chennai, India. He completed his residency in diagnostic radiology at Madras Medical College and a fellowship in cardiac and body imaging at University of Washington Medical Center in Seattle. He completed two additional fellowships in cardiovascular and musculoskeletal imaging at Cleveland Clinic Foundation, in Ohio.
Dr. Rajiah currently serves as an editorial board member for Radiology: Cardiothoracic Imaging, Cardiovascular Diagnosis and Therapy and the Indian Heart Journal. He is also associate editor of Current Problems in Diagnostic Radiology and Journal of Computer Assisted Tomography. Dr. Rajiah serves as a member of the RSNA Subcommittee for Cardiac Imaging of the Annual Meeting Program Planning Committee, the RadioGraphics Cardiac Imaging panel and the Education Committee. He is a member of several committees and workgroups at the Mayo Clinic. He is the author of more than 170 peer-reviewed print and online manuscripts, nine books and 48 book chapters.
Dr. Marquis is chief resident at Mallinckrodt Institute of Radiology, Washington University School of Medicine in St. Louis. She earned her medical degree from University of Kansas Medical Center (KUMC), Kansas City, KS.
Dr. Marquis served on the RSNA 2020 RadioGraphics Resident Subspecialty Review Panel. She also served as a University of Kansas Medical Center student ambassador, as the director of radiology at the JayDoc Free Clinic, a student-run clinic providing non-emergency urgent and preventative care to the uninsured and underinsured populations of Kansas City through KUMC and as the research coordinator for the Department of Otolaryngology at KUMC. She is the author of six peer-reviewed manuscripts.
Both fellows will work with Radiology Editor David A. Bluemke, MD, PhD, in Madison, WI, and RadioGraphics Editor Christine (Cooky) O. Menias, MD, in Phoenix, AZ. The Eyler Editorial Fellowship lasts one month and the Olmsted Trainee Editorial Fellowship lasts one week. Each fellow will visit the RSNA Publications Department at RSNA headquarters in Oak Brook, IL. Dr. Rajiah will also meet with the Radiology editorial team during RSNA 2021.
For More Information
Learn more about the RSNA Journals Editorial Fellowships.
Read about the RSNA Journals Impact Factors in RSNA News.