De-Stressing During the Pandemic: Making Time for Wellness
Experts discuss strategies for becoming a wellness champion 
BY Jennie McKee
April 16, 2021
---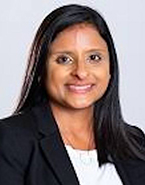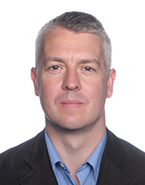 ---
Even before COVID-19 emerged, many radiologists found it challenging to fit wellness activities into their busy schedules.
Since the pandemic has upended much of daily life, radiologists may find it even more difficult to make their own well-being a priority. But, according to experts, wellness during times like these is more critical than ever.
Although many in-person wellness activities are limited or unavailable due to the need for physical distancing, there are still many ways to nurture personal health.
Some radiologists who used to participate in activities such as group meditation or exercise classes formerly held onsite at their institutions have been relying on technology to help fill the void.
"The virtual platform has been embraced to keep people connected in a time that is more isolating than ever," said Rama S. Ayyala, MD, associate professor of radiology at Cincinnati Children's Hospital Medical Center.

Dr. Ayyala has published numerous wellness-related studies including the 2020 article, "Wellness in Pediatric Radiology: Lessons Learned in a Time of Pandemic," in Pediatric Radiology.

"2020 put into perspective how critical it is to address burnout in medicine, given the many potentially exacerbating factors that arose," Dr. Ayyala said. "Many departments and institutions have used regular virtual activities to engage employees. Some have adapted virtual ways to participate together in activities such as cooking classes, book clubs and even physical activity challenges.
"COVID has also allowed many to concentrate on personal hobbies," she continued. "Having the ability to share those talents virtually with colleagues has been a great way to connect with others. It may even be said in certain situations that COVID has brought people closer together, helping colleagues discover things about their co-workers that they may not have known before."
The world has quickly adjusted to accommodate the need for wellness activities conducted virtually, according to Aleksandrs Kalnins, MD, MBA, vice chair of Wellness, Department of Radiology at the University of Chicago Pritzker School of Medicine.
"Our Wellness Committee has coordinated mindfulness/meditation and yoga sessions through Zoom, which have been well received by the faculty and trainees," Dr. Kalnins said.
He also pointed out that wellness resources are available through mobile phone applications designed to prevent stress and promote well-being.
Being a Wellness Champion
To develop workplace strategies that facilitate wellness, it's important to engage department members in an open discussion about potential issues, ensure leadership is involved in the discussions, and work together to find tangible solutions, Dr. Ayyala said.

"Creating workplace initiatives to help support radiologists and minimize stress and anxiety associated with the pandemic will allow individuals to have energy and time to focus on personal wellness," she said.

"For instance, in some groups, flexible scheduling with remote reading capabilities may be feasible and aid in making it possible to manage non-work-related obligations such as childcare," Dr. Ayyala said. "For those with academic and administrative responsibilities, it is important to provide protected work time to help minimize the need to perform work-related tasks off hours at home."

She also stresses the importance of gaining support for wellness at the institution level. It's important for organizations to invest the time and money in determining the potential causes of stress and burnout and creating sustainable, tangible solutions. It is critical that health care leaders are actively involved in the discussion around wellness and act as advocates for change.

"Some organizations believe providing modules on how to combat burnout is sufficient. However, transparent and open conversations/discussions regarding the issues in a department or institution is the most helpful route to wellness," Dr. Ayyala said.

Staying Grounded
Dr. Ayyala recommends staying grounded with wellness activities you truly enjoy — whether that be cooking, hiking, painting, spending time with family or something else.
"But this only works if appropriate institutional and departmental initiatives ensure an individual has the time and energy to focus on wellness strategies," she added.
Dr. Kalnins, who focuses on wellness by spending time outdoors with his family and using a dynamic at-home workstation with an "under the table" treadmill and an elliptical machine, cautioned radiologists not to neglect their health.
"Preserving our own health and wellness enables us to be more effective in our personal and professional lives and will ultimately enable us to have longer, healthier and more fulfilling careers," Dr. Kalnins said.
For More Information
Access Wellness in Pediatric Radiology: Lessons Learned in a Time of Pandemic," in Pediatric Radiology.
Access RSNA News stories:
"Wellness, Diversity, Inclusion Key to Advancing Family Leave Polices"
"Radiology Leaders Take Wellness Seriously"