High-Tech Teaching Models Flip the Traditional Radiology Classroom
Interactive, online educational tools break new ground in radiology education
BY MARY HENDERSON
May 27, 2020
---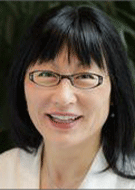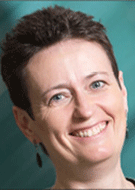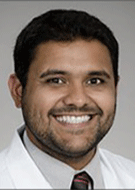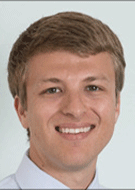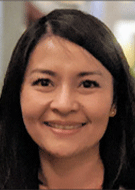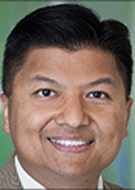 ---
From computerized mannequins for examining simulated body parts to an app for outlining anatomy on an iPad, radiology education is not what it used to be. Educators across the country are changing up the traditional approach to training residents by "flipping" their classrooms and embracing the innovative technologies that are highly appealing to the next generation of radiologists. The benefits include more engaged learners and a more satisfying education experience for both instructors and trainees.
Flipping the Classroom
Nelly Tan, MD, assistant professor, radiology clerkship director at the University of California, Riverside, School of Medicine, has studied the effectiveness of the flipped classroom, where students read or watch online lectures on their own followed by interactive in-class sessions with the instructor. Students consistently expressed a high level of satisfaction with flipped classrooms, Dr. Tan said.
"Students report that they like the ability to self-pace their online learning and to organize their study time," Dr. Tan said. "Instructors also prefer interacting with students instead of passively lecturing."
Dr. Tan said active learning also positively affects scores. She references a study assessing flipped classrooms teaching STEM (science, technology, engineering and mathematics) subjects showing that exam scores increased by half a standard deviation and failure rates decreased by 33%.
"Active learning doesn't just shift the average score, it shifts the whole curve," she said. "It works better than the traditional classroom model because students aren't passively listening, they are working on actual problems."
Screencasting Proves Effective
For his flipped classroom, Mahesh Thapa, MD, associate professor of pediatric radiology at the University of Washington, Seattle, creates a variety of curated content including annotated and highlighted book chapters and recorded lectures.
"The flipped classroom is a malleable and flexible way to train," Dr. Thapa said. "You have a mixed bag of experience in your audience at any one time. When you provide the content before class time, it levels out the playing field."
Today's students appear to have a growing preference for visualizing moving images and audio explanations as opposed to older traditional static resources, underpinned by vast pages of unattractive dense text and pictures. Another learning tool, "screencasts" — digital recordings of screen captured drawings with accompanying narrations — are proving effective in Dr. Thapa's classroom. Dr. Thapa uses a program called Camtasia® to record a PowerPoint or PACS image on his computer along with his voiceover describing the visuals. The program allows Dr. Thapa to add annotations, call outs and quizzes.
"These tools are a perfect fit for radiology because our field is so case-based," he said. "They also mimic social media interaction, so they are familiar to younger generations of trainees."
"Active learning doesn't just shift the average score, it shifts the whole curve. It works better than the traditional classroom model because students aren't passively listening, they are working on actual problems."
MAHESH THAPA, MD
Audience Response Systems
To get residents actively involved in her lectures, Petra Lewis, MBBS, professor of radiology at the Giesel School of Medicine at Dartmouth College, uses a handful of technologies, including RSNA's Diagnosis Live™, a cloud-based teaching tool that encourages interactive classroom participation.
Diagnosis Live enhances in-class lectures by inserting questions throughout prepared presentation. Residents use their mobile devices to respond to multiple-choice questions or provide an answer that pops up in a word cloud on the podium screen. The more popular the answer, the larger the word appears in the cloud.
"Residents really like the gaming function, for example, when I assign everyone to teams and run through breast cases rapid fire," said Dr. Lewis, who frequently uses Diagnosis Live in her classroom.
In the classroom, Dr. Lewis also uses an interactive whiteboard app called Doceri, which wirelessly connects her iPad to the podium computer, allowing her to mark up images in real time for students to see.
"Generating a drawing of a concept helps the student remember it much better than just hearing me talk about it," Dr. Lewis said. "It makes for a very engaging class. Everyone in the room is totally focused on what we're doing."
Third-year Dartmouth radiology resident Sidak Pannu, MD, said he is a fan of the new technologies, all of which can be accessed via an app and a phone, tablet or laptop. "It's sometimes challenging to hold a resident's attention for a 50-minute lecture," Dr. Pannu said. "With Diagnosis Live, you're asked for a tactile response every few minutes. It's easier to be engaged and it helps in the learning process."
While the multiple-choice questions introduce trainees to the type of questions they will see on American Board of Radiology (ABR) Core Exams, asking students for more specific responses, such as identifying the location of a breast lesion prompts thoughtful discussions, Dr. Pannu said.
"Because the app provides a degree of anonymity, people are more confident expressing themselves versus a traditional didactic lecture where only one or two students may raise their hand over and over," he said.
Simulation Centers Offer Real-Life Experience
Hands-on practice with high-fidelity computerized mannequins is another confidence-builder for training radiologists. At the Center for Simulation, Education and Research at Detroit's Henry Ford Hospital, residents perform ultrasound-guided procedures including lumbar punctures and thoracenteses on body part models. In another lab, residents must quickly manage contrast reactions on talking, breathing mannequins whose vitals change based on a pre-programmed clinical scenario.
"Training in the simulation center is extremely beneficial because it's daunting to perform a procedure for the first time on a patient," said Vladimir Starcevic, MD, chief radiology resident at Henry Ford Hospital. "It's invaluable to get comfortable with the tools first."
Artificial Intelligence in Education
A learning tool still largely on the horizon is the use of artificial intelligence (AI) to deliver what is known as "precision medical education."
Jeff Rudie, MD, PhD, neuroradiology fellow at the University of California San Francisco (UCSF), who co-authored a recent review of AI and medical education, said tools that automate segmentation and measurements could free up residents for more complex learning.
"A lot of what residents do is monotonous and tedious tasks like measuring nodules and comparing one image to another," Dr. Rudie said. "Once residents understand how to do these tasks, they can be automated so they have more time to study rare and challenging cases."
Other applications for AI include the use of Bayesian networks to help trainees develop a differential diagnosis and individualized case-based training. And AI has potential in other areas of radiology education.
"AI could be used to track resident performance and select cases based on their strengths and weaknesses," Dr. Rudie said.
The Human Connection
Early adopters of innovative technologies for training agree that the tools are advantageous to students, but no more so than the tutelage of experienced physicians.
"We must strategically balance learning innovations with making better human connections between the doctor, trainee and patient," said Soonme Cha, MD, professor of radiology and neurosurgery and program director of radiology residency at UCSF. "AI is a great tool for highly focused learning. But it will not replace how we train the next generation of radiologists.
"Nothing is more valuable than one-on-one teaching and cultivating and nurturing the next generation of physicians," Dr. Cha said.
For More Information
For more information on RSNA's Diagnosis Live, go to RSNA.org/Education.
Explore the extensive collection of SA-CME in RSNA's Online Learning Center at RSNA.org/Learning-Center.
Learn more about the wide variety of RSNA online education resources in the RSNA infographic.