Radiologists Use 3D Printing to Create Testing Supplies, PPE to Aid the COVID-19 Fight
3D printing is a stop-gap solution to ease supply shortage on the front lines
By Melissa Silverberg
May 08, 2020
---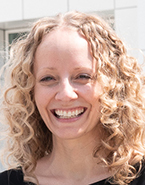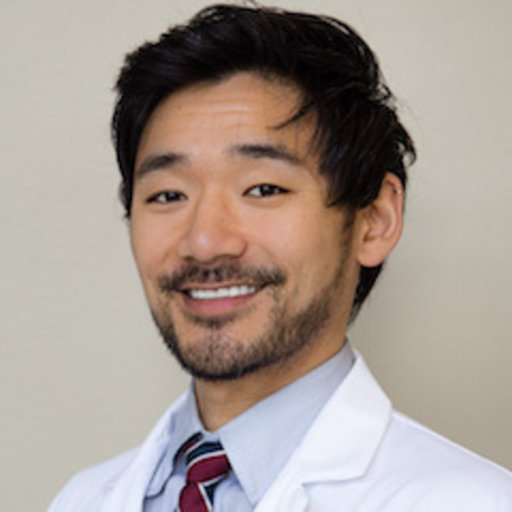 ---
When the COVID-19 crisis began to ramp up in the U.S. in March, Summer Decker, PhD, director of 3D clinical applications in the radiology department at the University of South Florida (USF) Health, knew she wanted to help.
"When elective imaging procedures started shutting down, I think a lot of people assumed radiology would go home," Dr. Decker said. "I wanted to contribute, even if it was in a different way."
After hearing about the shortage of nasopharyngeal swabs used in the COVID-19 testing kit from Charles Lockwood, MD, Dean of Medicine at USF Health, Dr. Decker and her team began thinking about how to use 3D printing to create a swab. "I never even thought about nasal swabs until six weeks ago," Dr. Decker said.
By mid-March, Dr. Decker, Jonathan Ford, PhD, biomedical engineer, College of Medicine Radiology at USF Health, and their team had designed and printed a 3D nasal swab with the radiology team at Northwell Health hospital system based in New York City (NYC), which has emerged as the epicenter of the pandemic.
The joint USF and Northwell team then reached out to Massachusetts-based FormLabs, which makes 3D printers, for help with maximizing the prints and also for printing for other institutions.
Radiologists and infectious disease clinicians helped tweak the design to add bumps on the tip of the swab to get a better sample with less chance of providing a false result.
"In one weekend, we worked together to develop a nasal swab prototype and test it in the lab," said Todd Goldstein, PhD, director of Northwell Health 3D Design and Innovation. "After our positive test results, we immediately went to work and were quickly producing 1,000-1,500 swabs per day."
Dr. Decker said her membership on the RSNA 3D Printing Special Interest Group helped in connecting, collaborating and sharing resources with professionals from across the country.
"Radiology is reinventing itself and showing how we can be helpful in a crisis and using the tools and skills we already have in house at our hospitals and clinics," Dr. Decker said.
As of early May, the team has already printed, sterilized and donated more than 30,000 swabs for testing. Dr. Decker stresses that 3D printing is a stop-gap solution to the supply chain shortage and not necessarily a permanent measure.
"We are working around the clock," Dr. Decker said. "I lost track, but at one point I know we spent 25 days straight at the hospital, but we know how necessary this is. This has been the most humbling, exhausting and rewarding thing I've ever done."
The design which has undergone bench lab and clinical trial testing has been shared nationwide so other institutions can also use 3D printing to create the swabs, Dr. Goldstein said.
3D Printing Creates Personal Protective Equipment
Experts are finding additional ways to use 3D printing to help during the crisis.
In March, Amy Kuceyeski, PhD, associate professor of mathematics in the radiology department and Brain and Mind Research Institute at Weill Cornell Medicine, NYC, was working remotely when she read an article about how 3D printing was being used to create personal protective equipment (PPE) in Europe.
While Dr. Kuceyeski doesn't work in a clinical setting and primarily conducts research on quantitative neuroimaging of neurological disorders, she knew Cornell had 3D printers sitting idle.
She sent the article to her colleagues and asked if there was anything Cornell could do to help. That email chain quickly spiraled into a Slack chat channel with more than 300 people including radiologists, engineers and others coordinating the chain of design, production, printing and equipment donation.
The group chose to print the face shields that protect frontline workers from the aerosolized particles that spread COVID-19. Using a design that had already been approved by the National Institutes of Health (NIH) for clinical use, the group moved quickly to get 200 3D printers working to produce 1,500 to 2,000 visors every few days, she said.
"I never expected this would happen from just sending a couple of emails," Dr. Kuceyeski said. "It makes me feel like I'm doing something other than just being stuck at home watching the news, like I can actually try to help this horrible situation."
3D Printing Bridges the Gap
Dr. Kuceyeski's email connected with James Shin, MD, assistant professor of radiology at Weill Cornell Medicine, who leads the department's 3D Imaging Laboratory.
While 3D printing can produce several hundred or thousand face shields each day, it doesn't compare to the volume produced by traditional manufacturing. But in the early days of the pandemic, 3D printing filled an important hole while large companies struggled to ramp up production fast enough to meet demand.
"3D printing was never the ultimate solution, but it is what we had available to bridge the gap and get people what they needed today," Dr. Shin said.
The Cornell design uses plastic from transparency sheets used on old overhead projector machines. While most office supply stores were sold out, professors around the university, art stores and other institutions offered to donate whatever supplies they had.
Dr. Kuceyeski drives around collecting materials, packaging donations and sending them to those requesting them, while Dr. Shin and others keep the printers running almost 24/7.
So far, the group has donated more than 15,000 3D printed visors to health care workers on the frontlines mostly in New York, but also in Pennsylvania, Wisconsin, Massachusetts and other states.
And while the project has been extremely time-consuming, the experience has been incredibly rewarding, Dr. Shin said.
"I feel guilty that I am not on the front lines, so that has been the driving force in this project," Dr. Shin said. "I'm not someone who can just sit home and catch up on literature while this crisis is going on around me."
For More Information
Read more about the RSNA 3D Printing Special Interest Group.
Access the RSNA webinar, "3D Printing Considerations During COVID-19."
Read additional RSNA News stories about ways radiologist's have stepped up during the COVID-19 pandemic, including, Radiology Answers the Call During COVID-19 Pandemic and Radiology Trainees on the Front Lines of COVID-19.