Imaging Findings Can Help Guide Ablation of Renal Cell Carcinoma
Tools, guidelines aid radiologists' understanding of the minimally invasive technique
BY EVONNE ACEVEDO
March 06, 2020
---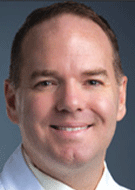 ---
Growing evidence supports the use of image-guided ablation techniques for effective treatment of renal cell carcinoma (RCC). Imaging plays an essential role before, during and after ablation of RCC, according to a review published in Radiology: Imaging Cancer.
"This is an exciting time for RCC ablation as a broader evidence base, accumulated over now decades of experience, is available to inform the interventionalist's perception of the risk factors that are most relevant," said lead author Winston B. Joe, BA, a fourth-year medical student at the University of Alabama at Birmingham (UAB) School of Medicine.
For radiologists, the review doesn't focus specifically on the technical aspects of image-guided ablation, explained co-author Andrew J. Gunn, MD, assistant program director of the Diagnostic Radiology Residency Program, and an assistant professor of interventional radiology at UAB. "It focuses on the imaging surrounding RCC ablation — what RCC looks like on MR, CT and ultrasound (US)," Dr. Gunn said. "Immediately after the procedure, it shows what potential complications look like and what radiologists should be looking for. On follow-up, it shows what recurrence looks like and what complete response looks like."
Dr. Gunn is concurrently working with the Society of Interventional Radiology to develop new quality improvement guidelines and a position statement for RCC ablation. "This is a great time to spread the word about this treatment because it's an excellent option for many patients with localized kidney cancer," Dr. Gunn said.
Newer risk scoring tools can assist with periprocedural planning by helping to predict major complications or ablation-specific parameters such as the number of probes necessary, procedure duration, and need for displacement techniques, Joe said.
"Such tools specific to ablation are key, given that patients undergoing these procedures often carry a set of comorbidities distinct from those undergoing partial nephrectomy, upon which similar scoring systems have been previously modeled," Joe said.
Decisions to use certain adjunctive techniques during ablation, such as bowel displacement and retrograde pyeloperfusion, may be driven by individual operator experience, but there are procedural planning tools at the disposal of the interventionalist that may enable a more standardized approach, Joe said.
Imaging Modalities Aid Ablation
Newer imaging modalities such as dual-energy CT can provide a more thorough evaluation of renal masses before a procedure, while techniques such as contrast-enhanced ultrasound (US) can monitor the ablative zone during the procedure in real time. The review discusses the benefits and limitations of US, CT, MR and PET imaging for diagnosis of RCC, as well as the utility of CT and US during ablation. For post-procedural and follow-up imaging, the review guides the reader through surveillance of the typical appearance of changes after ablation and describes signs of residual tumor and complications.
Clinical practice guidelines now acknowledge percutaneous ablation as a viable alternative to partial nephrectomy in many patients. The authors say the benefits of ablation, including greater preservation of renal function, lower complication rates, shorter hospitalization and lower costs, are now increasingly recognized.
For practitioners like urologists, oncologists and primary care practitioners, awareness of RCC ablation can help with the decision-making process as they discuss options for their patients, Dr. Gunn said.
"There are these minimally invasive procedures available to a wider range of patients who are growing ever sicker," Dr. Gunn said. "We know this treatment is effective, we know it is safe, and we know it protects patient's renal function in the long term."
For More Information
Access the Radiology: Imaging Cancer review article, "Renal Cell Carcinoma Ablation: Preprocedural, Intraprocedural, and Postprocedural Imaging