Research Shows AI Plays an Important Role in the COVID-19 Pandemic
AI models aid in detecting, monitoring, interpreting the global virus
BY Nick Klenske
July 27, 2020
---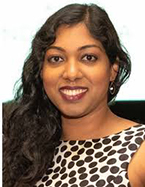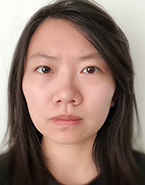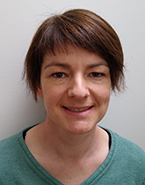 ---
Due to a combination of cost constraints, concerns about contamination, and availability of other means of testing, chest CT is not recommended as a routine method for diagnosing COVID-19. But CT does serve a purpose in understanding COVID-19.
"Chest imaging has the potential to play a role in the COVID pandemic — one that goes well beyond the diagnostic realm," said Shinjini Kundu, MD, PhD, a radiology resident at the Johns Hopkins University School of Medicine. "This includes helping exclude other possible causes for COVID-like symptoms, confirming a diagnosis made by another means, and providing critical data for monitoring a patient's progress."
In a recent Radiology: Artificial Intelligence study, Dr. Kundu argues that the key to leveraging the benefits of chest imaging in caring for COVID-19 patients is artificial intelligence (AI). "AI's power to generate models from large volumes of information — fusing molecular, clinical, epidemiological and imaging data — may accelerate solutions to detect, contain and treat COVID-19," Dr. Kundu said.

Chest imaging was used as a primary tool to screen for COVID-19 when the disease first manifested in China. Because there were too many images for individual review, AI was initially used to automate diagnosis and help radiologists understand the findings. Although these early AI systems reported good results, the technology remained limited to screening purposes.
"Unlike other diseases, we still don't know a lot about COVID-19 and how it affects the rest of the body. We are still learning every day," Dr. Kundu said. "But with AI, imaging can be used in real time to not only monitor the disease, but to accelerate key insights about its symptoms and treatment."
Fusing Data, Crunching Information
Chest imaging can help monitor a treatment's effectiveness and help researchers develop new treatments. However, leveraging this potential requires the ability to combine and analyze data from a variety of sources. This is where AI is useful.
"The power of AI lies in both its ability to fuse data from many diverse sources and its capability to crunch through this information to find patterns that humans could never see on their own," Dr. Kundu said.
To illustrate, Dr. Kundu points to the correlation between clinical data such as blood tests, which can indicate the level of inflammation in the body and changes in the lungs.
This integration of immunologic markers with chest imaging could help highlight inflammatory markers that change the lungs and other organs or protect against such change. AI can also consider geospatial data and even information crowdsourced from people recording their symptoms, providing data from around the world.
"This is a cooperative, global effort and we all have to do our part," Dr. Kundu added. "If we can gather all this data at different scales — molecular, clinical, epidemiological — and potentially parse key patterns using AI, we can learn the disease's dominant trends and use this information to accelerate how we treat COVID-19."
The Role of Chest Radiography in COVID-19
The role of AI and chest imaging in the COVID-19 pandemic is not limited to chest CT scans. According to a recent Radiology study, chest radiography (CXR) can also play an important role in triage for COVID-19, particularly in low-resource settings.

According to the study, CXR is a fast and relatively inexpensive imaging modality that is available in many resource-constrained health care settings.

"Unfortunately, these settings often lack the radiological expertise needed to interpret such images, making AI a potentially invaluable tool," said Keelin Murphy, PhD, a researcher at Radboud University Medical Center, the Netherlands, and the study's lead author.
The study evaluated the performance of CAD4COVID-XRay, an AI system designed to detect COVID-19 pneumonia on CXR. Based on an AI system originally developed to detect tuberculosis on CXR, CAD4COVID-XRay was retrained to identify COVID-19 using 24,678 CXR images, including 1,540 used for validation while training. The test data consisted of a set of continuously acquired CXR images obtained from patients suspected of having COVID-19 pneumonia.

During testing, CAD4COVID-XRay performed at a similar level as six radiologists in terms of sensitivity and specificity, or even better at high sensitivity operating points. The system developers have made CAD4COVID-XRay tool available free of charge in support of the crisis.

"We expect it to be particularly useful in the developing world for triage where, combined with other markers, it can help identify COVID-19 cases," Dr. Murphy said. "It will also be beneficial to overburdened radiology departments during infection peaks."
AI Algorithm Rapidly Identifies COVID-19 Patients
Because chest imaging alone has limited negative predictive value to fully exclude infection, there is a need to incorporate clinical information into the diagnosis of COVID-19 patients. AI has the potential to fill this need, according to researchers at Mount Sinai Hospital, New York City.

In a recent study in Nature Medicine, the researchers combined AI with imaging and clinical data to analyze patients with COVID-19, said study co-author Xueyan Mei, a radiology trainee at the BioMedical Engineering and Imaging Institute, Icahn School of Medicine at Mount Sinai.

"Our goal was to design an AI model that can quickly identify COVID-19 positive patients in the early stage using initial chest CT scans and associated clinical information," Mei said.

The AI algorithm combined chest CT scans and corresponding clinical information, including travel and exposure history, leukocyte counts, symptomatology, and patient age and sex. Applied to a test set of 279 cases, the AI algorithm achieved an area under the curve (AUC) of 0.92 and performed equally well in terms of sensitivity (84.3%) compared to a senior thoracic radiologist (74.6%). The algorithm was able to provide a diagnosis within minutes — a notable improvement over the up to 48 hours it can take to get RT-PCR results back — at an impressive 88% accuracy rate.
The AI model could be used as an application that can run on a simple workstation alongside the radiologists, according to Dr. Mei.
"The AI system could be implemented as a rapid diagnosis tool to flag patients with suspected COVID-19 infection when CT images and/or clinical information are available and radiologists could review these suspected cases identified by AI with a higher priority," Dr. Mei said.