Novel Radiology Technology Innovation Incubator Creates Clinician Inventors and Entrepreneurs
The MESH Incubator™ helps residents and staff transform clinical needs into impactful inventions
By Beth Burmahl
January 29, 2020
---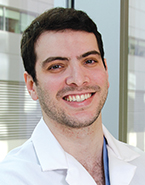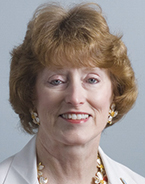 ---
As an MIT researcher, prolific inventor and entrepreneur, Marc Succi, MD, knows first-hand the importance of technological innovation in health care, including radiology.
But as a recent radiology resident and now fellow, Dr. Succi quickly realized that clinical academic departments do not have a structured framework — from pump to pipeline — in place to foster similar innovations at scale.
When Dr. Succi began his radiology residency at Massachusetts General Hospital (MGH), Boston, in 2015, staff and residents who knew his background in technology began to ask him about the process for turning their own ideas into patented inventions and commercializing other entrepreneurial ideas. A Toronto native and graduate of Harvard Medical School, Dr. Succi holds nine published or pending device patents.
One of Dr. Succi's inventions is a highly successful stem-cell based regenerative medical device that was recently commercialized. The device was co-invented by noted engineers Robert Langer and Jeff Karp, PhD.
"Because of my background, I became the sort of de facto person for clinicians and trainees to ask these questions," Dr. Succi said. "Many residents, as well as clinical staff, are unfamiliar with the process of technology development and many ideas never come to fruition."
In 2016, Dr. Succi wasted no time in developing a creative solution. He founded and serves as the Executive Director of the Medically Engineered Solutions in Healthcare (MESH™) Incubator, a first-of-its kind physical division in the hospital designed to help physicians transform ideas into practical inventions.
Designed as a shared physical lab space for radiologists and other clinicians to pursue innovation with high-tech tools, MESH also offers space and intensive core education in an innovation rotation (MESH Core™).
The success of the MESH Incubator, which currently holds multiple pending or published patents and is running 17 active device and software projects, led Dr. Succi to target the lack of training on the fundamentals of the technology that is transforming their specialty. "A lot of people talk about AI and 3D printing, but how many people actually know how to develop an algorithm and truly understand it at a fundamental level? This is the kind of training we want to provide," he said.
In 2018, Dr. Succi designed and piloted a novel innovation curriculum, MESH Core, a one-week intensive rotation taught by experts in the field inside the MESH physical lab space. MESH Core educates staff and residents on the fundamentals of patents and intellectual property, informatics, artificial intelligence (AI), machine learning, idea generation, device and software prototyping, business in medicine and starting a research lab. MESH Core is the first core curriculum in technological innovation integrated into a residency program.
"Currently, innovation is not a mandated part of any post-graduate medical training program," said Dr. Succi, who also serves as chief radiology fellow at MGH. "We are trying to change that."
Dr. Succi created the MESH Incubator with the support of senior advisors including Theresa McLoud, MD, MGH resident program director and vice chair, radiology education, and James Brink, MD, Juan M. Taveras Professor of Radiology, Harvard Medical School. Dr. McLoud is a former RSNA president and gold medalist and current RSNA News Editorial Board member.
Training for the Innovation Age
In the study, Dr. Succi and colleagues first surveyed a small group of ACGME-accredited radiology residents on their knowledge/comfort level in key areas of innovation including the fundamentals of informatics, AI, idea generation, intellectual property, and device and software prototyping. Two years into the MESH Core program, Dr. Succi is seeing impressive results, which he presented during an RSNA 2019 informatics session.
Of the 11 residents who completed the MESH Core pilot, there was a significant increase in exam scores following the MESH core curriculum rotation. Median pre-course scores were approximately 53%, while post-course scores were nearly 90%. Additional qualitative areas including comfort level in handling intellectual property, also improved dramatically.
To date, 26 residents have graduated from MESH Core, which Dr. Succi runs on a rolling basis throughout the year in small group cohorts. The program is centered in radiology but has expanded to other specialties including as an official rotation in internal medicine, surgery and anesthesia, as well as to other institutions.
According to Dr. McLoud, such programs are laying the foundation for the future of radiology education.
"Residents who have good ideas need to know the mechanisms necessary to see their ideas realized," Dr. McLoud said. "But trying to put those ideas into practical utilization is a challenge. I encourage other radiology program directors to encourage students to facilitate unique ideas like this, which are the wave of the future."
For More Information
View an RSNA 2019 video interview with Drs. Succi and McLoud.