Complexity of Health Care Makes Leadership More Vital than Ever
Experienced radiology leaders reflect, look ahead to leadership in the 21st century
BY RICHARD DARGAN
February 25, 2020
---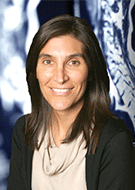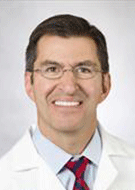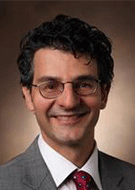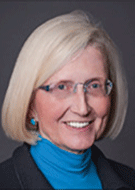 ---
This is the first in a series of RSNA News articles on leadership in radiology. Read part two and look for part three in June.
Now one of radiology's most esteemed radiologists and educators, Reed Omary, MD, learned a powerful lesson about leadership early in his radiology career. While attending a 90-hour leadership training course over three weekends at Northwestern University's Kellogg School of Management, Evanston, IL, Dr. Omary realized he was the youngest person in a room full of deans and chairs from across the school. Initially he felt intimidated, but by the end of the course, his outlook had changed.
"I thought there was this magical element to being a leader that would never be shared," Dr. Omary said. "But then I was among all these leaders who I had looked up to, sitting there and learning together, and I realized that they are human just like me and that there wasn't any magic to it at all. It's something you can learn."
Unlike management, with its focus on the nuts-and-bolts details of getting the job done, leadership involves abstract concepts like having a vision and using it to inspire people and elevate their performance. It's a skill that relies on confidence, optimism and accountability — and it is one that can be learned, said Dr. Omary, now the Carol D. and Henry P. Professor and Chair of the Department of Radiology at Vanderbilt University Medical Center, Nashville.
Women interested in leadership roles in the male-dominated field of radiology face unique challenges, though likely not as formidable as those faced by Carol Rumack, MD, professor at the University of Colorado School of Medicine in Boulder. After finishing her pediatric radiology fellowship in 1976, Dr. Rumack set out to find a job in the Denver area. Her first interview, for a private practice, did not go well.
"This man said, 'Well Carol, there's no point in interviewing you because we have 20 men in our practice and we don't hire women,'" she remembered. Her second interview, with the university chair, wasn't much better. "He said, 'Carol, I hired one woman on the faculty. She committed suicide so I'm not hiring any more,'" Dr. Rumack said.
Fueled in part by these experiences, Dr. Rumack helped form the American Association for Women in Radiology (AAWR) in 1981 and served as its first president. The newly minted organization put a booth up at the RSNA annual meeting that year and quickly attracted about 1,000 members.
Today's radiologists face significant challenges in the form of heavy workloads, the increasing complexity of the job and the growing and often misunderstood role of technology in the workplace.
In this swiftly evolving, complicated environment, the role of leadership in radiology is more crucial than ever, said Nina Kottler, MD, vice president of clinical operations at Radiology Partners, the largest physician-owned and physician-led radiology practice in the country.
Today's radiologist-leaders are taking on the challenges facing the profession with a multifaceted approach including an emphasis on promoting wellness. This can be as simple as making sure people to get up from their seats and take a walk outside to get a breath of fresh air, Dr. Kottler said.
"Those things tend to fall by the wayside when people are busier and it actually makes us less productive," said Dr. Kottler, who has 13 years of experience in emergency radiology and holds numerous leadership positions including serving on Radiology Partners' AI, IT Leadership and Culture Committee. "I believe leadership is important in making sure radiologists are learning the importance of balance and wellness."
Along with experience and education, today's leaders will need training in topics like time management, financial planning, communication and negotiation — all which tie into achieving wellness in the workplace.
The prospect of fitting classes on subjects like organizational behavior and operations management into a busy schedule may be daunting to radiologists, but the experience can make the time-crunch worth it, said Alexander Norbash, MD, radiology chair at the University of California in San Diego (UCSD).
Dr. Norbash began his journey into leadership education shortly after he became section chief for neuroradiology at Brigham and Women's Hospital in Boston.
"As a leader you realize you can mobilize people to do things in aggregate that seem impossible for one person to do," Dr. Norbash said. "You feel as though you have multiplied your positive effect on society. It's a very exhilarating and positive experience."
The Pathway to Leadership
There are a number of pathways available to those interested in leadership roles. Volunteer activities, such as serving on RSNA committees and subcommittees, including the RSNA Committee on Diversity and Inclusion, help radiologists in all specialties develop critical leadership skills. RSNA also offers numerous courses focusing on leadership and related skills on its Online Learning Center.
Read the full article in the March print issue of RSNA News.