Radiologists Develop AI Tool to Identify Risk of COVID Complications
UCI researchers also use RSNA-generated data to develop AI imaging algorithm
BY Mike Bassett
August 27, 2020
---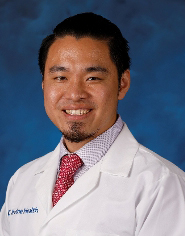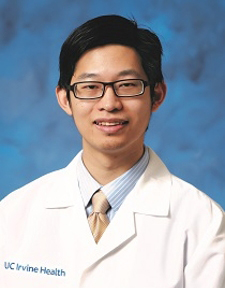 ---
Artificial intelligence (AI) tools and technology are playing a key role in many aspects of the COVID-19 pandemic.
At the University of California, Irvine, (UCI), for example, two radiologists are part of a multidisciplinary team of doctors who developed an AI application now being used to help doctors at the UCI Medical Center assess the potential severity of a COVID-19 patient's condition.
Neuroradiologists Peter D. Chang, MD, and Daniel S. Chow, MD, assistant professors in residence, Department of Radiology at UCI, also serve as co-directors of the Center for Artificial Intelligence in Diagnostic Medicine (CAIDM), a multi-specialty initiative to develop and integrate AI technology across the UC Irvine health care system.
Developed at CAIDM, the AI tool, or vulnerability scoring machine, uses machine learning (ML) to calculate the likelihood that a COVID-19 patient will need a ventilator or some form of escalated care.
"The idea is that when a patient comes in the hospital and tests positively for COVID, we'd like to know what their hospital stay will look like," Dr. Chang said. "Will they respond well to treatment, like the majority of patients, or will they fall into the smaller cohort of patients who develop severe complications and will need an ICU bed or ventilator?"
The tool is trained on the historic data available at UCI and new data coming from the UCI system, Dr. Chang said. Using that data, the researchers were able to identify 13 lab values and risk factors that have proven to be predictive, and use that data to develop a risk prediction score to help determine the level of care a patient will need.
The center was able to build, test and deploy a model in about a month. According to Dr. Chow, this tool has been running live at the UCI Medical Center for several months now, and the tool has been updated monthly.
"Thus far, we have gotten excellent feedback from our clinical colleagues and the tool is now part of the COVID clinical pathway," Dr. Chow said.
"We have numerous cases of early detection, where the tool was able to accurately identify vulnerable patients and provide our frontline colleagues a bit of an extra warning," Dr. Chow added. "This couldn't come at a more necessary time, as our area of Orange County was becoming very saturated."
RSNA Data Generates Imaging Algorithm
The center has also been involved in projects involving imaging and COVID-19. For example, Dr. Chang and his colleagues have developed an algorithm to help with the detection of pneumonia on chest radiographs.
"Sometimes the appearance of pneumonia can be very subtle, especially if it is not a chest radiologist or an attending radiologist looking at those images," Dr. Chang said. "The goal was to create a tool that serves as a very accurate algorithm for the detection of pneumonia. So, if a patient comes in with all the signs and symptoms of COVID, and the chest X-ray comes back positive, in all practicality that patient is being treated as a COVID patient before that COVID test comes back."
Dr. Chang explained that the algorithm actually came out of a course he was teaching in computer science in which the curriculum focused on coronavirus applications. For the final exam, students were tasked with building the best possible algorithm for coronavirus chest radiographs.
"And the top performing models are the ones we are now using," he said.
The data used for the project came from the 2018 RSNA Pneumonia Detection Challenge in which teams were tasked with building an algorithm that could detect a visual signal for pneumonia in medical images.
Dr. Chang said both UCI and UC San Diego (UCSD) Medical Center have developed separate chest X-ray algorithms, although the approach for both is similar. Dr. Chang regularly collaborates with the UCSD team to co-develop and improve on each other's algorithms.
"If you're confident in your diagnosis you probably won't need it," Dr. Chang said. "But it is useful for the less trained physician."
2020 RSNA Artificial Intelligence (AI) Challenge
Introduced in 2017, the RSNA AI Challenge was created to engage radiologists in developing datasets useful for training artificial intelligence (AI) systems and performing clinically relevant tasks.
Researchers compete to create applications that perform defined tasks according to specified performance measures. The goal of each challenge is to explore and demonstrate the ways AI can benefit radiology and improve patient care.
The 2020 RSNA-STR Pulmonary Embolism Detection Challenge, organized in collaboration with the Society of Thoracic Radiology (STR), was designed to train machine learning (ML) algorithms to detect and characterize instances of pulmonary embolism. A dataset of over 12,000 CT studies was collected from five research centers based on four different continents.
For More Information
Learn more about the RSNA AI Challenge.
Access RSNA on-demand AI webinars, a series of four, 60-minute sessions focusing on AI and ML providing insight into what this technology means for radiology.