Personal Protective Equipment in Short Supply for Some Radiology Staff
Physicians use alternative approaches to secure equipment for radiology staff
Melissa Silverberg
April 22, 2020
---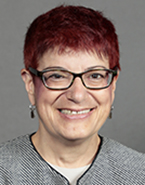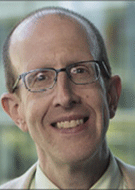 ---
As members of the front-line team battling the coronavirus pandemic, radiologists and radiologic technologists need personal protective equipment (PPE) to keep their patients and themselves safe. But since the pandemic began, PPE has been in short supply for many health care professionals.
While some radiologists have had to cut back or eliminate elective procedures due to COVID-19, others, including emergency and interventional radiologists, and those performing fluoroscopy and image-guided procedures, continue to have direct contact with patients.
"It's important to note that a significant subset of radiologists is patient-facing," said Carolyn Meltzer, MD, chair of the Department of Radiology and Imaging Sciences at Emory University School of Medicine, and member of the RSNA Board of Directors. "Also, radiologist operational leaders often need to huddle with interprofessional radiology teams to ensure safe operations during COVID-19."
While moving or adjusting patients for imaging procedures, care providers may be exposed to the contagious viral disease that is efficiently spread through close personal contact, Dr. Meltzer said. Because it is not yet known how long the virus can live on different surfaces, cleaning and protecting imaging equipment is crucial.
As of mid-April, equipment such as masks, gowns and eye protection were still in short supply for some radiologists. At the outset of the crisis, the American Society of Radiologic Technologists (ASRT) asked federal and state lawmakers to expedite the distribution of PPE to the technologists who face infection every day.
"Everyone is concerned with having enough PPE," said Dr. Meltzer, a member of the RSNA COVID-19 Task Force. "There is nothing more important than keeping our own people safe. We know there are shortages, but we are doing everything we can to make sure no one has to go into a room without appropriate protection."
Dr. Meltzer served on a panel of experts who drafted the article, "Radiology Department Preparedness for COVID-19: Radiology Scientific Expert Review Panel," published in Radiology.
Mobilizing Resources for PPE
As the crises continues, some institutions are taking alternate approaches to securing PPE. Emory University of School of Medicine and many other health care institutions are relying on donations, partnerships with local industry and experimenting with 3D printing equipment to produce PPE. But radiologists fear that may not be a long-term solution.
Many health care professionals have taken the matter of PPE shortages into their own hands, working together to crowdsource equipment for frontline workers.
In February, Howard Forman, MD, MBA, professor of radiology and biomedical imaging at the Yale School of Medicine, used his large social media following to mobilize people around congressional priorities and the response to COVID-19, including appropriate protection for health care workers.
That coalition eventually evolved into the #GetUsPPE (Get Us Personal Protective Equipment) movement, a coalition of physicians across the nation who saw the need for personal protective equipment. Using #GetUsPPE on social media or at the website GetUsPPE.org health care organizations can request PPE, collect donations, and distribute equipment to thousands of health care facilities in all 50 states.
"It has been very rewarding as a radiologist to continue to advocate for my colleagues in other positions. I don't just see the world through the lens of the radiologist," Dr. Forman said. "A lot of radiologists are underutilized right now, but we can get involved in movements to help our frontline workers who are too busy doing patient care to advocate for what they need."
As of mid-April, #GetUsPPE has received more than 7,000 requests for PPE from across the country from institutions including hospitals, nursing facilities and urgent care centers.
In mid-April, the organization surveyed hundreds of institutions about their inventory of N95 masks, face shields, gloves and gowns. According to the survey, the majority of institutions had less than a two-week supply of PPE remaining at that at time. Testimonials on the website describe health care workers using the same equipment for days or even weeks.
Everyone Could be Asymptomatic
Outside of the frontlines of the pandemic, other patients still need to be treated, Dr. Meltzer said. Although many medical centers have asked radiologists and other physicians to pause elective procedures, some patient care cannot wait.
"Radiologists have to be closely monitoring patients with some cancers or other medical needs that are time sensitive," Dr. Meltzer said. "But you also have to worry about bringing patients who are immunocompromised into health care settings where the virus might be present."
Dr. Meltzer said some radiologists are reviewing images from home when possible to protect both themselves and their patients. Some infected with COVID-19 may show no or only mild symptoms and yet pose a risk to those around them. Physicians also know that people can shed the virus before they become symptomatic.
"We have to take the position that anyone could be asymptomatic, that everyone could be COVID-positive," Dr. Meltzer said.
As the coronavirus pandemic continues, Dr. Forman is optimistic that the supply chains for PPE will level out in the next few weeks. The work communities are doing to flatten the curve will help health care institutions move past the acute phase of this pandemic and allow production and delivery of PPE to increase, he said.
"This is going to be a marathon, not a sprint," Dr. Forman said.
For More Information
Access Get Us Personal Protective Equipment coalition at GetUsPPE.org (# GetUsPPE).
Access the full roster of RSNA's COVID-19 resources at RSNA.org/covid-19.