My Turn: Will Artificial Intelligence Play a Role in Imaging of COVID-19?
RSNA working on how to unify efforts around gathering imaging data
BY CURTIS P. LANGLOTZ, MD, PHD
September 22, 2020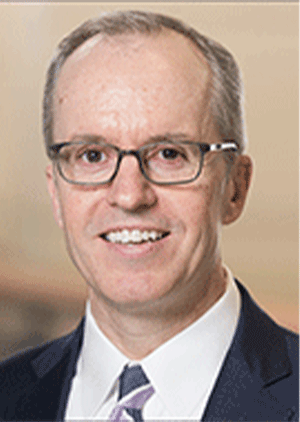 I am frequently asked how artificial intelligence (AI) can help address the coronavirus pandemic. The questions are everywhere: Could AI improve detection of subtle COVID-19 disease on chest radiography or chest CT? Could AI help distinguish the imaging appearance of COVID-19 from similar diseases? Could AI predict the need for inpatient or intensive care by improving assessment of disease severity?
These COVID-19 conundrums intrigue us all. But so far, the best answer scientists can give is: We don't know. The earliest attempts to build COVID-19 AI algorithms have lacked reliable testing and training data and have often been based on skewed populations or unrepresentative patients, according to a research review published in Radiology: Cardiothoracic Imaging.
The Need for Data
Because the answers to crucial questions about COVID-19 require abundant and reliable imaging data, RSNA recently announced the RSNA International COVID-19 Open Radiology Database (RICORD), led by a group chaired by Dr. Matt Lungren. The response was overwhelming — more than 200 institutions expressed interest in contributing imaging data. RSNA has already collected over 600 chest CTs and over 7,400 chest radiographs from health care organizations around the globe, including the U.S., Canada, Brazil and Turkey.
Expert thoracic radiologists are segmenting and classifying the lung disease on these images using a detailed protocol developed in collaboration with the American College of Radiology (ACR) and a European consortium. The labeled studies are slated for public release in the fall of 2020, with data from additional health care organizations in the pipeline. Thus RSNA is gathering a vast repository of images to answer critical questions about COVID-19.
A Unified National Effort
RSNA's new COVID-19 data repository will be a key component of the newly formed Medical Imaging and Data Resource Center (MIDRC), a collaboration with ACR, the American Association of Physicists in Medicine (AAPM), and over 20 research institutions and professional societies, all sponsored by the National Institute of Biomedical Imaging and Bioengineering (NIBIB).
RSNA is delighted to be a founding member of this initiative, which brings together informatics professionals dedicated to collecting, organizing and labeling coronavirus data, and making it widely available for research. The MIDRC also will convene teams of scientists from academia, industry and the Food and Drug Administration (FDA) to answer key research questions about COVID-19. Imaging data collected by the MIDRC will be linked to other COVID-19 repositories at the National Institutes of Health (NIH) and elsewhere, enabling the formation of multi-modal data sets to answer complex clinical questions.
RSNA's primary goal in leading these new initiatives is to make large amounts of COVID-19 imaging data freely available as quickly as possible. We plan to release over 10,000 studies for researchers around the globe in the next three months. A small fraction of studies will be sequestered to assure reliable scoring of data science challenges (whose tempo will accelerate in the months to come) and to benchmark algorithms from academia and industry.
The MIDRC's mission may be extended beyond an initial two years to encompass new disease processes, additional organ systems, and the full diversity of imaging modalities. Just as massive publicly available data sets like ImageNet have driven progress in AI outside of medicine, an expanded MIDRC could create a "Medical ImageNet," a unique resource to supercharge AI research in clinical imaging.
As we establish this massive COVID19 imaging repository, we hope you will participate by contributing COVID-19 data, volunteering to annotate images or pursuing key COVID-19 research questions with the freely available data.
With your help, we can address the vital questions posed by this unprecedented pandemic. When major radiology organizations and their members team up, we are unstoppable!
For More Information
Access the Radiology: Cardiothoracic Imaging study "Suboptimal Quality and High Risk of Bias in Diagnostic Test Accuracy Studies on Chest Radiography and Computed Tomography in the Acute Setting of the COVID-19 Pandemic: A Systematic Review."
Read more about RICORD and MIDRC in RSNA News.
Access RSNA COVID-19 Resources for updates and the latest scientific research, guidelines, on-demand COVID-19 related webinars, education and consensus statements about COVID-19.
Learn more and register to participate in the 2020 RSNA AI Challenge.
Access AI educational content at RSNA.org/Learning-Center.