Teleradiology Soars During COVID-19 Pandemic
Volume is down, but radiologists cite benefits from working remotely
BY Mike Bassett
April 30, 2020
---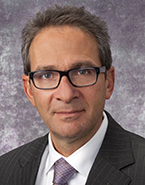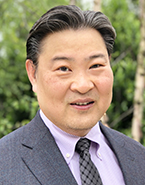 ---
When the fast-moving COVID-19 pandemic hit the U.S. in early 2020, radiology practices and departments — almost overnight — began to ramp up the use of teleradiology and other virtual technology tools to maintain their workloads from a remote location.
Telehealth in general gained momentum when Medicare suspended restrictions to accessing telehealth, allowing radiology to reach a broader population from home throughout the pandemic.
Before the onset of the pandemic, remote teleradiology services at the University of Pittsburgh Medical Center (UPMC) had essentially been limited to a 24/7 teleradiology group in the medical center, according to Jules Sumkin, DO, chairman of the Department of Radiology at UPMC.
The teleradiology service was designed to provide overnight subspecialty radiology service to emergency departments throughout the UPMC health system. The team includes nine body- trained radiologists and nine neuroradiologists.
Fortunately, when Dr. Sumkin took over the role of department chair in 2014, he began to offer radiologists a remote work option to increase flexibility and ideally enhance job satisfaction.
"So, when COVID-19 hit, almost all of our faculty had home workstations," Dr. Sumkin said.
With the framework in place, it was relatively easy to transition to a remote reading model, with the exception of breast imaging, due to the technical requirements. Since COVID-19 began, one radiologist works in the onsite reading room while all other radiologists read remotely at home, Dr. Sumkin said.
"I was a little nervous that our PACS infrastructure wouldn't hold up because we use an older version of our web-based system which we are planning to update. But it has held up nicely," Dr. Sumkin said.
Ironically, one of the consequences of COVID-19 has been a reduction in imaging volume throughout UPMC and many other institutions and radiology practices. Exams like screening studies and routine oncologic follow-ups have been postponed, he said.
"We're running at about 50% of what we normally would," Dr. Sumkin said.
"But it's also very interesting to see what is happening now that people are staying home," he added. "Trauma cases are way down. And we haven't really seen a huge increase in chest work because the penetration of COVID-19 in western Pennsylvania is not that high."
Another consequence of COVID-19 — and one that Dr. Sumkin hopes will continue — has been the improved communication between radiologists and referring physicians.
"Our radiologists are on the phone with referring doctors going through lists of cases and discussing which imaging exams can be safely postponed, or aren't necessary," he said. "I hope we can keep this level of communication where referring physicians are really consulting with radiologists, because that's how we would like it to work."
Remote Infrastructure Already in Place
Private practices are undergoing a similar evolution in terms of teleradiology. One example: Texas Radiology Associates (TRA), which services over 70 hospitals and health care centers across Texas, significantly expanded remote work for its staff of 140 radiologists.
Prior to COVID-19, TRA's remote work had largely been limited to its Hawaii office, which provides the rest of the practice with substantial overnight coverage, according to John Y. Kim, MD, chairman of the Department of Radiology, THR Presbyterian Hospital Plano, TX, and chief technology officer at TRA.
"We already had our remote infrastructure set up," Dr. Kim said. "We beefed that up and immediately deployed more than 50 home workstations back in the first week of February when we knew the lockdown was going to happen."
Dr. Kim knew the supply chain from China would be an issue, so he started ordering equipment like computers, firewalls and hardware as quickly as possible.
"And because of that we've deployed home stations to anyone who is essentially doing general radiology," Dr. Kim said.
While the radiologists must still maintain a presence at the hospitals they service, Dr. Kim estimated that about half of the Texas Radiology practice is operating remotely.
Telemedicine Opens Up New Options
Aside from an increase in teleradiology, Dr. Sumkin said his department has also discovered the benefits of virtual communication, which extends to such activities as tumor board meetings, Dr. Sumkin explained.
"We started doing all of our tumor board meetings this way and it's working well," Dr. Sumkin said. "As they become more comfortable, people are more willing to meet remotely, and I think we will even be able to increase attendance on our tumor boards."
Overall, COVID-19 has served as a wake-up call about the need for telemedicine and its potential for the future, Dr. Kim said.
"Even our referring physicians are practicing a lot more telemedicine," Dr. Kim said. "So as staff gets more used to teleradiology and to telemedicine in general — and it becomes more acceptable to hospitals, referring physicians and patients — it will become more of a standard way of practicing medicine."

For More Information
Access
RSNA's COVID-19 resources
.