RSNA Meetings Create Memories for a Lifetime
Members share special moments from past meetings
BY JENNIFER ALLYN
October 14, 2019
The RSNA Scientific Assembly and Annual Meeting is the premier venue for enhancing your radiology education and clinical skills. It is also the perfect place to connect with colleagues, expand your network, meet with mentors and learn from the unique perspectives of notable plenary speakers.
Meeting attendees create countless memorable experiences at the annual meeting. RSNA asked its social media followers to share their favorite memories from annual meetings past.
Catching up with her physician siblings and colleagues from Australia is an annual RSNA highlight for Sherry S. Wang, MD, assistant professor at the University of Utah, Salt Lake City. Dr. Wang was born in Taiwan, grew up in New Zealand and Australia, and trained in Australia before moving to Utah.
Her sister, Lily L. Wang, MBBS, MPH, a neuroradiologist at the University of Cincinnati (UC), and brother, David T. Wang, MBBS, a nuclear medicine fellow at UC, both moved to the U.S. for radiology fellowships and subsequently stayed. "We all have different subspecialties which makes it difficult to attend the sessions together," Dr. Wang said of her siblings and her Australian friends. "We discuss all the different sessions we went to, what we learned and what we thought of them. This discussion also serves as a platform to discuss the difference between what is happening in radiology between the two countries and exchange ideas."
Bringing radiology professionals together from around the world, the annual meeting is the perfect opportunity to meet with mentors. During his first RSNA annual meeting last year, Balaji Jeevanandham, MD, came face-to-face with his mentor, Venkatesh Kasi, MBBS, DMRD, from Kovai Medical Centre and Hospital, Coimbatore, India, whom he had not seen in person for five years.
"I had met Dr. Kasi previously in 2013 when he was demonstrating RF ablation in varicose veins in a workshop at another national conference," said Dr. Jeevanandham, assistant professor, Sri Ramachandra Institute of Higher Education and Research, Chennai, India. "This meeting gave us a chance to talk about other various ablation techniques in thyroid and soft tissue benign tumors."
One of the most popular events at the annual meeting is the plenary sessions, where there are always notable speakers. Many members have fond memories of hearing inspiring presentations and meeting well-known personalities.
Oswaldo A. Ramos, MD, PhD, director of medical radiology at Centro Clinico La Sagrada Familia, Maracaibo, Venezuela, remembers the 2010 visit from former President Bill Clinton.
"I always attend the plenary because of its relevance and particular perspective. I remember the plenary of President Bill Clinton because he emphasized the urgent need to increase global awareness about cancer, particularly in developing countries that are less prepared to treat the disease," Dr. Ramos said. "He also talked about the importance of global health, access and strengthening care throughout the world, and medical treatment initiatives that affect the most in need countries."
Tirath Patel, MD, a radiologist in private practice in Houston, was interested in learning what Condoleezza Rice, PhD, would say about leadership during her RSNA 2013 lecture.
"Since Dr. Rice has served in many leadership roles — Stanford University provost, National Security Advisor and Secretary of State — I wanted to hear what she said about leadership. Many leadership tenets can be gleaned from those outside medicine, including one that she stated that has stuck with me even to this day: 'Good leaders create new leaders,'" Dr. Patel said. "It's something I take to heart when speaking to trainees and others as well."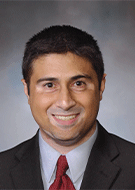 "I wanted to hear what she (plenary speaker Condoleeza Rice) said about leadership. Many leadership tenets can be gleaned from those outside medicine, including one that she stated that has stuck with me even to this day: "Good leaders create new leaders.'"
Tirath Patel, MD
Cynthia Rigsby, MD, head of body imaging and vice chair of the Department of Medical Imaging at Ann & Robert H. Lurie Children's Hospital of Chicago and co-chair of the RSNA-ACR Public Information Website Committee also remembers attending Dr. Rice's presentation.
"Her talk on 'Mobilizing Human Potential' was riveting and inspiring," Dr. Rigsby said.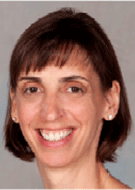 "Her (Condoleeza Rice) talk on 'Mobilizing Human Potential' was riveting and inspiring."
Cynthia Rigsby, MD
Sometimes the annual meeting allows members to meet their "idols" – esteemed members whose careers have been inspirational to younger radiologists. That was the case for Karol Betzabeth Silva Galicia, MD, radiologist and subspecialist in musculoskeletal (MSK) radiology in Mexico City, who met Donald Resnick, MD, professor at the University of California, San Diego, at RSNA 2011.
"In 2011, I was an MSK fellow and I asked him about some doubts in the evaluation of occult ankle fractures," Dr. Silva Galicia said. "It was his advice that brought me to Mexico to practice. I never miss his lectures because every year he presents very interesting sessions and educational cases."
We hope you are looking forward to creating new memories at RSNA 2019 that will last throughout your radiology career.